Owl Prowl
Event Dates:
July 24, 2020, 8:00 pm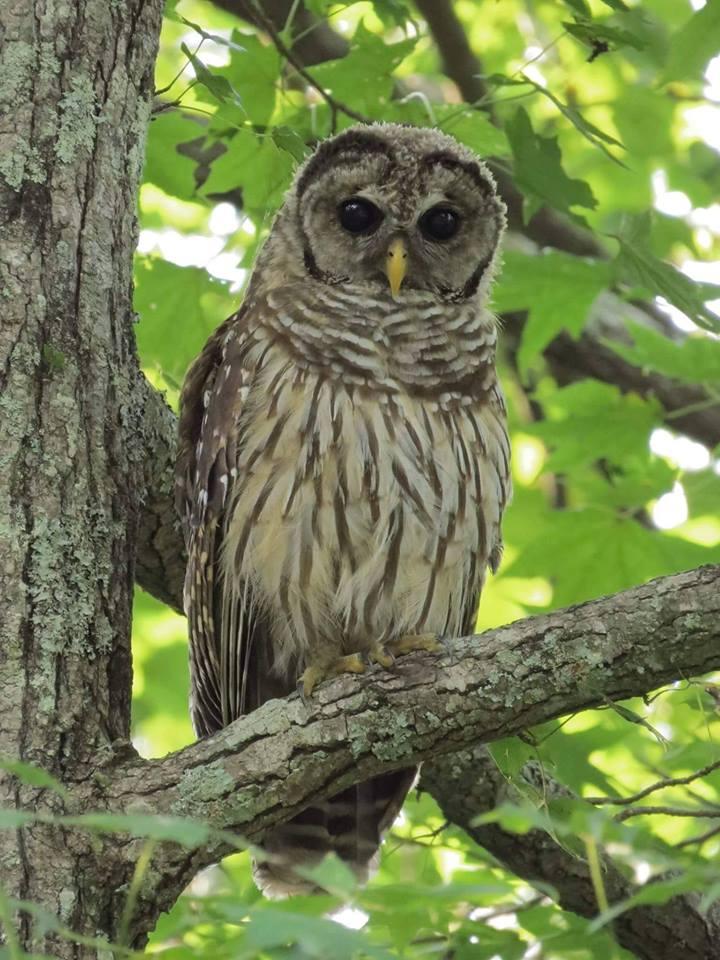 Events In & Around DeSoto State Park: www.alapark.com/parks/desoto-state-park/desoto-events
Join us for a fun campfire talk in the great outdoors!
Campfire Talks are a series of educational & entertaining programs located in the great outdoors. Campfire programs are held almost every Friday & Saturday evening (May –October) in DeSoto's James L. Wynn Campfire Ring in the Improved Campground. All programs are open & free to everyone. Seating is limited, so bring your own comfortable chair if you wish. In case of bad weather, programs are moved inside.
Ever wonder whooo's going "hoot" in the night? Bring the whole flock and join naturalists Jamie Rogers & Brittney Hughes as we search for our resident owls. Your prowl will begin with learning how these amazing nocturnal predators are adapted to be stealthy at night or during the day, their habitats, and behaviors. After the program, choose to go on a night hike through the woods to listen for fascinating night sounds. (be sure to bring a flashlight/headlamp!)
Date: Friday, July 24, 2020
Time: 8:00-9:00 p.m.
Where: DeSoto State Park's Campfire Ring in the Improved Campground-Fort Payne, Alabama (In case of inclement weather will be located in Nature Center) After the program, the night hike will go from the Improved Campground to the Talmadge Butler Boardwalk Trail and back.
Fee: Free and open to everyone, Great for all ages! For details, email Brittney.Hughes@dcnr.alabama.gov