Dusk to Dark Yoga
Event Dates:
September 23, 2022, 6:00 pm
September 23, 2022, 7:00 pm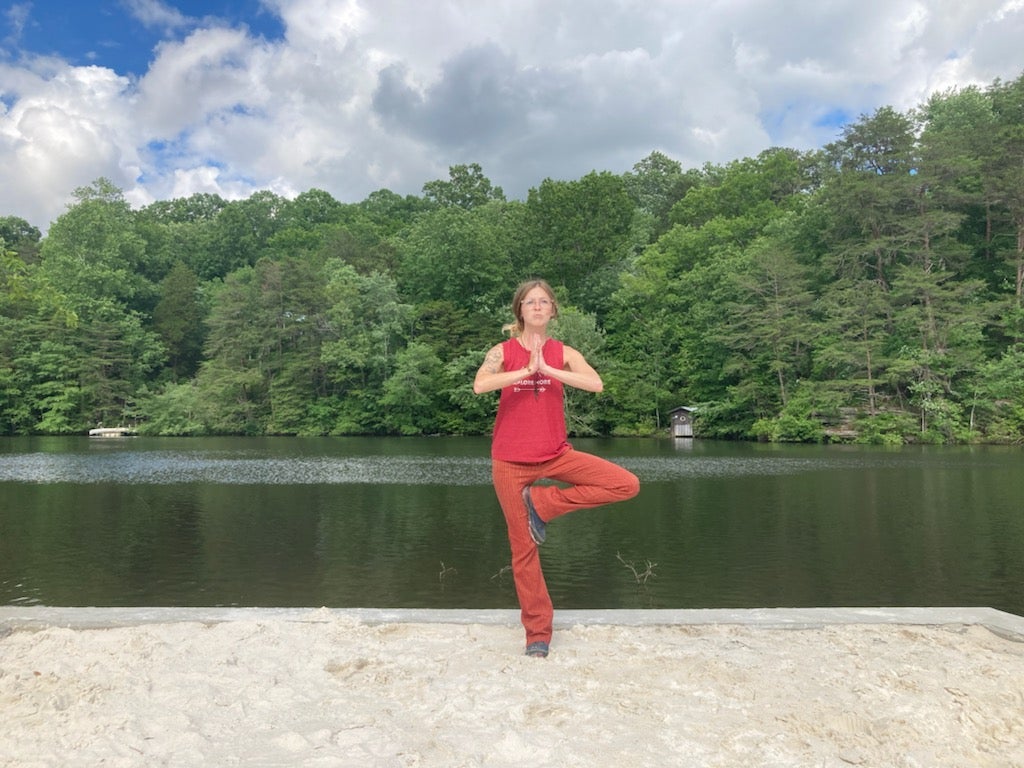 Events In & Around DeSoto State Park: www.alapark.com/parks/desoto-state-park/desoto-events
Yoga on the Mountain: Dusk to Dark Yoga
DeSoto Falls Picnic Area
Want to end your day in a positive way? Enjoy a yoga class along the banks of Little River, as the sun goes down and the moon comes up. Experience the peace & quiet of the gloaming-time as yoga instructor Destin Padgett guides you with relaxing, alignment-based poses. Perfect for those beginning their yoga practice or for those wanting to try something new! Classes are open to local residents and park visitors alike. No pre-registration required!
Date: September 23, 2022
Time: 6:00 p.m.
Where: DeSoto State Park, Fort Payne, Alabama. DeSoto Fall Picnic area, 7 miles from the main park area. Coordinates: 34.549124, -85.589668
Fee: 5.00 per participant per class (cash or checks) $4.00 parking fee to park in picnic area. (card or cash) Bring mat/towel & water if you wish. If weather is questionable- check with DSP Lodge before coming: 256.845.5380. See www.alapark.com/DSP-Yoga for class dates
___________________________________
Directions to Desoto State Park: Using a GPS or Phone to navigate to Desoto State Park & DeSoto Falls can be unreliable. Please see our website for driving directions: www.alapark.com/DSP-Plan-Your-Trip