Adventure Hike with Dad
Event Dates:
June 21, 2020, 2:00 pm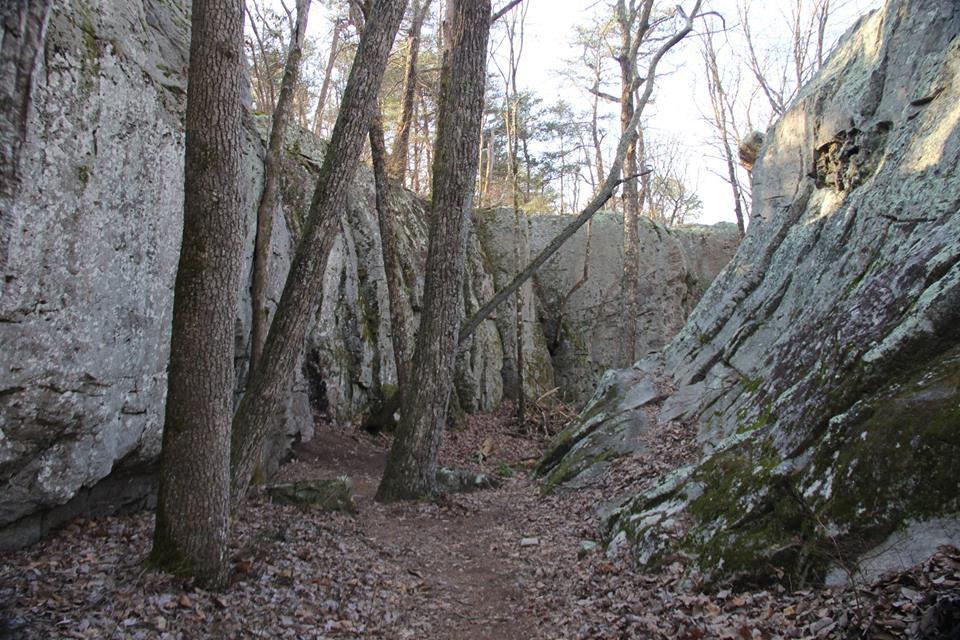 Events In & Around DeSoto State Park: www.alapark.com/parks/desoto-state-park/desoto-events
Adventure Hike with Dad-DeSoto Falls Basin Hike
Father's Day 2020
Want to offer dad an experience for Father's Day this year? Set out on an adventure hike with dad to the bottom of one of Alabama's tallest waterfalls, DeSoto Falls! Make memories and get a selfie with dad to look back on the trip.
About the hike: Led by DeSoto State park staff, this hike is approximately 1.5 miles total but considered moderate to strenuous due to the mountainous terrain and elevation. Will be hiking on rocky terrain down to the West Fork of Little River and walking upstream to the view of DeSoto Falls.
Date: Saturday, June 21, 2020
Time: 2:00 pm
Where: DeSoto State Park-Fort Payne, Alabama. Meet at DeSoto Falls Picnic Area (about 7 miles from main park area of DeSoto State Park) Coordinates: 34.549124, -85.589668.
Fee: Free, pre-registration is required so to know how many to expect. Hike is open to ages 8 to adult. Email Brittney.Hughes@dcnr.alabama.gov for more info or to pre-register.
Things to bring: Plenty of water and/or sports drink, snacks/lunch, hiking poles/staff (optional), sturdy shoes (open toe shoes are not recommended)
WEATHER: Please be sure to dress appropriately according to seasonal temperatures/weather.  As with all outdoor events, if it is stormy or very poor trail conditions, we may have to cancel. If the weather is questionable, please call the park before you leave home to check if the hike is still on (256.845.0051)
Please note: Hike conditions will be posted the day before the hike on DeSoto's Facebook page
Directions to Desoto State Park:
Using a GPS or Phone to navigate to Desoto State Park can be unreliable. Please see our website for driving directions: www.alapark.com/sites/default/files/2019-03/DSP%20Revised%20Driving%20D…