Salamander Sprint - 1K Fun Run for Kids
Event Dates:
October 14, 2023, 8:00 am
October 14, 2023, 12:00 pm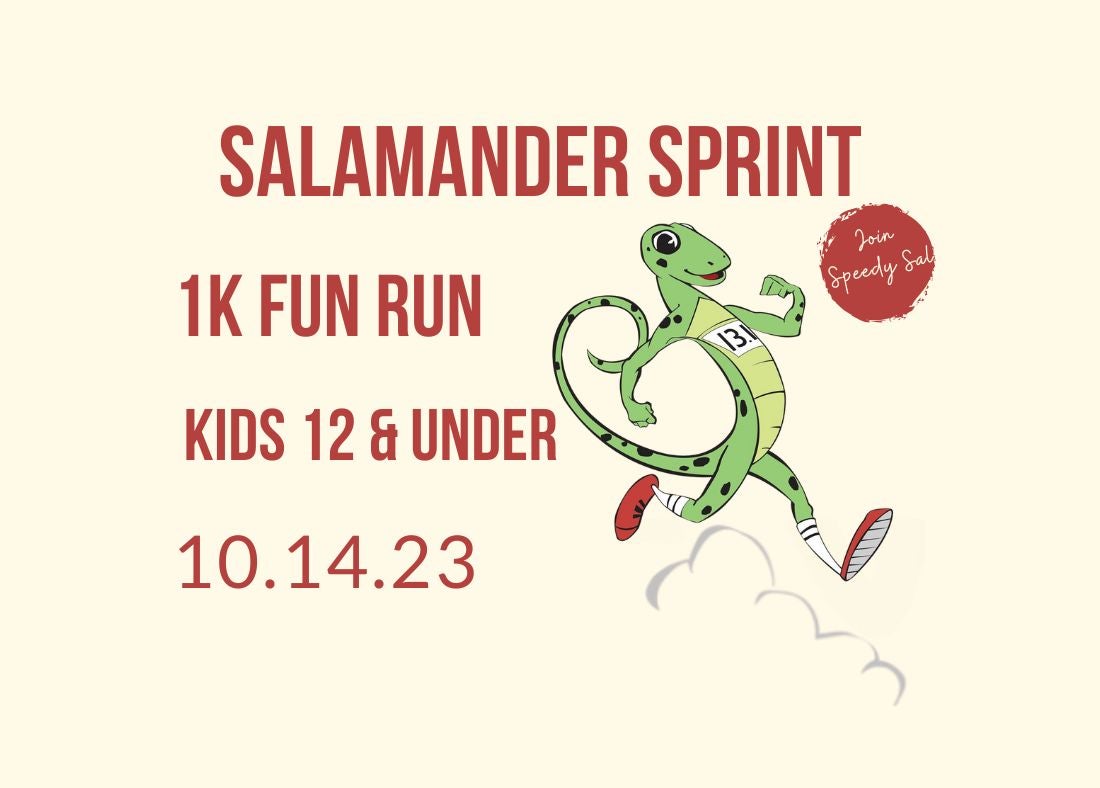 *please note: This event is not hosted by DeSoto State Park, only shared in our Calendar of Events. For details please see the info below
Events In & Around DeSoto State Park: www.alapark.com/parks/desoto-state-park/desoto-events
Salamander Sprint - 1K Fun Run for Kids
 Jacksonville State University and the Little River Canyon Center is pleased to announce the Salamander Sprint - 1K Fun Run for kids in conjunction with the 10th annual half marathon set to be held on Saturday, October 14th, 2023. The Salamander Sprint is for kids 12 and under.
This is the perfect event for a kid's the first race! This is not a mile race, but one kilometer race; it is just a little more than half a mile. Youth runners may be accompanied by an adult; however, this run is only for children ages 12 and under. We encourage people of all ages to cheer on the runners as they run on paved surfaces from the Canyon Center to the main entrance gate and back. Runners will cross the same finish line as the Half Marathon runners.
Date: October 14, 2023
Time: 8:00 a.m. (CST)
Where: JSU's Little River Canyon Center in Fort Payne, Alabama
Info: Pre-registration required, more info: www.facebook.com/events/698234145450561/