Waterfalls Hike and Van Tour
Event Dates:
March 4, 2020, 9:00 am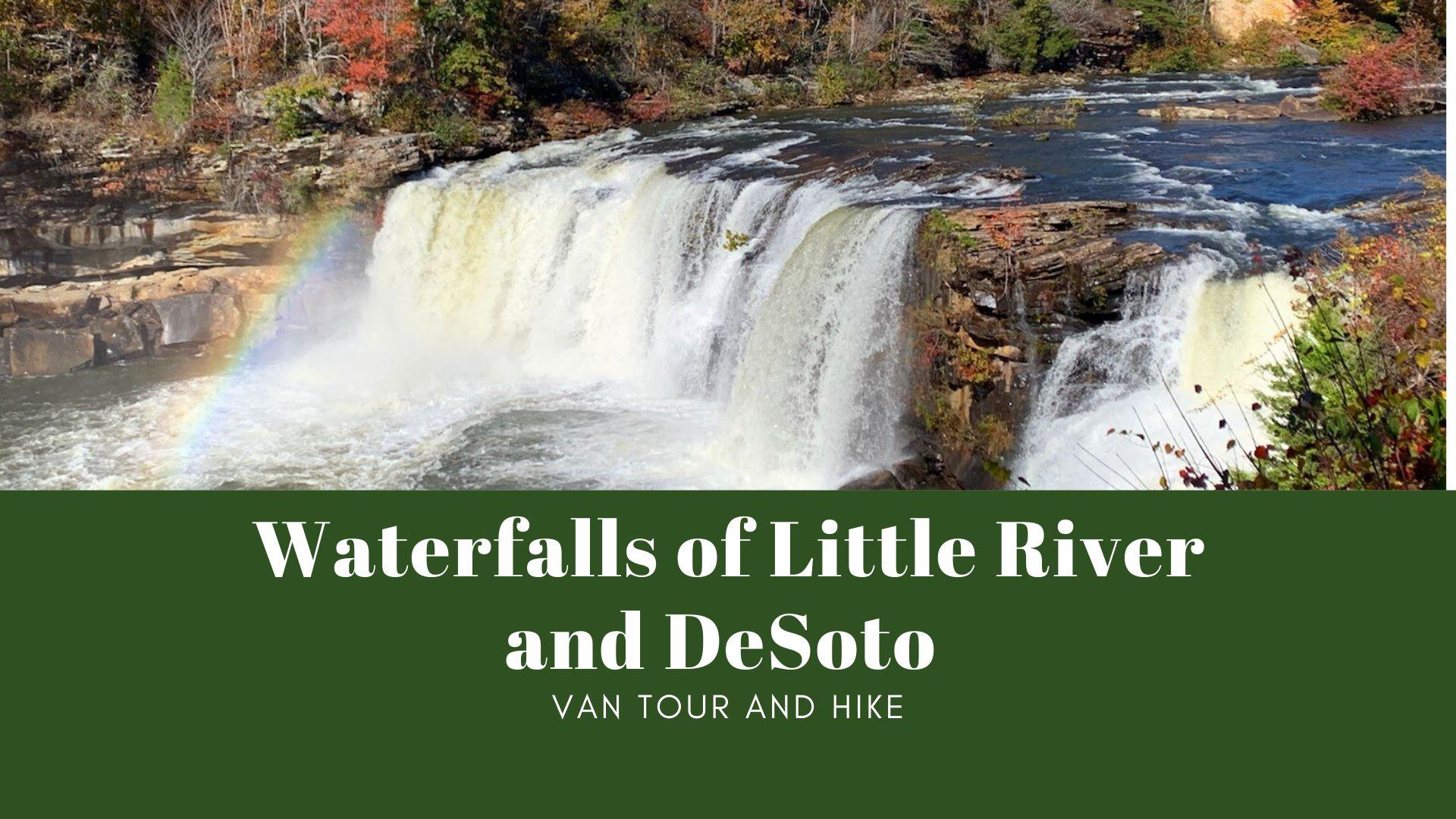 Events In & Around DeSoto State Park: www.alapark.com/parks/desoto-state-park/desoto-events
Waterfalls Hike and Van Tour
Join JSU Field School and Desoto State Park staff on a tour exploring Little River Canyon National Preserve and Desoto State Park waterfalls.  Easy to moderate hikes on rocky dirt trails.  Will see some well-known waterfalls as well as some hidden treasures.  Trip is dependent on water level.  Things to bring: Plenty of water and/or sports drink, snacks, hiking poles/staff (optional), sturdy shoes (open toe shoes are not recommended). Please be sure to dress appropriately according to seasonal temperatures/weather. We will be stopping at DeSoto State Park's restaurant or please bring lunch.
WEATHER: As with all outdoor events, if it's raining/stormy or very poor trail conditions, we may have to cancel. If the weather is questionable, please check with the park before leaving home. Please make every effort to arrive early or on time so that you do not hold up the group.
Date: Wednesday, March 4, 2020
Where: Little River Canyon and Desoto State Park.  Meet at JSU's Little River Canyon Center. (within 10 miles of DeSoto State Park)
Time: 9:00 am – 2:00 pm (CST); JSU Van shuttle for tour
Fee: $25 per person; pre-registration is required by March 2, 2020 by calling Niki Wayner at 256-845-3548 (Limit 9 participants)