Miller's Bend Paddle Shack
Event Dates:
October 3, 2020, 10:00 am
October 4, 2020, 6:00 pm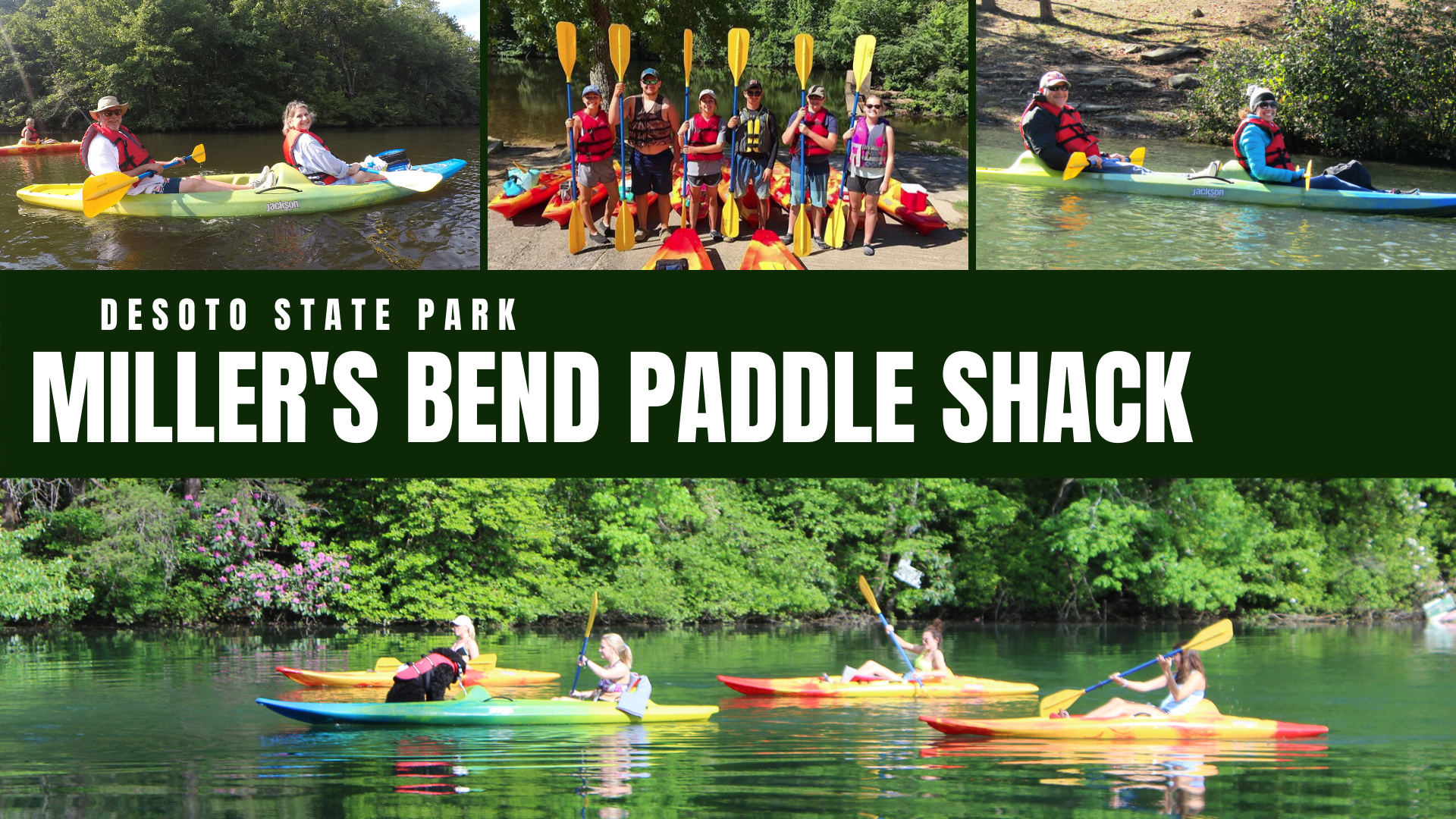 Miller's Bend Paddle Shack
DeSoto State Park-Alabama
Miller's Bend Paddle Shack in DeSoto Falls Picnic Area will be open this weekend, to help you begin your scenic kayak trip up the West Fork of Little River.
Rent sit-on-top kayaks to enjoy a peaceful flatwater paddle on Little River overlooking beautiful DeSoto Falls. Your adventure can be up to 4 miles round trip, or as long as you want to make it! Paddle trips are perfect for individuals or groups. Life vests & paddles are provided.
Dates: October 3rd-4th, 2020
Time: Saturday & Sunday 10:00-6:00 pm (CST).
Kayaks are also available by reservation Monday-Friday: Appointment only during the times of 10 AM-6 PM (must call ahead), $50 Minimum
Location: DeSoto State Park-Fort Payne, Alabama. DeSoto Falls Picnic Area, 7 miles from the main park area of DeSoto State Park.
Coordinates: 34.549124, -85.589668.
Opens for the Season: March 21st-October 25th, 2020
Fee: Single sit-on-top kayak: $15.00 per hour. Tandem sit-on-top kayak: $25.00 per hour. Corcl's: $10 per hour.
Call DeSoto State Park's Lodge for info-256.845.5380
www.alapark.com/kayak-little-river