Pontoon Boat Rides
Event Dates:
October 18, 2019, 1:00 pm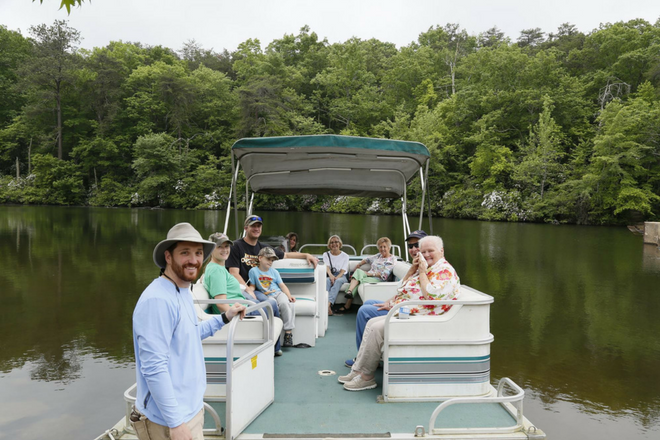 Events In & Around DeSoto State Park
Pontoon Boat Rides at DeSoto Falls
During Mentone's Colorfest
Festivalgoers can enjoy the brilliant colors of the changing riverbanks with a scenic boat ride on Little River. The boat will leave from DeSoto Falls about every 45 minutes and travel up river before returning. Boat rides will be going on throughout the festival. Beginning Friday afternoon through Sunday.
Dates: October 18th, 19th, 20th
Hours: 18th: 1:00 to dusk. 19th: 10:00 to dusk. 20th: 11:00 to 4:00 * All dates & times are weather dependent. Central time zone
Where: DeSoto State Park-DeSoto Falls near Mentone, Alabama (Falls area is 7 miles from the main part of the park)
Fee: $15.00 per person. Tickets are sold at DeSoto Falls by MAPA, no reservations needed. Private rides outside of festival available by reservation.
Rides Benefit MAPA (Mentone Area Preservation Association) & MERF (Mentone Educational Resources Foundation)