Spookapalooza!
Event Dates:
October 29, 2021, 6:00 pm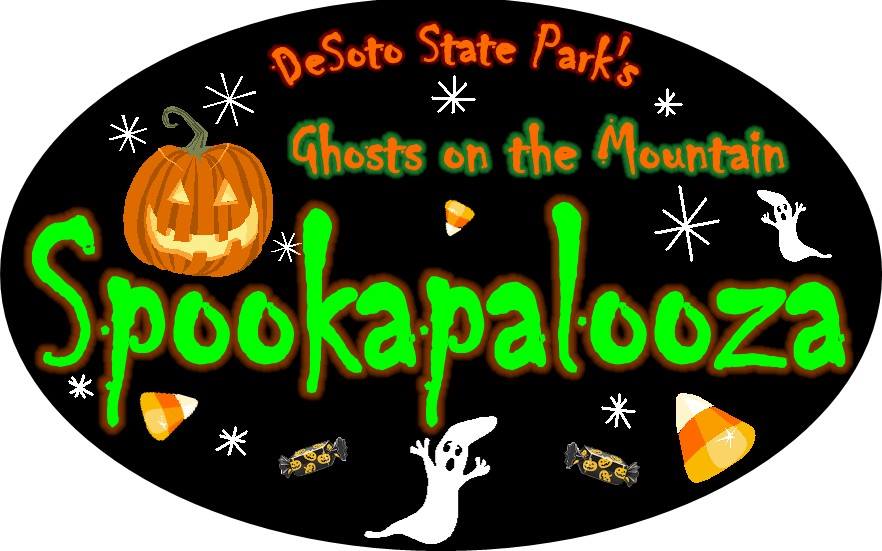 Spookapalooza! in DeSoto State Park
~~~~~~~~~~~~~~~~~~~~~~~~~~~~~~~~~~~~~~~~~~~~~~~~~~~~~~~~~~~~
After much deliberation the decision has been made to cancel most Spookapalooza activities for 2020. This decision has been made after reviewing current CDC guidance, reviewing the plans of other local organizations, and discussions among our park staff and state level leadership.
While we will still be hosting a Campsite Decorating Contest and a Pumpkin Carving Contest, all other events including trick-or treating will not take place this year.
While we understand that this decision may not be popular among many of our overnight guests and day use visitors, it has been made with your safety in mind.
We apologize for any inconvenience this may cause and look forward to seeing you all at Spookapalooza 2021.