Native Azaleas & Rhododendrons
Event Dates:
May 1, 2021, 7:15 pm
May 1, 2021, 8:15 pm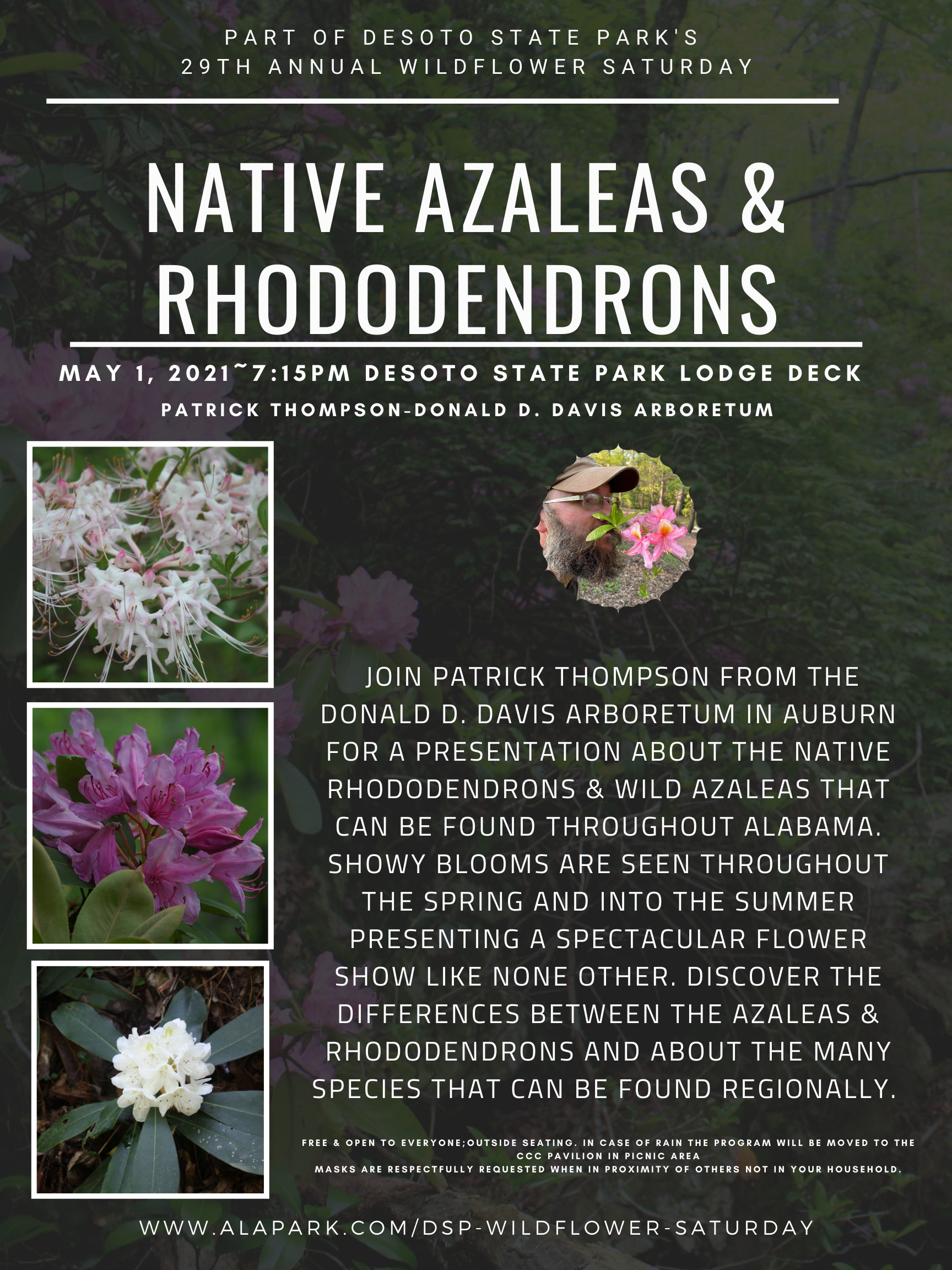 Events In & Around DeSoto State Park: www.alapark.com/parks/desoto-state-park/desoto-events
Native Azaleas & Rhododendrons
Part of Wildflower Saturday-Presenter: Patrick Thompson
Join Patrick Thompson from the Donald D. Davis Arboretum in Auburn for a presentation about the native Rhododendrons & wild Azaleas that can be found throughout Alabama. Showy blooms are seen throughout the spring and into the summer presenting a spectacular flower show like none other. Discover the differences between the Azaleas & rhododendrons and about the many species that can be found regionally. Presented by Patrick Thompson, Arboretum Specialist.
Date: Saturday, May 1, 2021
Time: 7:15 p.m.
Where: DeSoto State Park-Fort Payne, Alabama-Lodge Deck with outdoor seating. In case of rain program will be held at the CCC Pavilion in the picnic area.
Fee: Free & open to everyone; masks are respectfully requested when in proximity of others not in your household. For any details about the program, email Brittney.Hughes@dcnr.alabama.gov