Cahaba Lilies
Event Dates:
April 30, 2021, 6:00 pm
April 30, 2021, 7:00 pm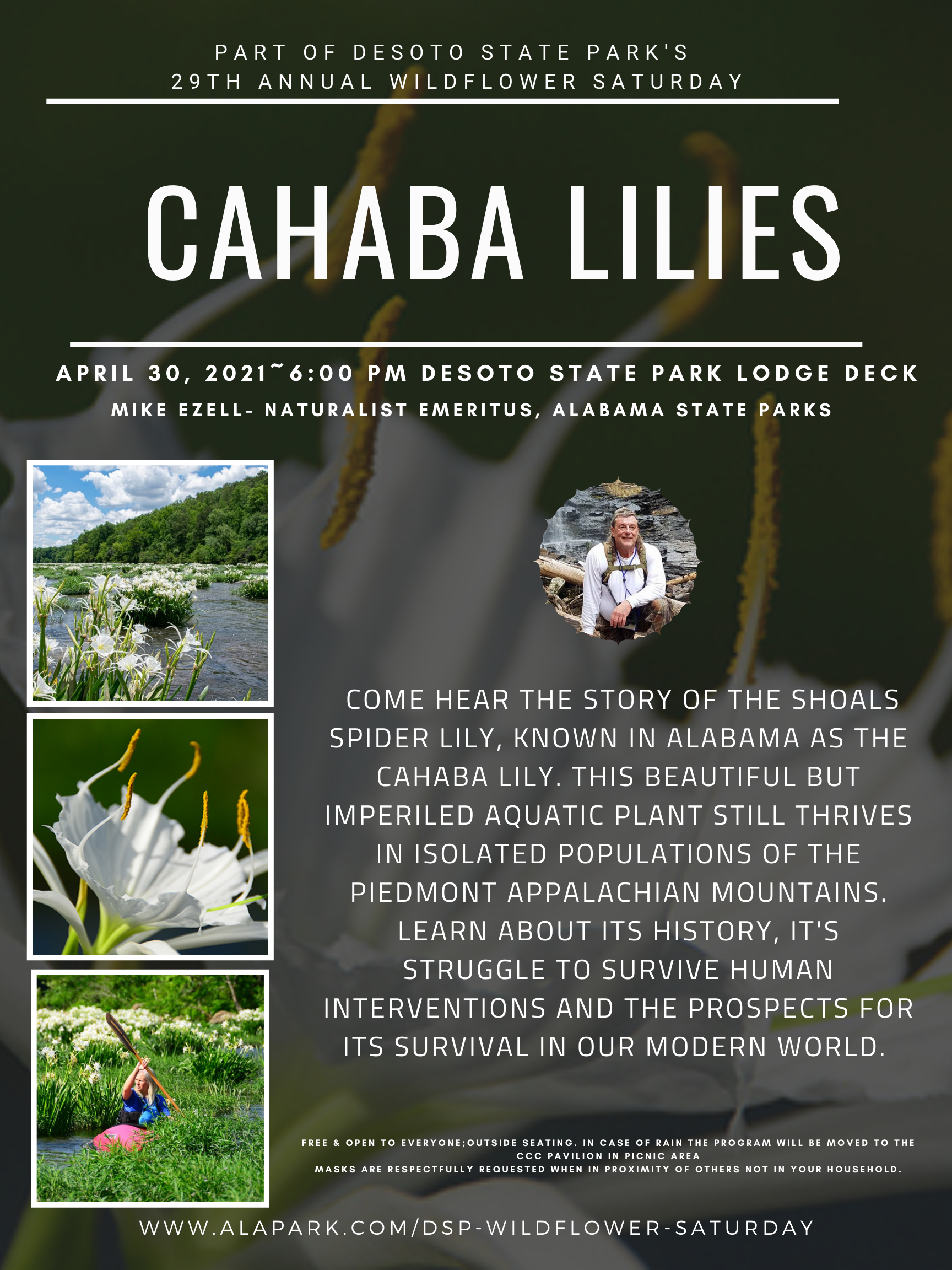 Events In & Around DeSoto State Park: www.alapark.com/parks/desoto-state-park/desoto-events
Cahaba Lilies
Part of Wildflower Saturday-Presenter: Mike Ezell
Come hear the story of the Shoals Spider Lily, known in Alabama as the Cahaba Lily.  This beautiful but imperiled aquatic plant still thrives in isolated populations of the Piedmont Appalachian Mountains. Learn about its history, it's struggle to survive human interventions and the prospects for its survival in our modern world. Presented by Mike Ezell- Naturalist emeritus, Alabama State Parks
Date: Friday, April 30, 2021
Time: 6:00 p.m
Where: DeSoto State Park-Fort Payne, Alabama-Lodge Deck with outdoor seating. In case of rain program will be held at the CCC Pavilion in the picnic area.
Fee: Free & open to everyone; masks are respectfully requested when in proximity of others not in your household. For any details about the program, email Brittney.Hughes@dcnr.alabama.gov