Sandstone Glades of Lookout Mountain
Event Dates:
May 7, 2022, 7:15 pm
May 7, 2022, 8:15 pm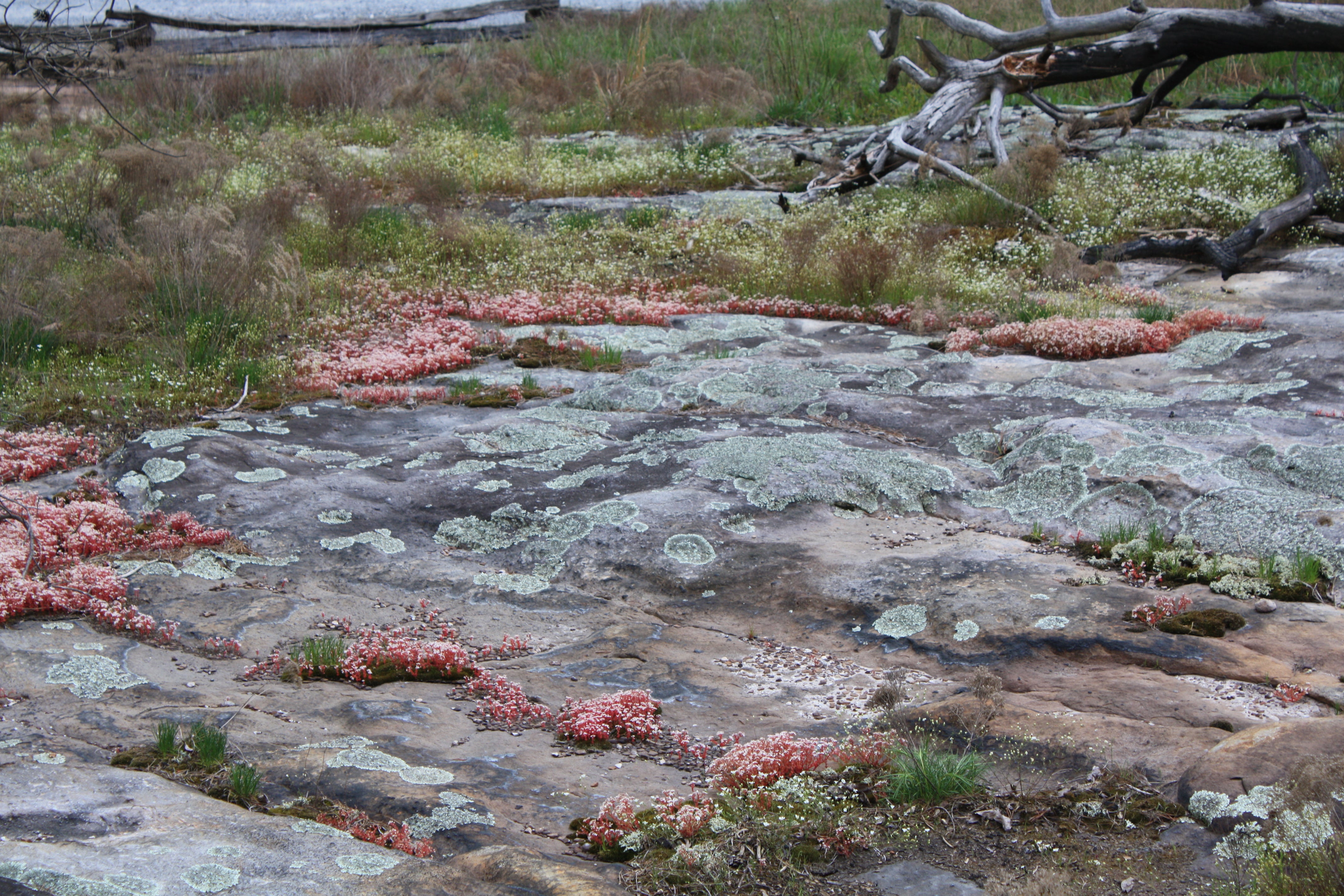 Events In & Around DeSoto State Park: www.alapark.com/parks/desoto-state-park/desoto-events
Sandstone Glades of Lookout Mountain
Part of Wildflower Saturday-Presenter: Michelle Reynolds
A glade is an open area where the bedrock is at or near the surface, and where soils are so thin, trees and shrubs find it difficult to grow, yet you'll find thriving, rare and unique plant communities that depend on the chemistry and conditions the environments provide.
Through hot and dry summers and cold and wet winters, beautiful and tough plants live on in these sunny and hostile islands of rock among the sea of shady forests.
Join guest naturalist Michelle Reynolds for a slideshow on sandstone glades of Lookout Mountain, Little River Canyon, and DeSoto State Park. Learn about this unique environment and the rare and beautiful plants that inhabit it.
Read about sandstone glades here: www.alapark.com/sites/default/files/2020-03/Sandstone%20glades%20of%20Lookout%20Mountain%20Fall%202015%20Lookout%20Alabama.pdf
Date: Saturday, May 7, 2022
Time: 7:15 p.m.
Where: DeSoto State Park, Fort Payne, Alabama. CCC Pavilion in the picnic area, across the road from the Country Store on Co. Rd. 89
Fee: Free and open to everyone! For all ages. No RSVP needed-For more info, see www.alapark.com/DSP-Wildflower-Saturday
About the speaker: Michelle Reynolds is a writer, artist, & naturalist living in Birmingham, AL. She considers it her mission to teach others how to put nature back into the home, school, church, office, & municipal landscapes. She leads native plant garden projects, programs, and field trips for local and regional organizations. As a contributing writer for Alabama Gardener Magazine, she hopes to bring to the public awareness and the importance of creating wildlife habitat and help them to connect to larger ecological issues.