Stone Structures of NE Alabama & the Southeast US
Event Dates:
October 13, 2023, 7:00 pm
October 13, 2023, 8:30 pm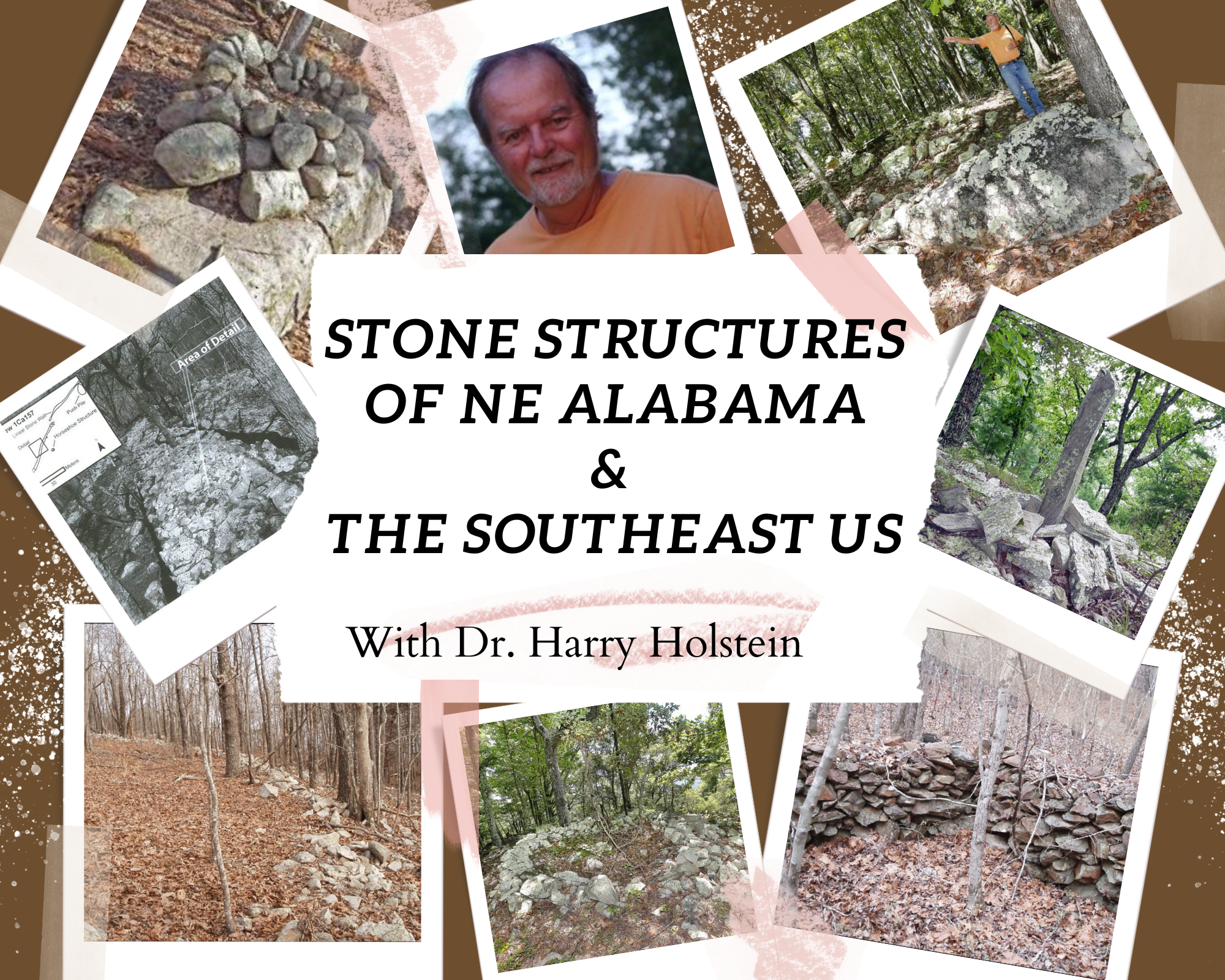 Events In & Around DeSoto State Park: www.alapark.com/parks/desoto-state-park/desoto-events
Campfire Talk: Stone Structures of NE Alabama & the Southeast US
Join us for a fun campfire talk in the Great Outdoors! Campfire Talks are a series of educational & entertaining programs located outside in DeSoto State Park. Campfire programs are held many Friday & Saturday evening (June –October) in our large campfire ring inside the improved campground. Talks are for all ages, & open to everyone!
Better understand Native American sacred stone structures such as rock mounds, walls, stone effigy structures and more…join retired JSU archaeologist, Dr. Harry Holstein for an interesting campfire talk about the stone structures found on several sites in Alabama & the SE United States. Native American ceremonial stone structures are found throughout the continental U.S. and portions of Canada. Northeastern U.S. and southeastern Canada have some of the highest concentrations of these structures. The structures include stone chambers, cairns, standing stones, enclosures, ceremonial walls, pedestal boulders (dolmens), balanced rocks, and niches. Many of the structures have survived on conservation lands, state parks, and undeveloped private property. Some of the structures date before contact with whites while others were built by Native Americans in the 1700 and 1800s who took up white farming practices.
Seating is limited, so bring your own comfortable camp chair if you wish.
Date: Friday, October 13, 2023
Time: 7:00 p.m.
Where: DeSoto State Park-Fort Payne, Alabama. Campfire Ring in the Improved Campground (In case of inclement weather will be located in the CCC Pavilion in picnic area)
Fee: Free & open to everyone, no pre-registration required. For any details about the talk, email Brittney.Hughes@dcnr.alabama.gov