Campfire Talk: Aquatic Critters of Little River
Event Dates:
June 24, 2023, 8:00 pm
June 24, 2023, 9:00 pm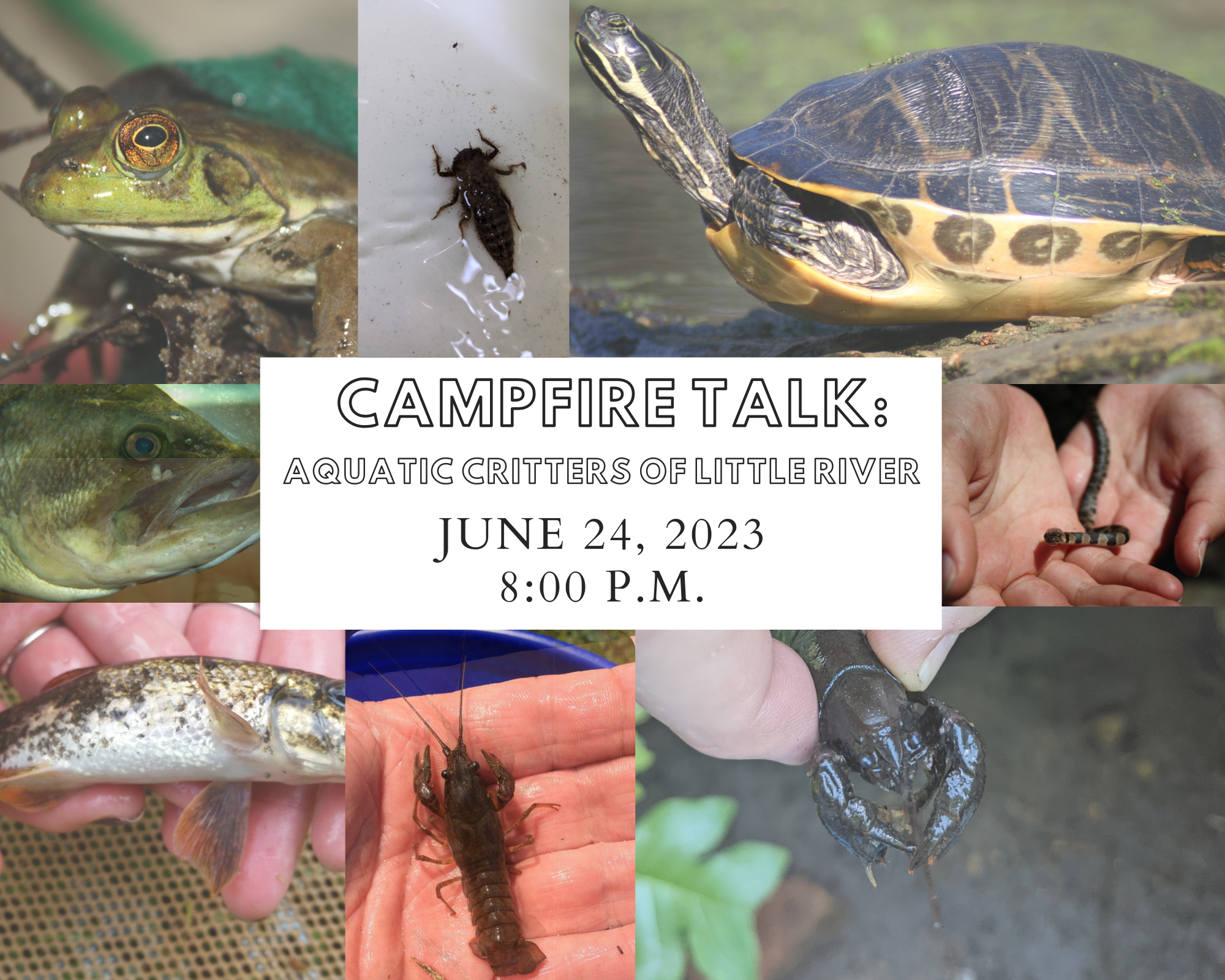 Events In & Around DeSoto State Park: www.alapark.com/parks/desoto-state-park/desoto-events
Campfire Talk: Aquatic Critters of Little River
Join us for a fun campfire talk in the Great Outdoors!
Campfire Talks are a series of educational & entertaining programs located outside in DeSoto State Park. Campfire programs are held many Friday & Saturday evening (June –October) in our large campfire ring inside the improved campground. Talks are for all ages, & open to everyone!
Learning about our water….not just for kids! Experience a view of Little River's watershed and how it connects to the rest of Alabama and our oceans. Many species of fish and aquatic invertebrates, including some types of crayfish, mussels, and snails, live only in Alabama. Some species are only found in certain Alabama streams & rivers. Learn about (and see!) some cool aquatic critters with Guest Naturalist Jamie Rogers.
Seating is limited, so bring your own comfortable camp chair if you wish. Campground gate will open before the talk begins.
Date: June 24, 2023
Time: 8:00 pm
Where: DeSoto State Park-Fort Payne, Alabama. Campfire Ring in the Improved Campground (In case of inclement weather will be located in the CCC Pavilion in picnic area)
Fee: Free, no pre-registration required. For any details about the talk, email Brittney.Hughes@dcnr.alabama.gov