All About Geocaching
Event Dates:
September 30, 2022, 7:00 pm
September 30, 2022, 8:00 pm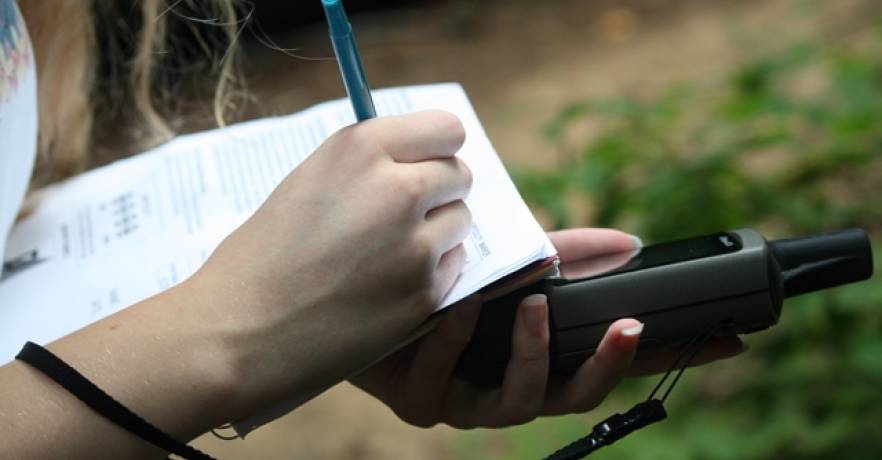 Events In & Around DeSoto State Park: www.alapark.com/parks/desoto-state-park/desoto-events
Campfire Talk: All About Geocaching
Join us for a fun campfire talk in the Great Outdoors! Campfire Talks are a series of educational & entertaining programs located outside in DeSoto State Park. Campfire programs are held many Friday & Saturday evening (June –October) in our large campfire ring inside the improved campground. Talks are for all ages, & open to everyone!
 Need a reason to get outside as a family? Geocaching is a scavenger hunt where users with a GPS or smartphone search for a cache hidden at a specified location using published coordinates. Caches are hidden worldwide, and have even been placed on the International Space Station! Participants navigate to a specific set of GPS coordinates and then attempt to find the geocache (container) hidden at that location. Find out what geocaching is and how you do it yourself!
Guest Speaker: Ashley Peters from the AL Dept. of Conservation and Natural Resources (State Lands)
Date: Friday, September 30, 2022
Time: 7:00 p.m.
Where: DeSoto State Park-Fort Payne, Alabama. Campfire Ring in the Improved Campground (In case of inclement weather will be located in the CCC Pavilion in picnic area) Campground gates will open 30 minutes before program.
Fee: Free and open to everyone, no pre-registration required; For any details about the talk, email Brittney.Hughes@dcnr.alabama.gov.