Sandstone Glades of Lookout Mountain
Event Dates:
September 2, 2022, 8:00 pm
September 2, 2022, 9:00 pm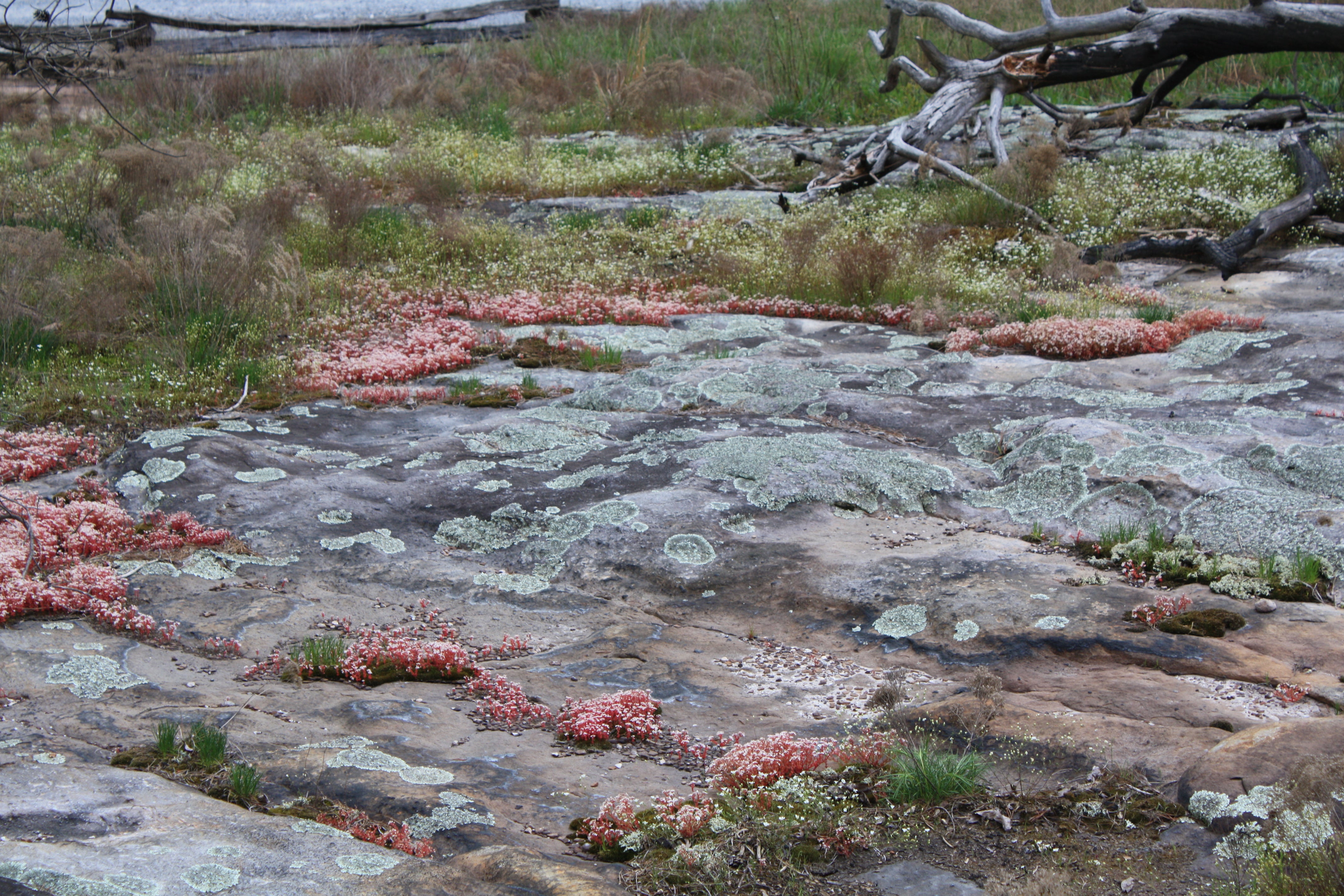 Events In & Around DeSoto State Park: www.alapark.com/parks/desoto-state-park/desoto-events
Campfire Talk: Sandstone Glades of Lookout Mountain
Join us for a fun campfire talk in the Great Outdoors!
Campfire Talks are a series of educational & entertaining programs located outside in DeSoto State Park. Campfire programs are held many Friday & Saturday evening (June –October) in our large campfire ring inside the improved campground. Talks are for all ages, & open to everyone!
A glade is an open area where the bedrock is at or near the surface, and where soils are so thin, trees and shrubs find it difficult to grow, yet you'll find thriving, rare and unique plant communities that depend on the chemistry and conditions the environments provide.
Through hot and dry summers and cold and wet winters, beautiful and tough plants live on in these sunny and hostile islands of rock among the sea of shady forests.
Join naturalist Michelle Reynolds for a slideshow on sandstone glades of Lookout Mountain, Little River Canyon, and DeSoto State Park. Learn about this unique environment and the rare and beautiful plants that inhabit it.
Read about sandstone glades here: https://www.alapark.com/sites/default/files/2020-03/Sandstone%20glades%20of%20Lookout%20Mountain%20Fall%202015%20Lookout%20Alabama.pdf
Date: Friday, September 2, 2022
Time: 8:00 p.m.
Where: DeSoto State Park-Fort Payne, Alabama. Campfire Ring in the Improved Campground (In case of inclement weather will be located in the CCC Pavilion in picnic area) Campground gates will open 30 minutes before program.
Fee: Free and open to everyone, no pre-registration required; For any details about the talk, email Brittney.Hughes@dcnr.alabama.gov.