Campfire Talk: iNaturalist 101
Event Dates:
June 18, 2021, 8:00 pm
June 18, 2021, 9:00 pm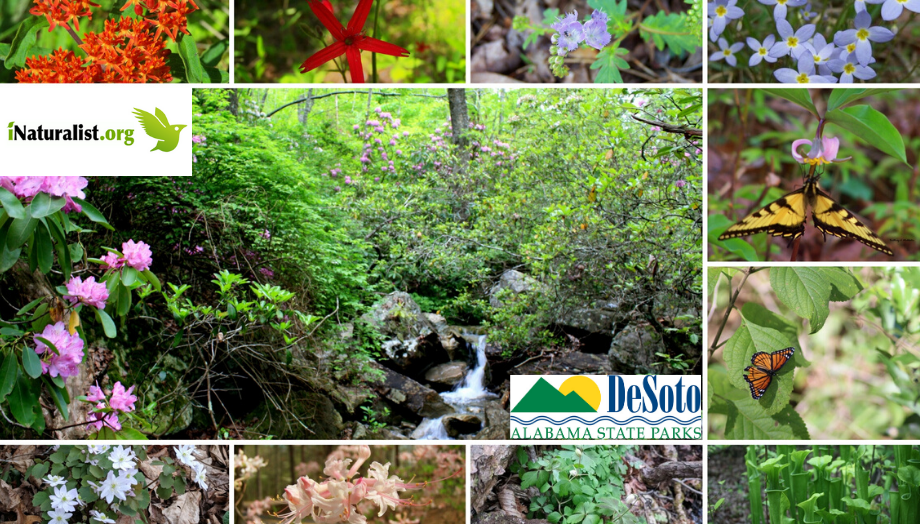 Events In & Around DeSoto State Park: www.alapark.com/parks/desoto-state-park/desoto-events
Campfire Talk: iNaturalist 101
Join guest speaker Mike Ezell, Alabama State Parks Naturalist Emeritus for a presentation introducing iNaturalist, a free phone app that allows everyone to record their observations in nature. Mike will introduce iNaturalist and show all the ways the app can be used, whether on a hike or in your backyard. He will also be able to show participants how to set up the app and make observations.  We will also host an iNaturalist walk during the day on Saturday to test your skills!
What is iNaturalist?-It is a way for people that are interested in nature to share what they see with others, as well as gaining identifications on species that they may not be familiar with. The app also helps to collect data, collaborating with others to gather information for a common project or purpose (i.e. species lists, bioblitzes, etc.) Users can also access the observational data collected by other iNaturalist users. Bottom line: this app gives you the opportunity to have your own personal naturalist resource whenever you decide to go, as long as your battery is charged!
Date: Friday, June 18, 2021
Time: 8:00 pm
Where: DeSoto State Park-Fort Payne, Alabama. Campfire Ring in the Improved Campground (In case of inclement weather will be located in the CCC Pavilion in picnic area)
Fee: Free, no pre-registration required; masks are respectfully requested when in proximity of others not in your household. We recommend you bring your own smart phone or device & download the app prior (free wifi at Country Store, Lodge, & Nature Center). For any details about the talk, email Brittney.Hughes@dcnr.alabama.gov
Join us on a iNaturalist walk on the boardwalk trail on 6/19/2021