ColorFest 2022
Event Dates:
October 15, 2022, 9:00 am
October 16, 2022, 5:00 pm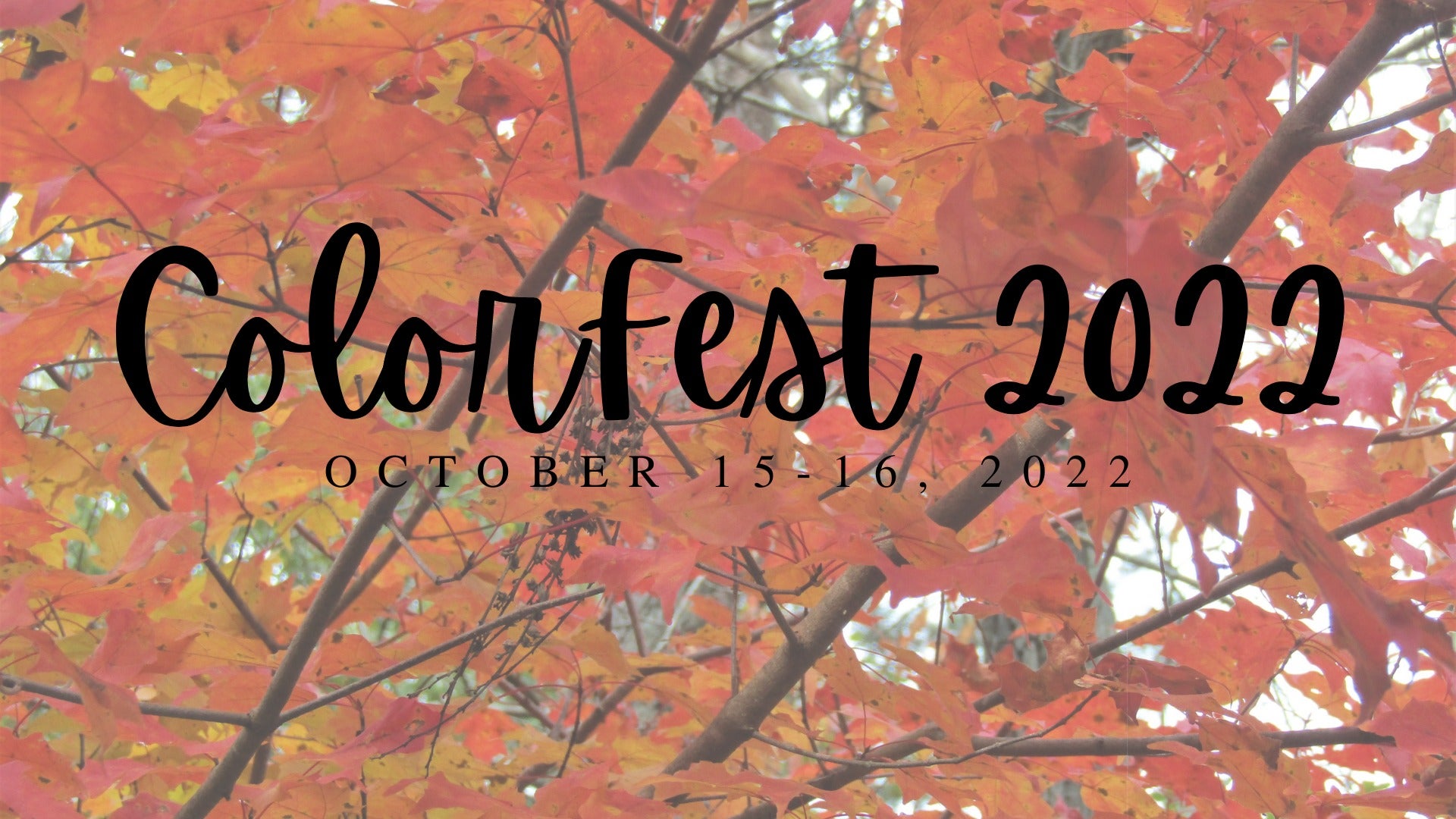 ColorFest 2022
Mentone, Alabama
Savor North Alabama's autumn beauty and enjoy arts and crafts, food, live music and more! Mentone has been a mountain getaway for tourists since the 1800s. In October, bright sunshine and clear mountain air makes Mentone a good base to see the fall colors surrounding these natural treasures. There are many other places and things to do, including visiting the local stores and eateries.
"The popular festival has outgrown the Brow Park area due to limited parking and dense traffic that overwhelms the small town of Mentone. Safety concerns are paramount. Emergency and rescue vehicles must have free access when they are called (especially if it's to save a life).
The festival will be able to continue its tradition of family-friendly fun at the site of the historic Moon Lake School on the eastern edge of Mentone's town limits.
Festivalgoers will meander throughout the charming 5-acre campus, where arts & crafts vendors will be located in the field in front of the gym, in the parking area in front of the main building, in the courtyard, in the area behind the library, and behind the lunchroom.
Talented regional arts & crafts vendors will be selling unique goods that are hand-made. Delicious festival-style food and refreshments will be served at food trucks and tents. Live music will be performed throughout the weekend by regional musicians, either in the grassy amphitheater or the new Community Meeting Room inside the old schoolhouse. Children's activities will be offered under a covered pavilion near the playground."
Admission is free.
Dates: Saturday, October 15-16, 2022
Where: Mentone, Alabama (within 10 miles of DeSoto State Park)
For any details, see www.facebook.com/MentoneAlabamaFestivals