Campfire Talk: Amped Up for Amphibians
Event Dates:
June 12, 2021, 8:00 pm
June 12, 2021, 9:00 pm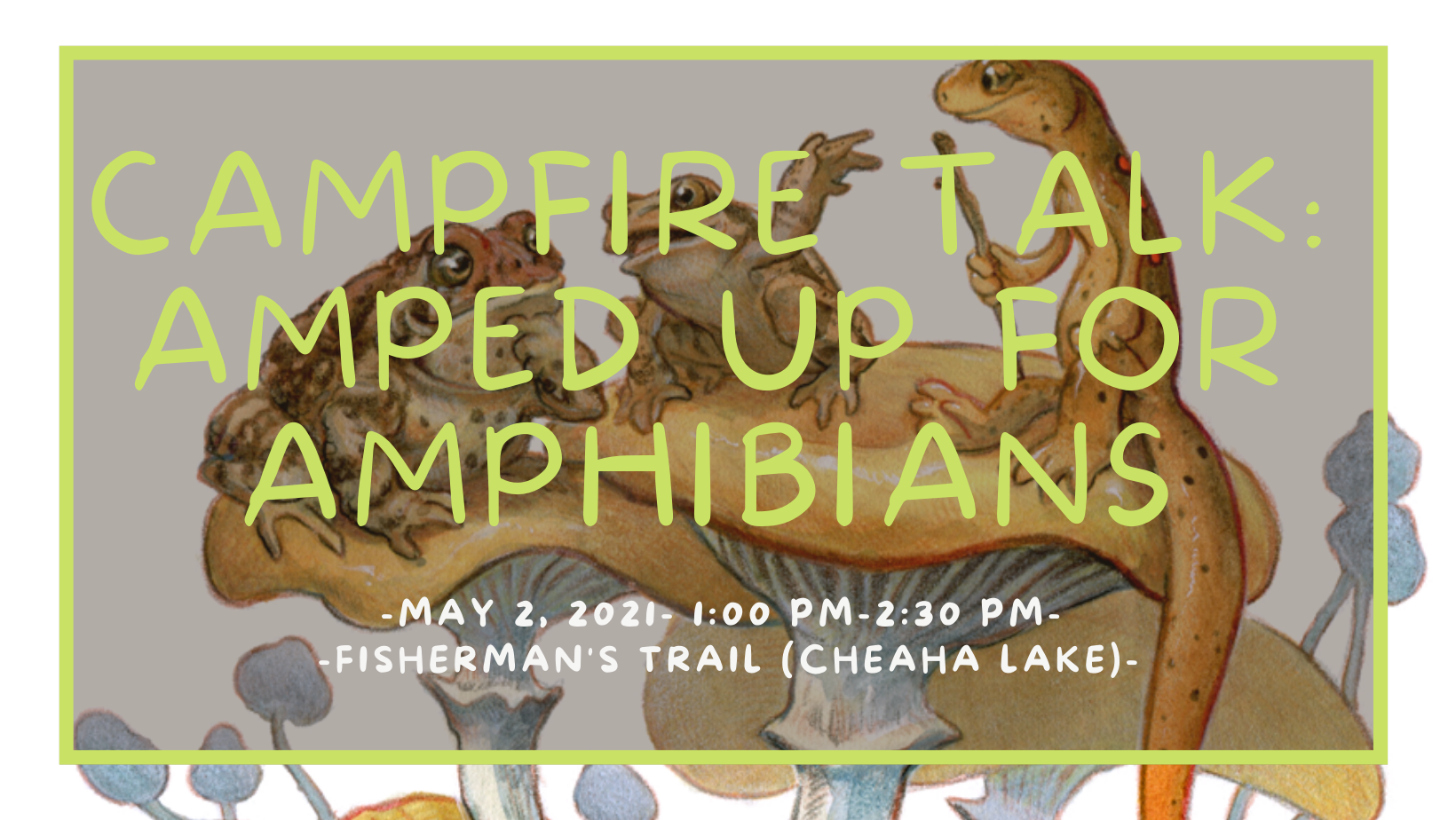 Campfire Talk: Amped Up for Amphibians
Amphibians are cute, slimy, and vociferous critters. From slimy salamanders to melodious frogs, to cryptic caecilians, to "toadily" awesome toads, amphibians are all around us. They protect us from bothersome insects and indicate when a water source is clean or contaminated. Join amphibian expert Jimmy Stiles of the Auburn School of Forestry and Wildlife Sciences to learn more about these amazing animals!
For more information email Mandy.Pearson@dcnr.alabama.gov or call 256-412-9938. The program is free with gate admission and to overnight guests. We are committed to providing programs that are educational, fun, and safe. Family units will be spaced out from other family units. We will provide hand sanitizer stations.
Date: June 12, 2020
Time: 8:00 PM-9:00 PM
Location: Upper Improved Campground