FULL-Spring Women's Wilderness Weekend
Event Dates:
April 3, 2020, 5:30 pm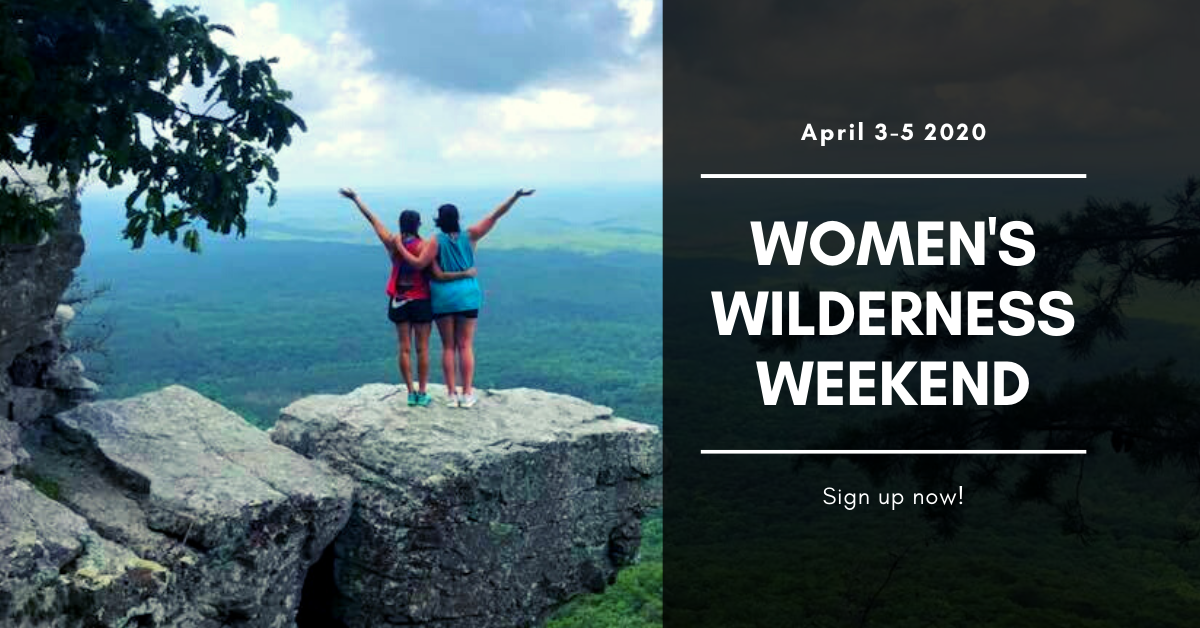 Spring Women's Wilderness Weekend
Date: April 3-5, 2020
"Keep close to nature's heart...and break clear away, once in a while, and climb a mountain or spend a week in the woods. Wash your spirit clean."- John Muir
THE WORKSHOP IS FULL, BUT CONTACT Mandy.Pearson@dcnr.alabama.gov TO BE PLACED ON THE WAITLIST.
A weekend for women filled with outdoor recreation, wellness, arts, and skill encounters taught by women!
Camping, fire building, medicinal and edible plants, adventure hiking, observation skills, backpacking, astronomy, yoga, bravery aka self-reliance, campfire cooking, wilderness survival, and more!
More details soon!! Max 25 participants. Non refundable after March 23, 2020.
Location: Group Camp at Lake Cheaha
Ticket Price per participant: $125 (Covers fees, most supplies, a primitive TENT space with instructors and most of the group, and 3 meals); lodging at hotel/cabins not included but those who opt for indoor lodging can still purchase a ticket for this outdoor event.
For more information or to register contact the Park Naturalist at Mandy.Pearson@dcnr.alabama.gov or call (256) 412-9938