International Fairy Day at Cheaha State Park (Self-guided Play Day) 
Event Dates:
June 24, 2021, 7:00 am
June 24, 2021, 7:30 pm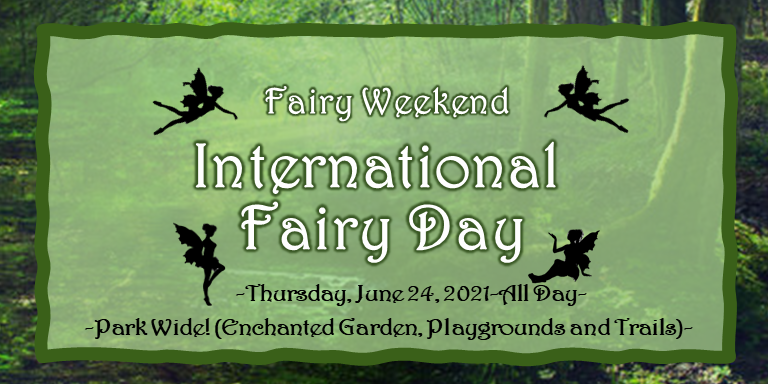 International Fairy Day at Cheaha State Park (Self-guided Play Day) 
Where the bee sucks, there suck I; In a cowslip's bell I lie; There I couch when owls do cry. On the bat's back I do fly. After summer merrily. Merrily, merrily shall I live now, under the blossom that hangs on the bough. 
-William Shakespeare 
 
Fairy Day is a worldwide day for fairies, magic, nature play, and wishes to come true. For one day, put aside the constraints of the modern world and embrace the possibilities of the unknown…and believe in fairies. Hike the woodland trails, wade in mountain streams, picnic on top of huge boulders, and play!  Cheaha State Park's Enchanted Garden is a special place where your children and you can immerse yourselves in creating fairy houses or gnome homes out of natural materials. Cheaha's Imagination Tree Playground is filled with wonder and opportunity for unstructured play. Purchase a gem mining kit from the Mountain Store, mine your gems, and use them in the construction of your fairy houses.  There are many cozy nooks in the park for picnics and storytelling moments.  Purchase a Hairy, Scary but Mostly Merry: Fairies! story and activity book from the park store (100% proceeds go to the park) and discover unique ways to enjoy nature with your children. The Mountain Store will be selling special "fairy fun kits" and more! Bring your little fairies and elves to Vista Cliffside Restaurant for a child's Fairy Meal with a special enchanted dessert (served to go for picnics or dine on the cliffside deck).