Daybreak Flatwater Paddle Trip
Event Dates:
July 17, 2021, 7:00 am
July 17, 2021, 10:00 am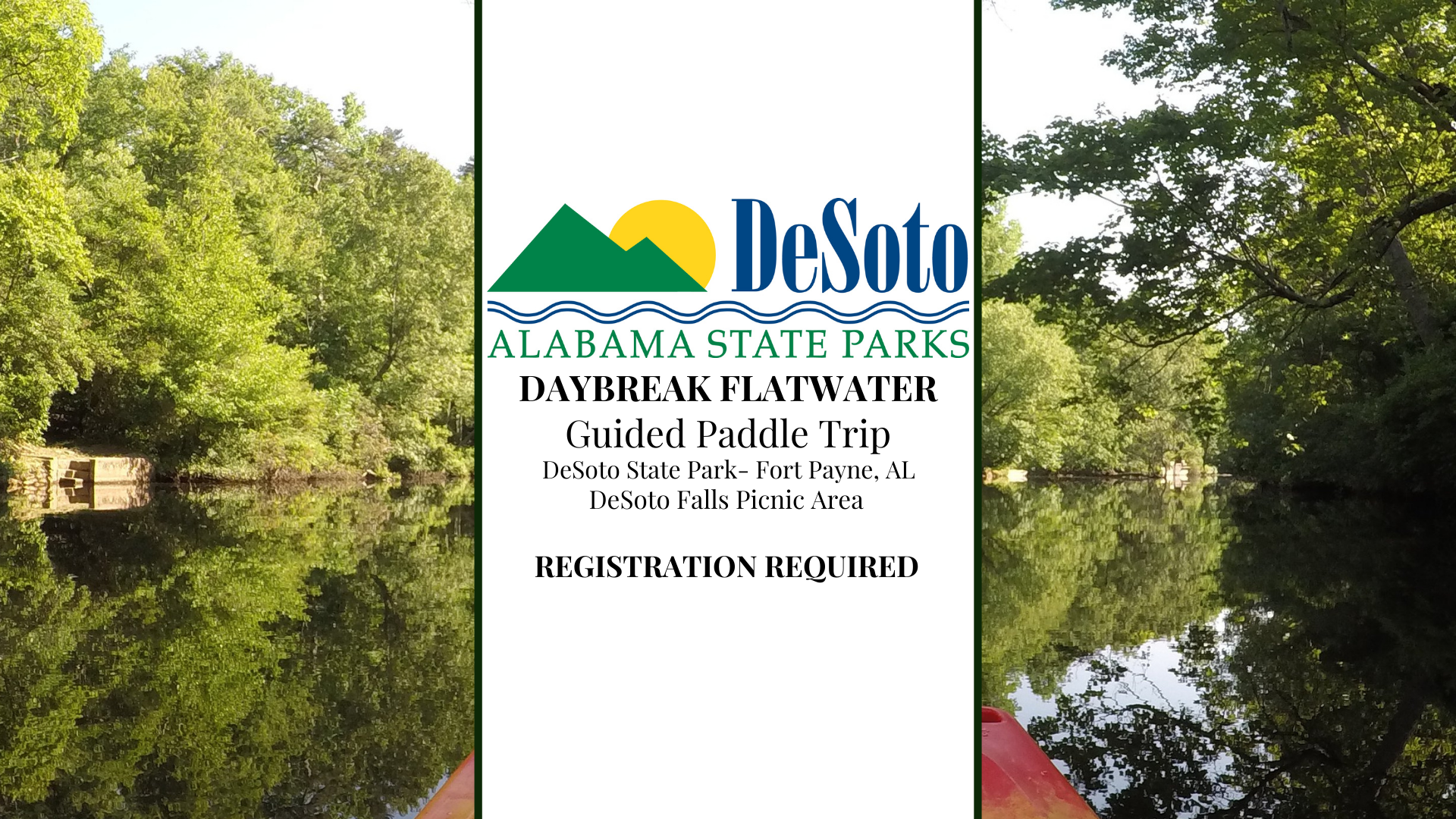 Daybreak Flatwater Paddle Trip
DeSoto Falls Picnic Area-Alabama
DeSoto State Park staff offers this relaxing guided morning paddle trip on scenic Little River. Enjoy the peace and quiet of nature as we paddle upstream on the 'coke bottle clear' waters of the West Fork of Little River. Learn about this outstanding water source with its clear water, plant & animal life, and about the history of the area around DeSoto Falls in Dekalb County, Alabama.
What to know: This trip is approximately 4 miles round trip on flatwater, spans a 3 to 3 1/2-hour period and includes kayak, paddle, & personal flotation device.
What to bring: Appropriate clothing, bug spray, snacks, and drinking water.
Date: Saturday, July 17, 2021
Time: 7:00 am-10:00 am
Where: DeSoto Falls Picnic Area-Miller's Bend Paddle Shack (about 7 miles from main park area of DeSoto State Park)
Fee: $30.00 for single kayak rental (tandem kayaks are available on a limited basis for $50.00)
Pre-registration closes July 14th, 2021 -5:00 p.m. To register, email Paige.Norsworthy@dcnr.alabama.gov. **Please provide date of paddle, a phone number; indicate number of boats and what type (single/tandem) requested for the trip. Payment will be required at time of registration**