Making Wild Teas
Event Dates:
August 18, 2019, 1:00 pm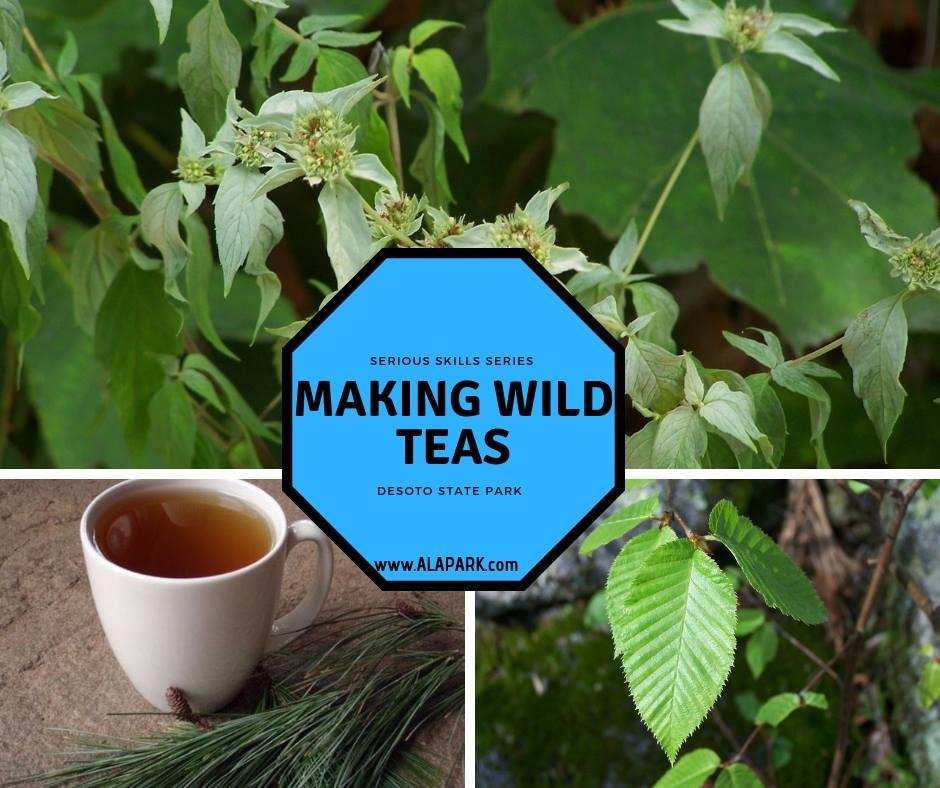 Serious Skills Series: Making Wild Teas
Hosted by DeSoto State Park.
The Serious Skills series is a variety of classes and workshops that provide opportunities to discover a hidden talent or learn a new skill for personal enrichment. Classes are open to local residents, overnight guests and park visitors.
Join Robert Wilson "The Traveling Herbalist" from Seven Pines Survival for a class on teas made from different types of wild plants that can be harvested throughout the year. These teas will range from pleasant teas, to the more medicinal type teas. Robert will go over what plants the teas are made from, safe gathering practices, how to prepare the teas, and what they are useful for.
Date: Sunday, August 18, 2019
Time: 1:00 pm-4:00 pm
Where: DeSoto State Park-Fort Payne, Alabama. Country Store & Information Center
Fee: $10.00 per person. Pre-registration is required. Call 256.997.5025 or email Brittney.Hughes@dcnr.alabama.gov to sign up or for more info.