YES, I CAN! Pressure Canning Workshop
Event Dates:
July 14, 2019, 10:00 am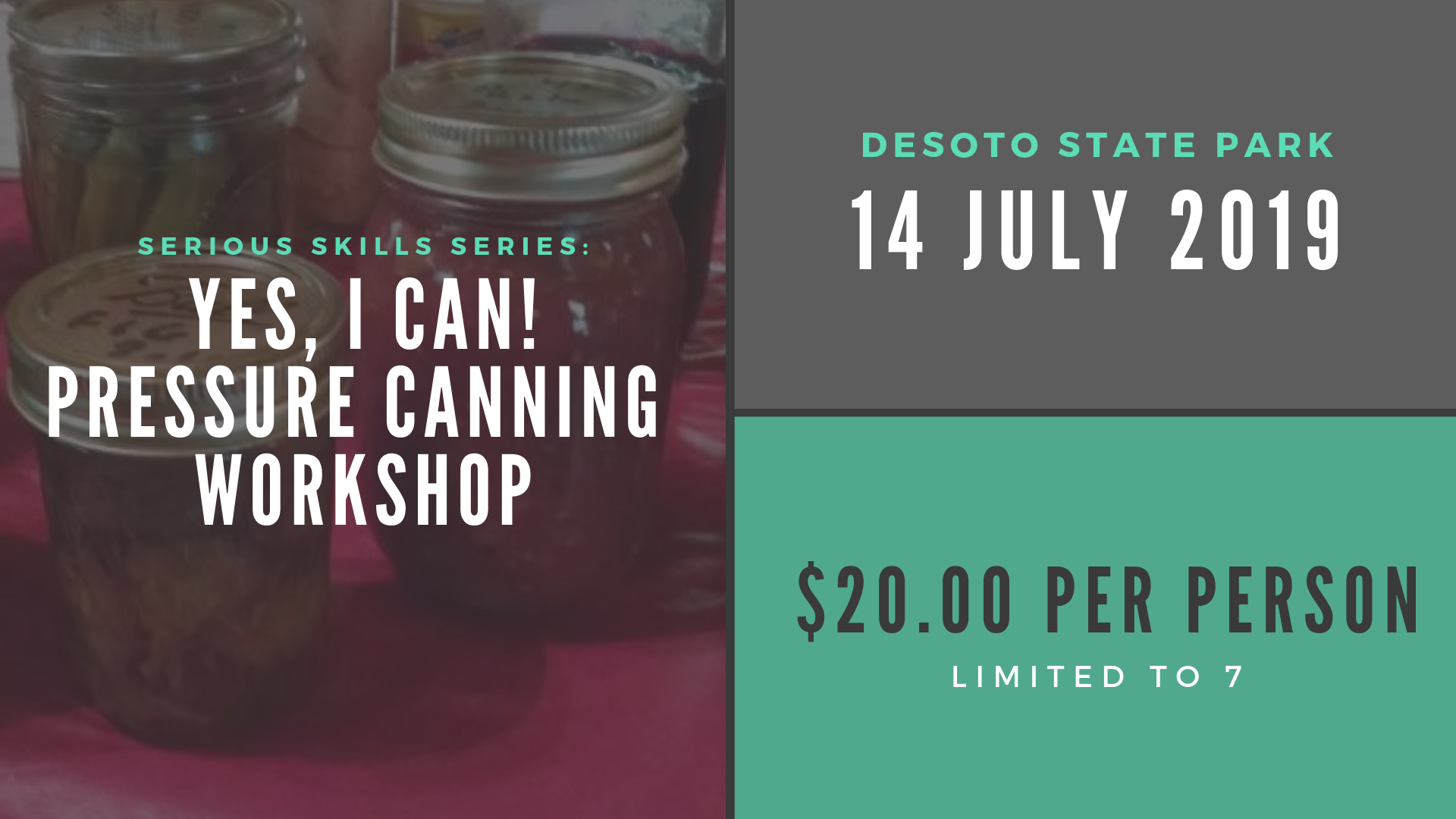 Serious Skills Series: YES, I CAN! Pressure Canning Workshop
Hosted by DeSoto State Park.
The Serious Skills series is a variety of classes and workshops that provide opportunities to discover a hidden talent or learn a new skill for personal enrichment. Classes are open to local residents, overnight guests and park visitors.
Learn all about home pressure canning. This is a "hands on" workshop and at the end of the day students will leave with two jars of finished product, recipes, confidence and knowledge of how to can food at home. We are offering the pressure canning class to participants that have already attended a canning class in the park, and to students that already have experience (prerequisite: hot water bath canning) We will be canning meat as well as soup.
Instructor is Mary Alice Stout, who has canned and taught canning for over 55 years! Bring a paring knife and a brown bag lunch.
Workshop is limited to 7 participants.
Date: Sunday, July 14, 2019
Time: 10:00 a.m.-4:00 p.m. (Central time zone)
Where: DeSoto State Park in Fort Payne, Alabama (Location disclosed at time of registration)
Fee: $20 per person. Workshop is limited to 7, so pre-registration is required.
Call 256.997.5025 or email Brittney.Hughes@dcnr.alabama.gov for details or to pre-register.