Full Snow Moon Night Hike
Event Dates:
February 27, 2021, 5:00 pm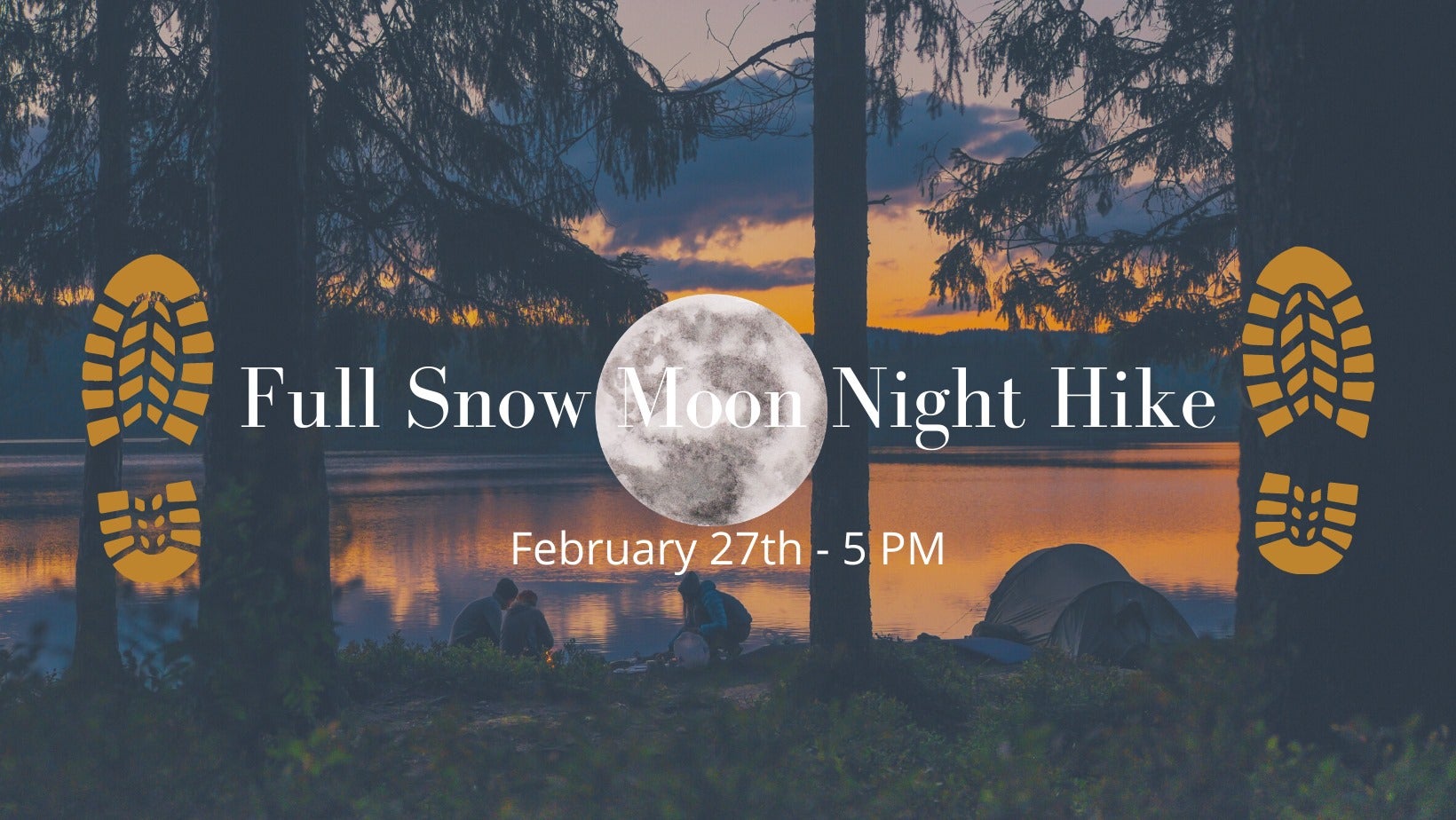 We will meet at the Lodge entrance at 5 pm and walk towards the Blue Loop trail head for our FULL SNOW MOON Night Hike.
Get ready to experience the woods in a brand new way on our 1 mile family friendly excursion through Joe Wheeler State Park trails!
Please bring flashlights and an adventurous spirit!