Coosa's 20th Birthday Party
Event Dates:
April 17, 2021, 1:00 pm
April 17, 2021, 4:00 pm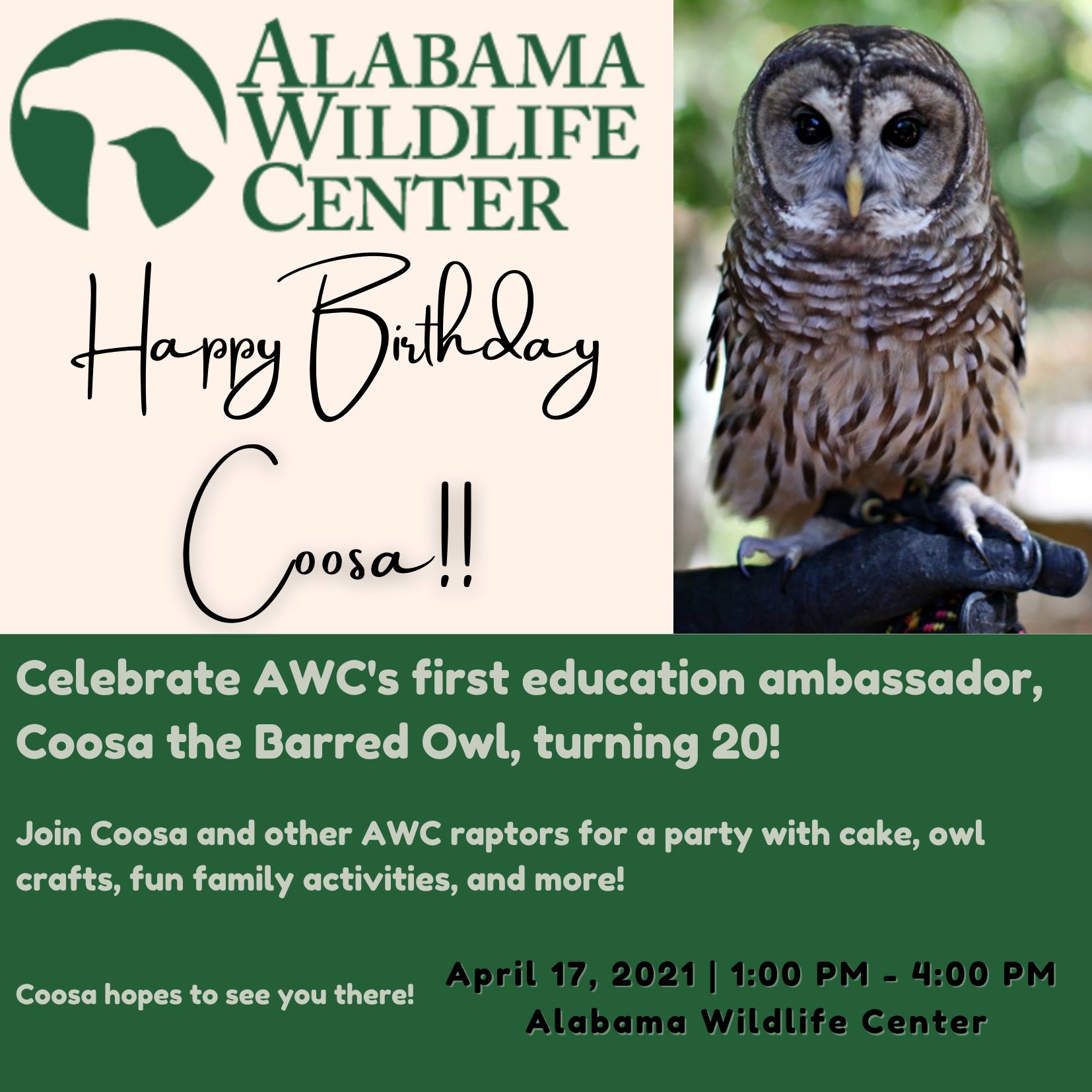 AWC's first education ambassador, Coosa the Barred Owl, is turning 20 this year! Check out his story below:
Coosa was brought to us in the spring of 2001 as a nestling that had suffered severe tissue damage. While he was successfully rehabilitated, he experienced extreme muscle loss in his left leg. Being the primary hunter and provider in a Barred Owl pair, he was deemed non-releasable since he wouldn't be successful hunting in the wild. He then became our first ever education raptor and helped start AWC's education program. Coosa has been extremely hardworking and reliable, educating thousands of Alabamians for the past 20 years.
Join Coosa and other AWC raptors for a party with cake, crafts, fun family activities, and more!
This event is free with paid entry into Oak Mountain State Park.