Gross Out Camp! Week 1
Event Dates:
June 6, 2022, 9:00 am
June 10, 2022, 5:00 pm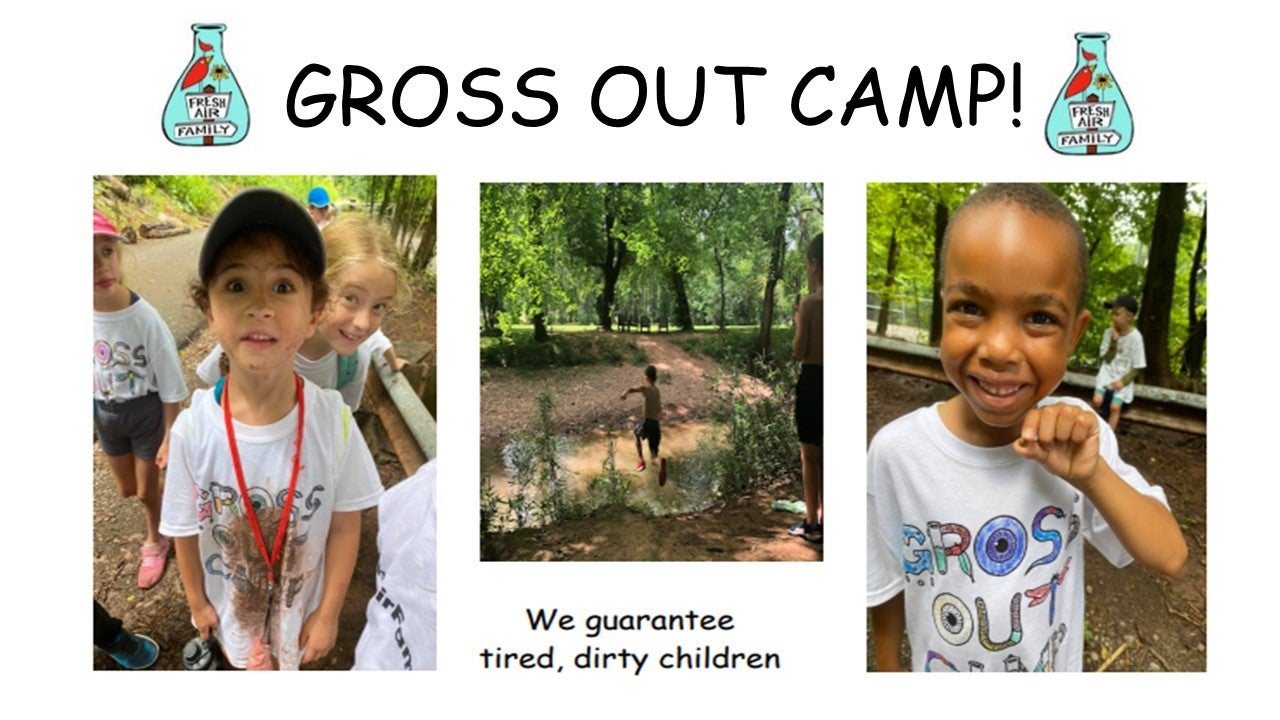 COMING THIS SUMMER!
Gross Out Camp! Presented by Fresh Air Family
Join Fresh Air Family staff at Oak Mountain State Park for a summer camp full of cool, crawly, scaly, furry, water, muddy, educational, pretty, amazing, nature things in the amazing Alabama wilds!
Your kiddo will love it!
$250 per camper, per week (GATE FEES NOT INCLUDED)