Run Undead, Ultra Trail Party
Event Dates:
December 31, 2022, 8:00 am
December 31, 2022, 8:00 pm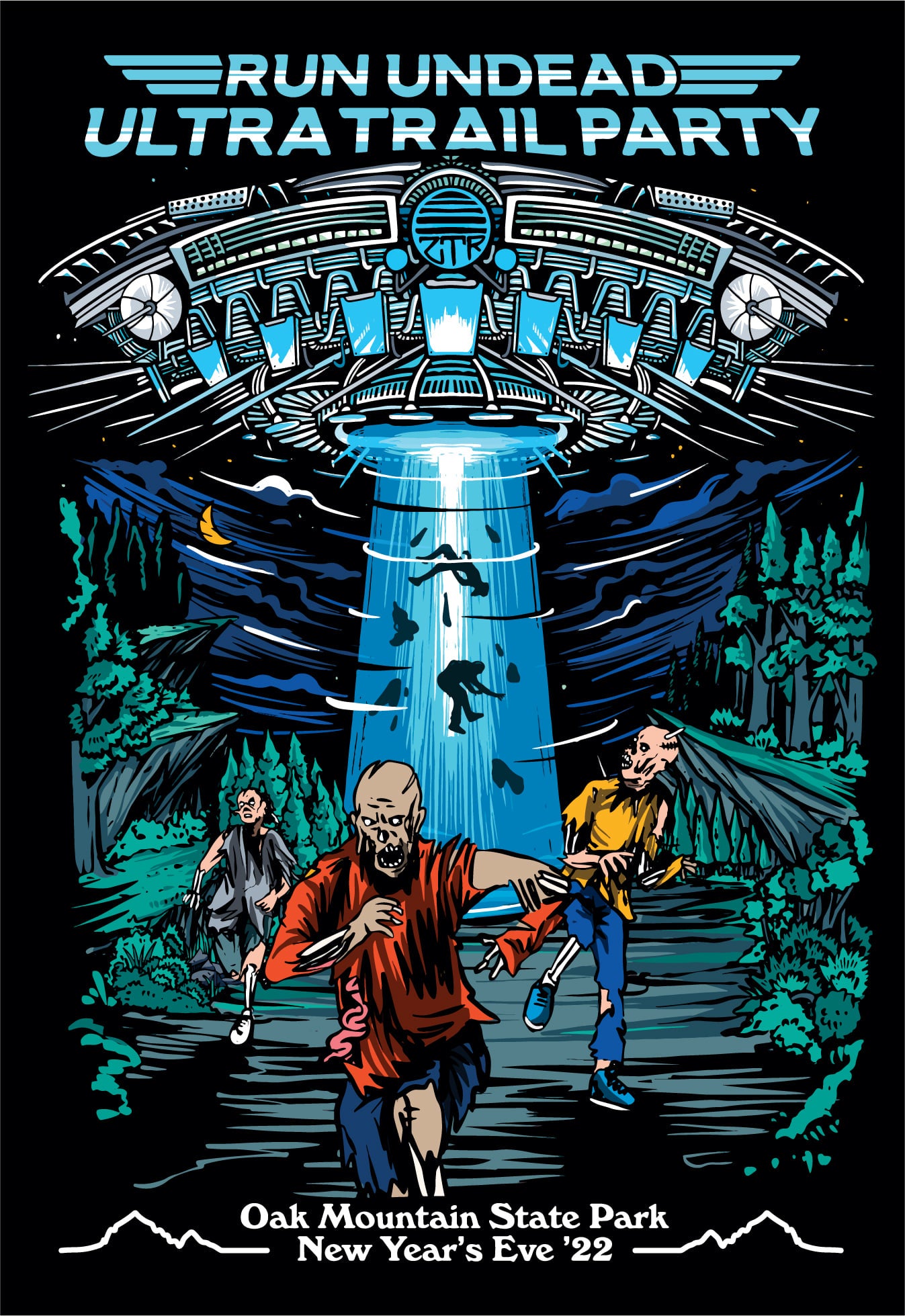 Introducing THE social event for trail runners in the southeast! Join us on New Year's Eve for the Run Undead Ultra Trail Party at the beautiful Oak Mountain State Park! Distances from 25K all the way to 100 miles. Run the flat, fast, and fun 5 mile loop and earn one of the coolest finisher medals and 100 mile buckles in ultrarunning! With a ton of refreshments at the start/finish, round the clock music, a ball drop at midnight, and other shenanigans, this race is destined to become one of your favorites!
Come bring in the New Year and party with the Zombies!
Registration is open now!