Sunrise Hike: King's Chair
Event Dates:
August 15, 2021, 4:00 am
August 15, 2021, 7:00 am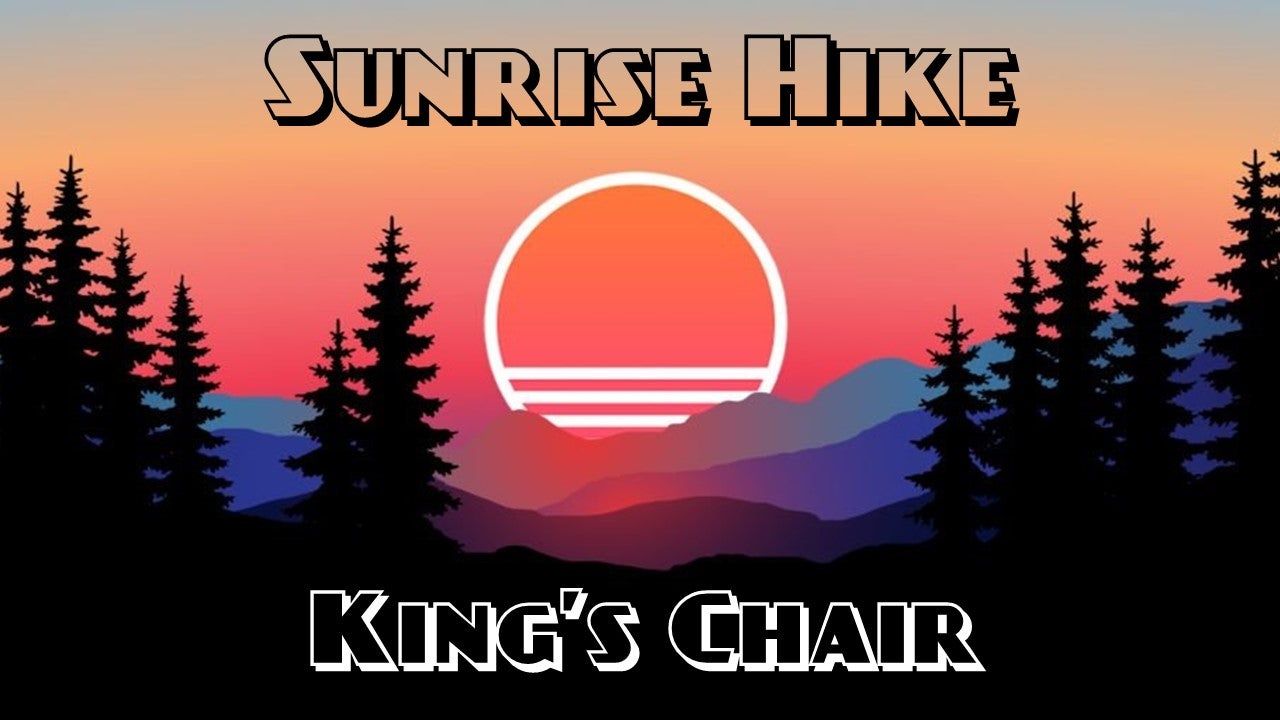 Join us for a Sunrise Hike to King's Chair! Be among the first to watch the sun rise in Alabama! YOU DONT WANT TO MISS IT! We will be hiking in the dark so be prepared!
What to bring:
- Flashlight/headlamp
- Water
- Snacks
- Hiking stick/poles
- Friends!
Meet at the North Trailhead at 4:00am!
*Hike will begin at 4:15am!*