Sunrise Hike to King's Chair #OMSPSpringBreak2020
Event Dates:
March 27, 2020, 5:00 am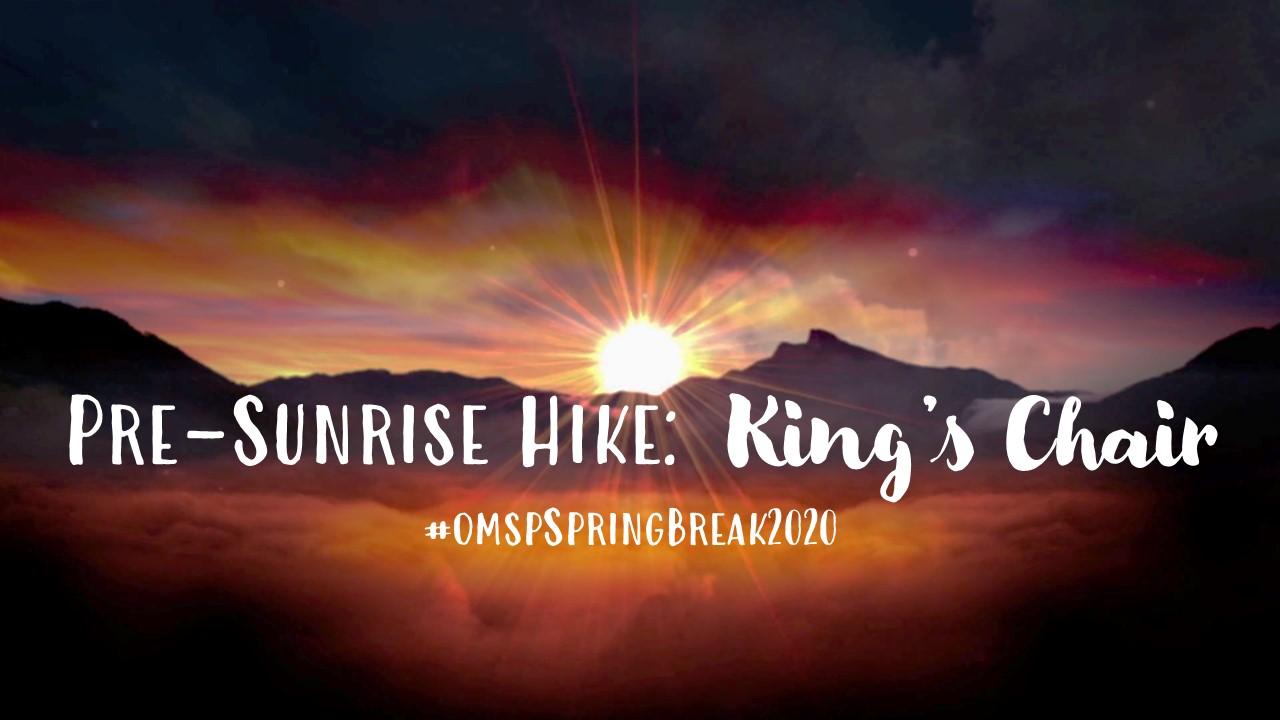 Climb with us to the top of Double Oak Mountain inside Oak Mountain State Park to watch the sunrise from King's Chair Overlook. King's Chair is considered by many to be one of the most scenic overlooks in Birmingham! It's only made more beautiful when you crest the mountain and greet the sun as it ushers in a new day!
This hike is guided by our Park Naturalist. This hike is about 3.5 miles round trip. This is considered an intermediate hike for most and an advanced hike for some. Meet at the North Trailhead Parking lot between 5:00am and 5:15am on Sunday, September 22nd. Please allow yourself time to get from the Front Gate to the NTH by 5am. We will have a quick introduction then begin climbing the mountain!
FRONT GATE ENTRANCE ONLY!
All ages welcome!
*What to Bring!*
-water
-snacks
-flashlight/headlamp
-hiking stick/poles