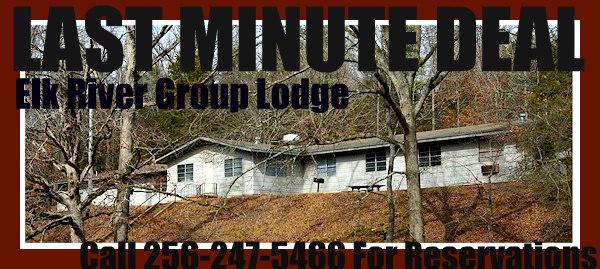 Make your 2020 reservation for Elk River Group Lodge during the month of January 2020 for the discounted rate of $399 per night!!
Elk River Group Lodge is a unique facility that is enjoyed year after year by family groups, church retreats, fishing clubs and anyone with a large group.  It has 13 separate bedrooms and will accommodate up to 30 persons.  It has a commercial type kitchen as well as a large living room area.  Linens and a limited amount of cookware are provided.
Give Jennifer a call at 256-247-5466 to book your dates today!