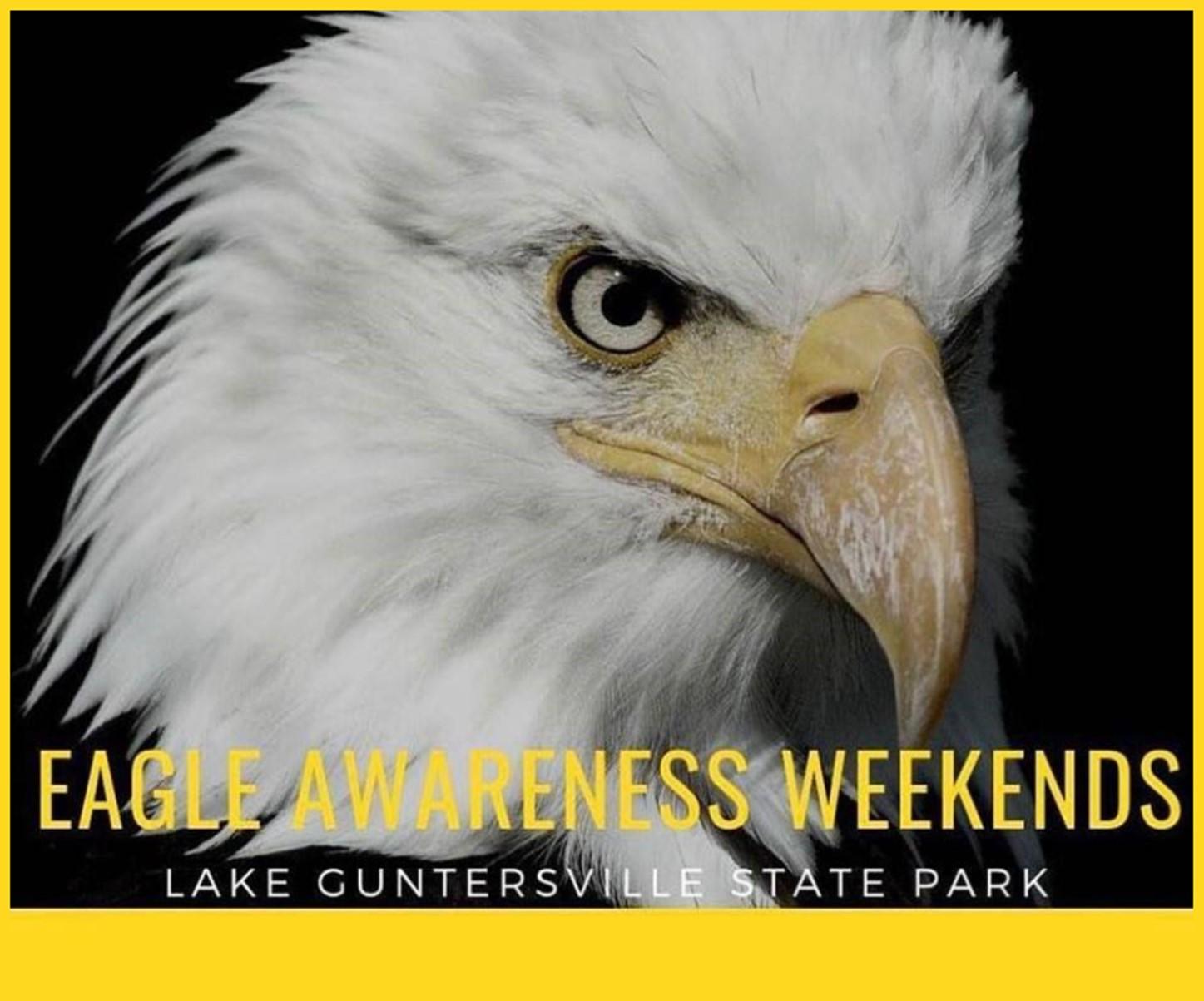 Each year we welcome hundreds of guests to experience and learn about the natural history of these majestic eagles, other birds of prey, and wild creatures. Exclusive opportunities are offered each year during Eagle Awareness weekends through the Eagle Awareness Package. 
 Lodging - arriving on Friday and departing on Sunday 

 Breakfast each morning

 Dinner one night

 Welcome Packet

 VIP access to presentations

 Discounts at the restaurant and gift shop

 Photo opportunities with birds of prey

 Activities for children

 Engagement with featured sponsors

 One-on-one access with the naturalists

 Memories that last for a lifetime. 
Dates for 2023 are as follows: 
Jan. 20th - 22nd
Jan. 27th - 29th
Feb. 3rd - 5th
Pricing for 2023: Pricing Coming Soon 
Call  (256) 505-6621 OR 1-800-ALA-PARK or email guntersvillereservation.statepark@dcnr.alabama.go v
For more information regarding Alabama State Park education programs, readers can contact me at renee.raney@dcnr.alabama.gov