Alabama Reunion Trail
This moderate to difficult trail is approximately 3.8 miles in length and traverses both hardwood bottoms and pine forest. The trail is bisected by highway 128 and marked with red blaze its entire length. The trail is actually a loop with its beginning and end in close proximity. Several natural features can be noted, which include an old home site on the northern half, picturesque hardwood bottoms, stands of pine, beds of fern and an abundance of bird and animal life.
The North Side is approximately 1.95 miles and the South Side is 1.8 miles.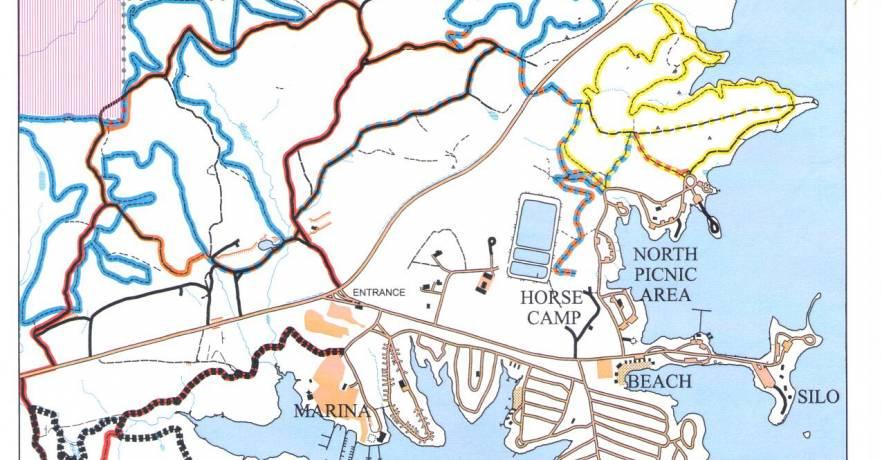 The Alabama Reunion Trail is highlighted in red on the map above