Desoto Events & Programs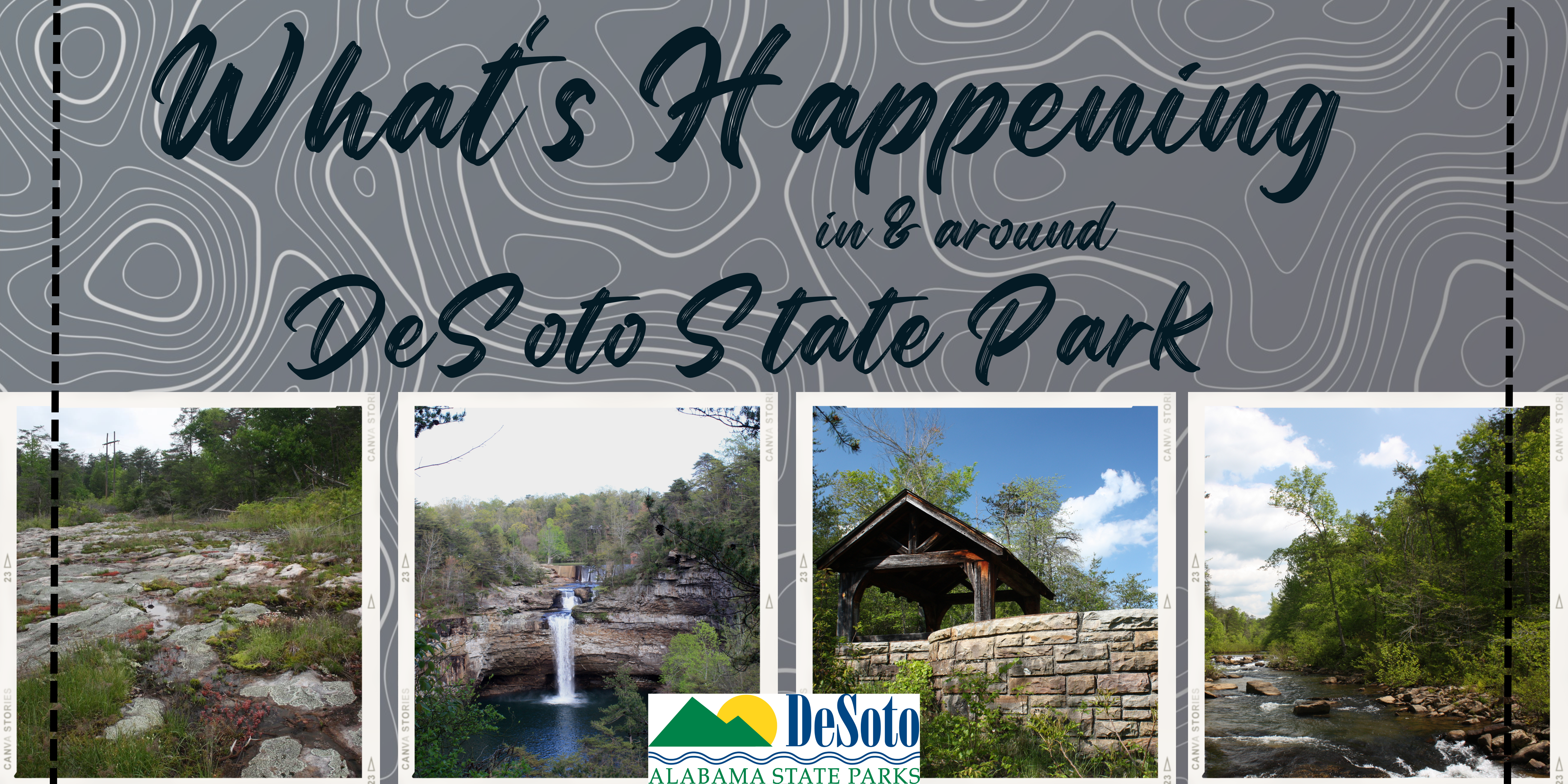 DeSoto State Park and park partners like Little River Canyon National Preserve, Jacksonville State University Field School, Little River Arts Council and more, team up to bring you many fun events throughout the year.
Campfire Talks, Classes, Demonstrations, Guided Interpretive or Fitness Hikes, Tours, Outdoor Adventures, Workshops......topics covering art, science, nature, history, and much more!
Most programs are free, or charge a small supply fee.
DeSoto State Park also adds community events such as classes, festivals, workshops, local craft shows, etc to our calendar so that we can help our guests and visitors make their visit to Lookout Mountain, Alabama even more memorable.
There are 4 ways you can get current info on DeSoto State Park's events:
1. See Alabama State Park's Website, www.Alapark.com//parks/desoto-state-park/park-events
2. See DSP's Facebook Page (You do not have to be a member on Facebook to see page)
3. Master List of Calendar of Events  (Updated 11/18/23 BMH)
4. Subscribe to DSP's Email Event List When you subscribe to the mailing list, you will receive a weekly newsletter on current events and programs in the DeSoto State Park and Little River Canyon area.
Please note that your email will NOT be shared with any other source - this is for our friends interested in Alabama State Park's programs and events only. You can unsubscribe anytime.
And of course, you can always contact us for any information you may need.
Contact Info:
Brittney M. Hughes
Park Naturalist at DeSoto State Park
7104 DeSoto Parkway NE Fort Payne, AL. 35967
Office: 256.997.5025 OR Fax: 256.845.8286
Email 
Check out our FB Photo Gallery 

In addition to DSP's guided hikes, events, & workshops……
DeSoto State Park's Campfire Talk Series 
Campfire Talks are a series of educational & entertaining programs located in the great outdoors. Campfire programs are held many Friday & Saturday evening (May –October) in DeSoto's James L. Wynn Campfire Ring in the Improved Campground. Guest speakers and DSP staff host a number of topics such as history, science, and nature. All programs are open & free to everyone.
Seating is limited, so bring your own comfortable chair if you wish. In case of bad weather, programs are moved inside.(Benefield Interpretive Center or CCC Pavilion)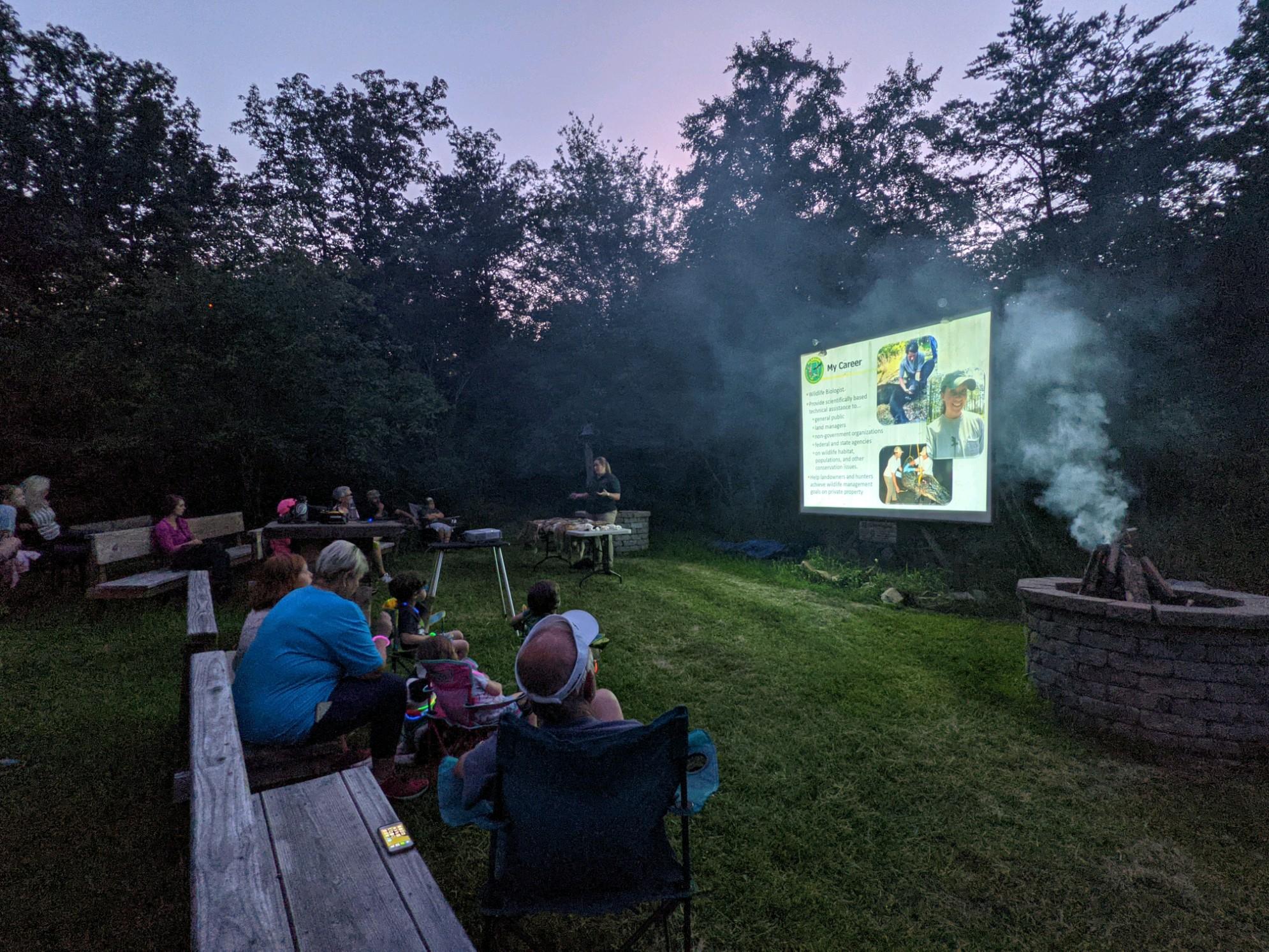 SERIOUS SKILLS SERIES
Hosted by DeSoto State Park.  The Serious Skills series is a variety of classes and workshops that provide opportunities to discover a hidden talent or learn a new skill for personal enrichment. Classes are open to local residents, overnight guests and park visitors.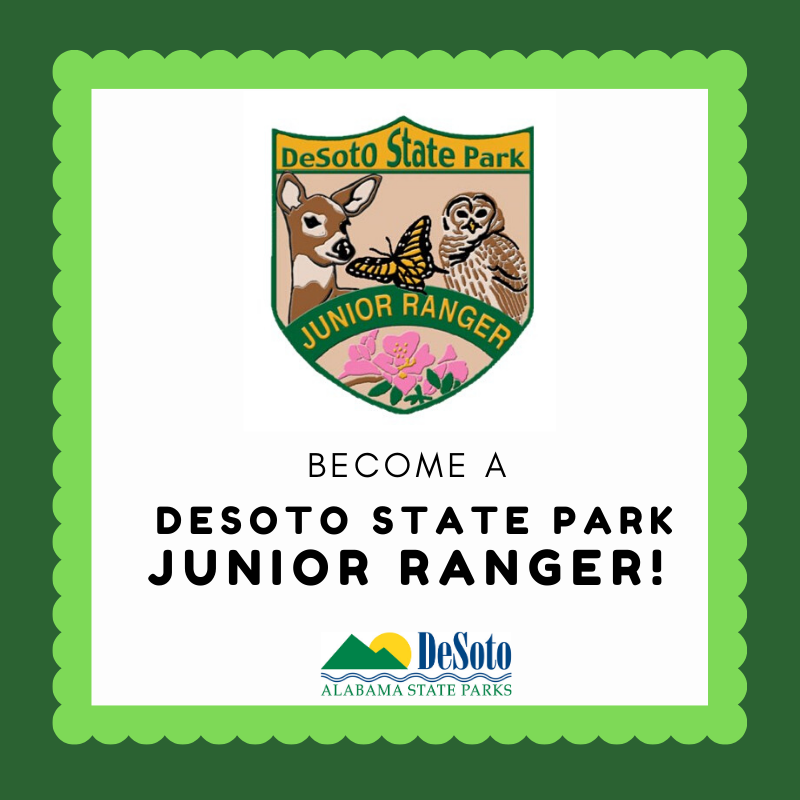 Become a DeSoto State Park Jr. Ranger!
The link below is our Junior Ranger booklet, which can be done in the park  (paper copies are found in the Country Store & Nature Center)
Clues & tips can be found all over the park to help you finish the activities. When you finish meeting all the requirements you will receive your official Jr. Ranger Certificate & patch in the mail. Once you are done: drop off the booklet at the Country Store or Lodge, mail it to us, scan/email to us, whatever works for you!
Sent to: B. M. Hughes, DeSoto State Park 7104 DeSoto Parkway NE
Brittney.Hughes@dcnr.alabama.gov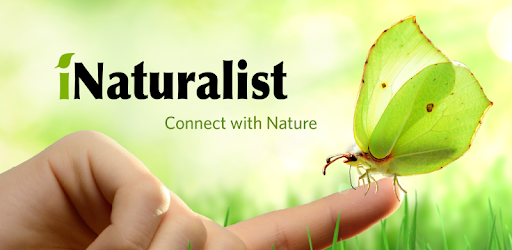 You can use the iNaturalist app to snap a picture of your observations of the natural world and then share them with an online community of nature lovers at iNaturalist.org. You can use this app as a sort of mobile field notebook to help you keep track of the animals and plants you see in your community. Record the things you see as you hike around the countryside, take a walk around your neighborhood, visit a city park, or in your own backyard. Then, you can get help identifying the things you have photographed by syncing them with the iNaturalist online community.
Be sure to find local projects to add to while in Alabama State Parks.....help us with your observations of things seen in the parks!
Volunteering Opportunity: We need and welcome volunteers to assist our staff with nature hikes, campfire programs, help prepare interpretive trail guides, publications, interpretive signs, exhibits and Junior Ranger programs. Our volunteers have a great time and provide critical assistance during interpretive programs.