Early Spring Hike
Event Dates:
April 4, 2020, 10:00 am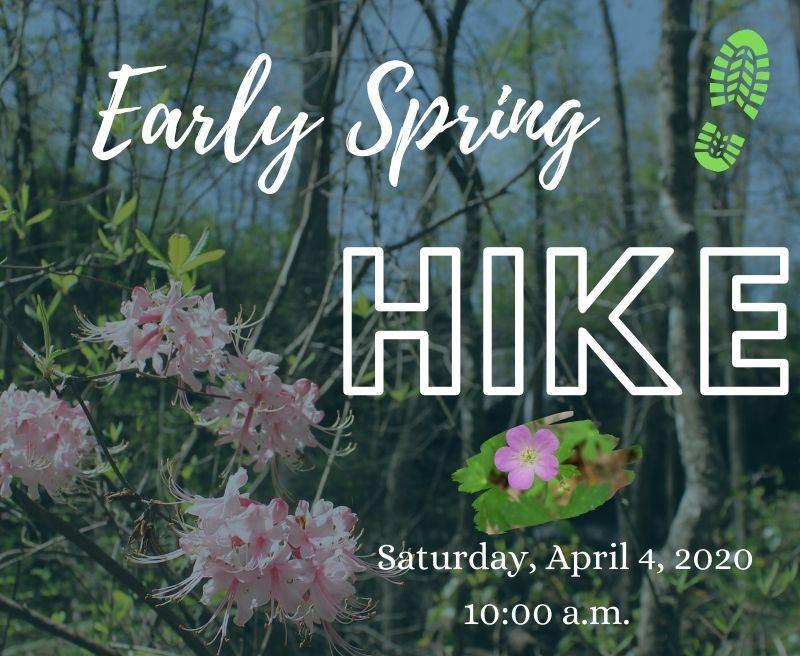 Events In & Around DeSoto State Park: www.alapark.com/parks/desoto-state-park/desoto-events
Early Spring Hike in DeSoto State Park
One of the most beautiful times of the year at DeSoto State Park! Join DSP Staff on a moderate meandering hike along the Little River trail to see what species of plants is starting to grow and bloom after a long winter season. We will learn some natural history of the plants, and some medicinal and historical uses as well.
Wonderful views of the West Fork of Little River, Indian Falls, and Lodge Falls along the route. Will stop and eat at the Mountain Inn Restaurant in the park to eat lunch, then head back towards the Country Store. Approx. 2 miles round trip, moderate along rocky terrain.
Date: April 4, 2020
Time: 10:00 a.m.
Where:  DeSoto State Park, Fort Payne, Alabama. Meet at the Nature Center (Next to DeSoto's Country Store)
Fee: Free and open to everyone. No pre-registration required. For details, contact Brittney Hughes at (Brittney.Hughes@dcnr.alabama.gov)
Things to bring: Plenty of water and/or sports drink, snacks/lunch, hiking poles/staff (optional), sturdy shoes (open toe shoes are not recommended)
WEATHER: Please be sure to dress appropriately according to seasonal temperatures/weather.  As with all outdoor events, if it is stormy or very poor trail conditions, we may have to cancel. If the weather is questionable, please call the park before you leave home to check if the hike is still on (256.845.0051)
Please note: Hike conditions will be posted the day before the hike on DeSoto's Facebook page
Directions to Desoto State Park:
Using a GPS or Phone to navigate to Desoto State Park can be unreliable. Please see  www.alapark.com/DSP-Plan-Your-Trip    for a print-out PDF file of directions to DSP.