Wings Over lake Guntersville
Event Dates:
October 15, 2022, 11:00 am
October 15, 2022, 12:00 pm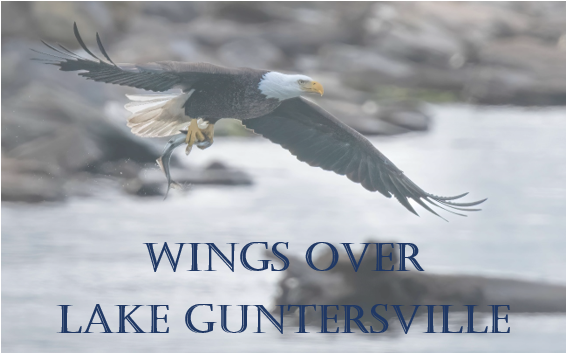 Sponsored by The Audubon Society! 
Birds are one of the most intriguing creatures on planet Earth - one big reason being that they can FLY! Come learn about the anatomy of these interesting animals and view their unique skulls and wing bones up close. You will discover how birds fly, how they have evolved to catch prey, and even get to see some of their eggs!
Location: Outdoor Classroom located in the campground
Date: October 15th, 2022
Time: 11:00 AM to 12:00 PM
Cost: $2 per person or free to guests staying overnight at the park 
For more information, please contact: indya.guthrie@dcnr.alabama.gov