Improved Campground
The campground features 23 campsites with 13 of those being sewer hook-up sites, 4 of those being pull-through sites and 10 of those providing water and electricity. Each of these sites features a 16' x 60' concrete camper pad, picnic table, firepit and grill. There are also 11 primitive campsites located within the interior of the campground and more planned for the future. The campground is conveniently located to the new ORV trail. Back country sites are also planned for the future. A bathhouse, separate ADA bathhouse and dump station are provided. Other campground amenities include:
One ADA  accessible campsite (no sewer hook-up)
High speed WiFi within the main campground
Pavilion rental in common area 
* If utilizing the ORV trail as a camper there is an additional $5 access fee per stay.
HOW TO MAKE CAMPING RESERVATIONS:
Reservations are taken within the park office (256-659-6288) during normal business hours or online here (primitive camping must be made by calling the park office). 
Reservations must be secured with payment for the total stay, plus taxes, and will be charged when reservations are made.
All charges are payable by cash or credit (Visa, MasterCard, Discover, and American Express), no checks.
Cancellations must be made 72 hours prior to arrival for deposit refund. Not applicable on group or convention reservations.
Two (2) night minimum during season (March 1 - October 31). Three (3) night minimum is required for Memorial Day, 4th July, Labor Day, and Thanksgiving.

Minimum age to rent a site is 18.  A responsible adult must check in and occupy the site during the entire reservation. 

After hours check ins can occupy an empty site and register the following day at the park office by 10 am.
Specific campsite & types are first come first serve. 

BP-1 through BP-9 and BP20 through BP23 are the only sewer sites.

18 sites have 16X60 concrete slabs, 25-30-50amp, and water. 4 sites are pull through. 1 site is more private on gravel no grill.

One extra tent is allowed on a site only for children under the age of 18 yrs. There will be an additional charge of $5.00 per night plus tax for the 2nd tent.
Limit of 8 persons per site - 2 ORV's and trailer

Help us to better serve you by having the following ready upon your arrival: the make of your vehicle, and your tag number and if you will be utilizing the ORV trail. 

Text Bucks to 888777 for real time updates on weather/flooding conditions.

Enable your WI-FI calling before arriving to utilize phone service on our WIFI
Day Use Hiking/Walking Trail Pass
Day Use Access      $5.00 per car 
Day and Annual ORV Pass
Day Use Access     $10.00 per ORV operator. Campers must pay $5 per operator per stay.
*Annual Pass          $100.00
*Family Pass           $150.00
*$35.00 applied to our Dirt Pass Trail Crew program. This money goes directly to fund this new program that includes: organized trail work days, a full-time trail crew, professional trail support to volunteer groups, surveying the needs of trail users, new trail building equipment and overall trail improvement.
Pavilion Rental
1/2 Day                 $50.00
Full Day                $100.00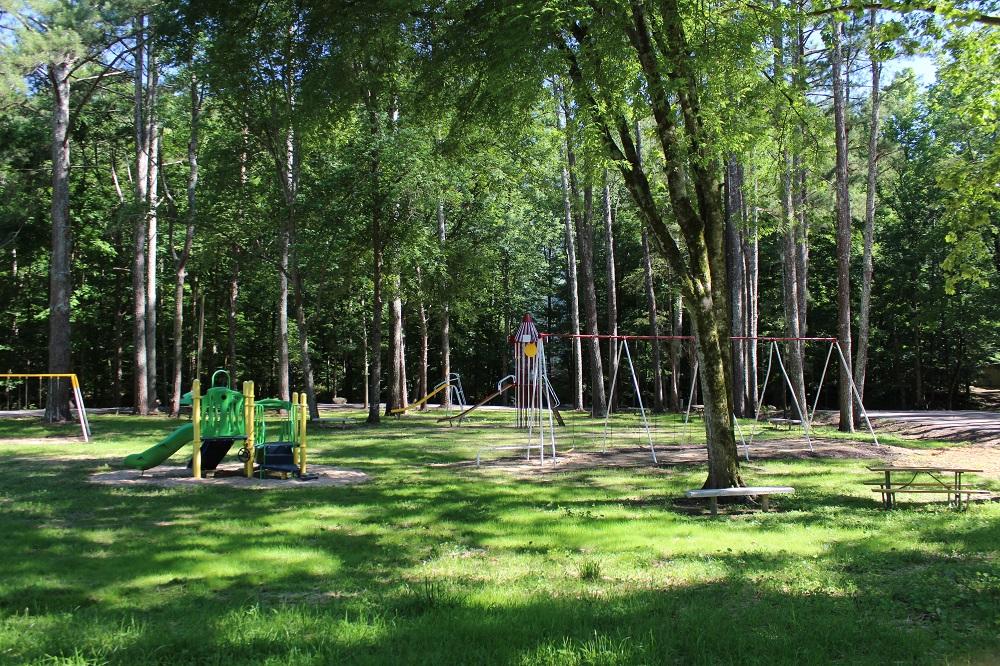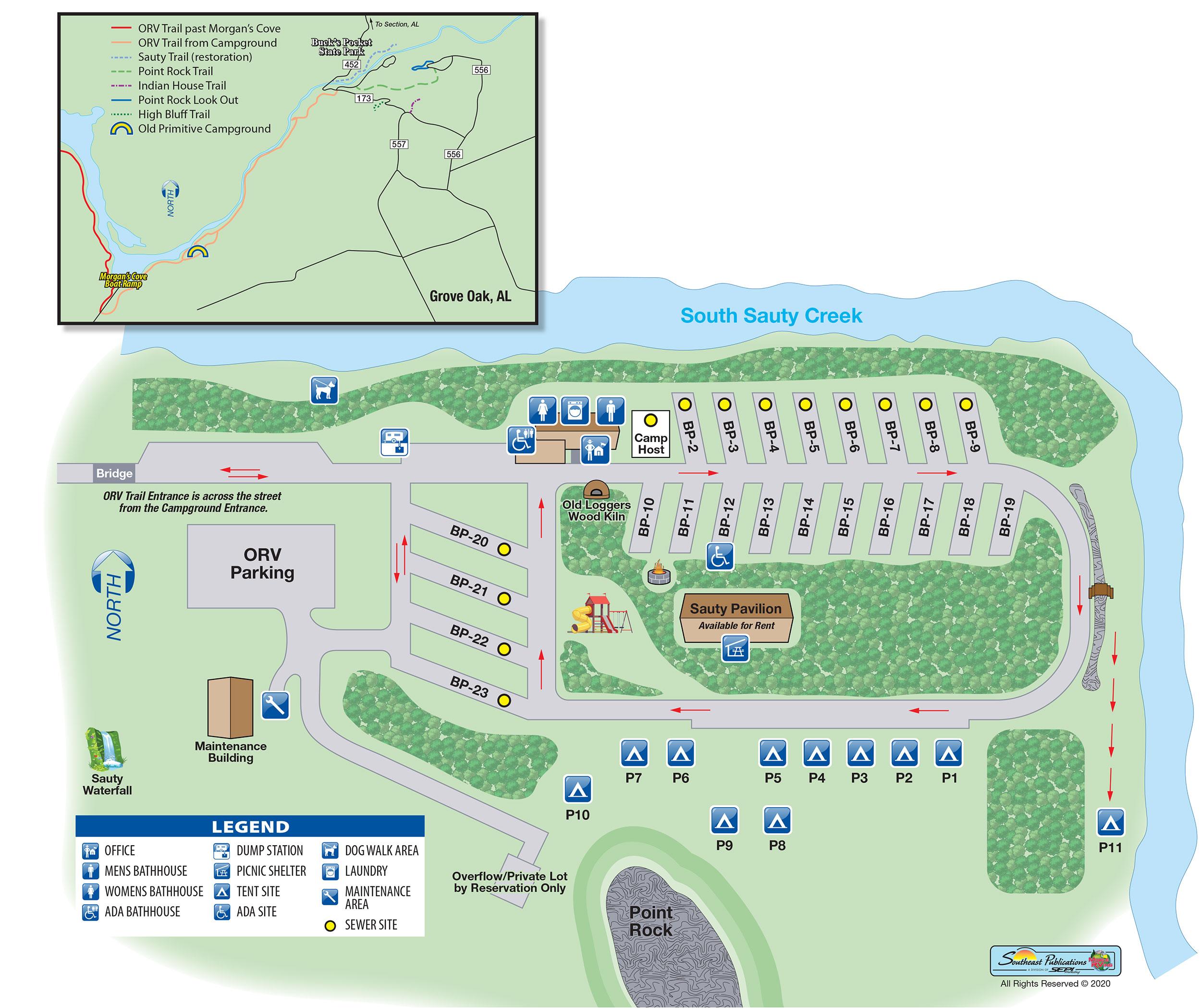 To access the campground in a RV from the Dekalb County. side, please note that there is a sharp grade and a couple of s-curves on County access road into Buck's Pocket. Please be cautious.