Tour of Cemeteries
Event Dates:
October 21, 2023, 2:00 pm
October 21, 2023, 6:00 pm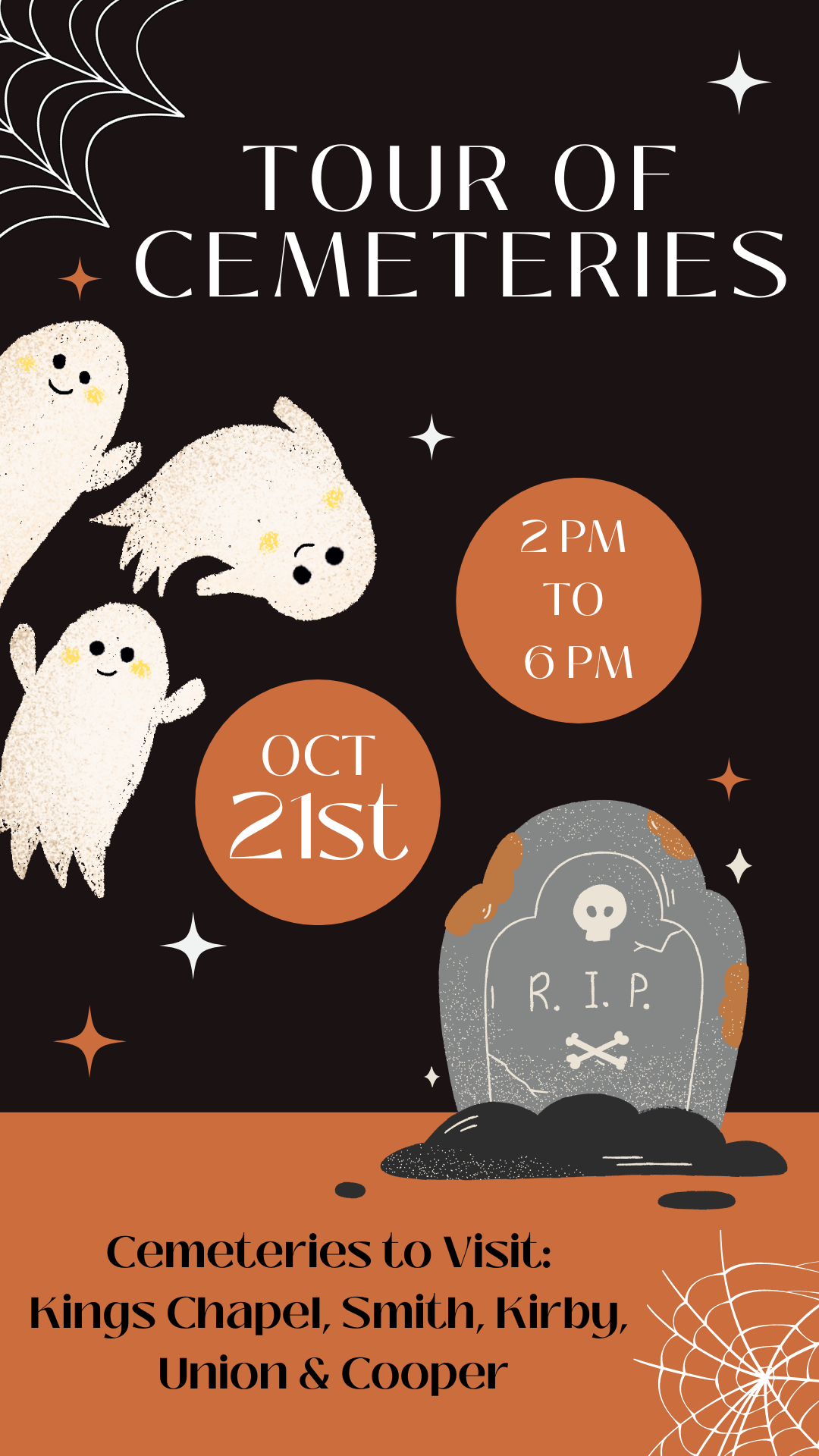 Lake Guntersville State Park is home to 3 family cemeteries and has many more that surround it. Join our Park Ranger on a guided tour of 5 cemeteries and learn all about the fascinating history, the families that are buried there, and some spooky stories! 
Cemeteries to Visit: Kings Chapel, Smith, Kirby, Union & Cooper. 
For this tour you will drive your own car and follow the park ranger to each cemetery, there is only one that you will have to walk roughly a tenth of a mile to get to once you have parked. Please make sure that you are dressed appropriately to walk through the woods and are weather aware. 
Date: October 21st, 2023
Time: 2:00 PM to 6:00 PM
Location: Meet in the Lodge Lobby 
For more information, please email: indya.guthrie@dcnr.alabama.gov