Campfire Talk: Birds of AL
Event Dates:
October 21, 2023, 7:00 pm
October 21, 2023, 8:00 pm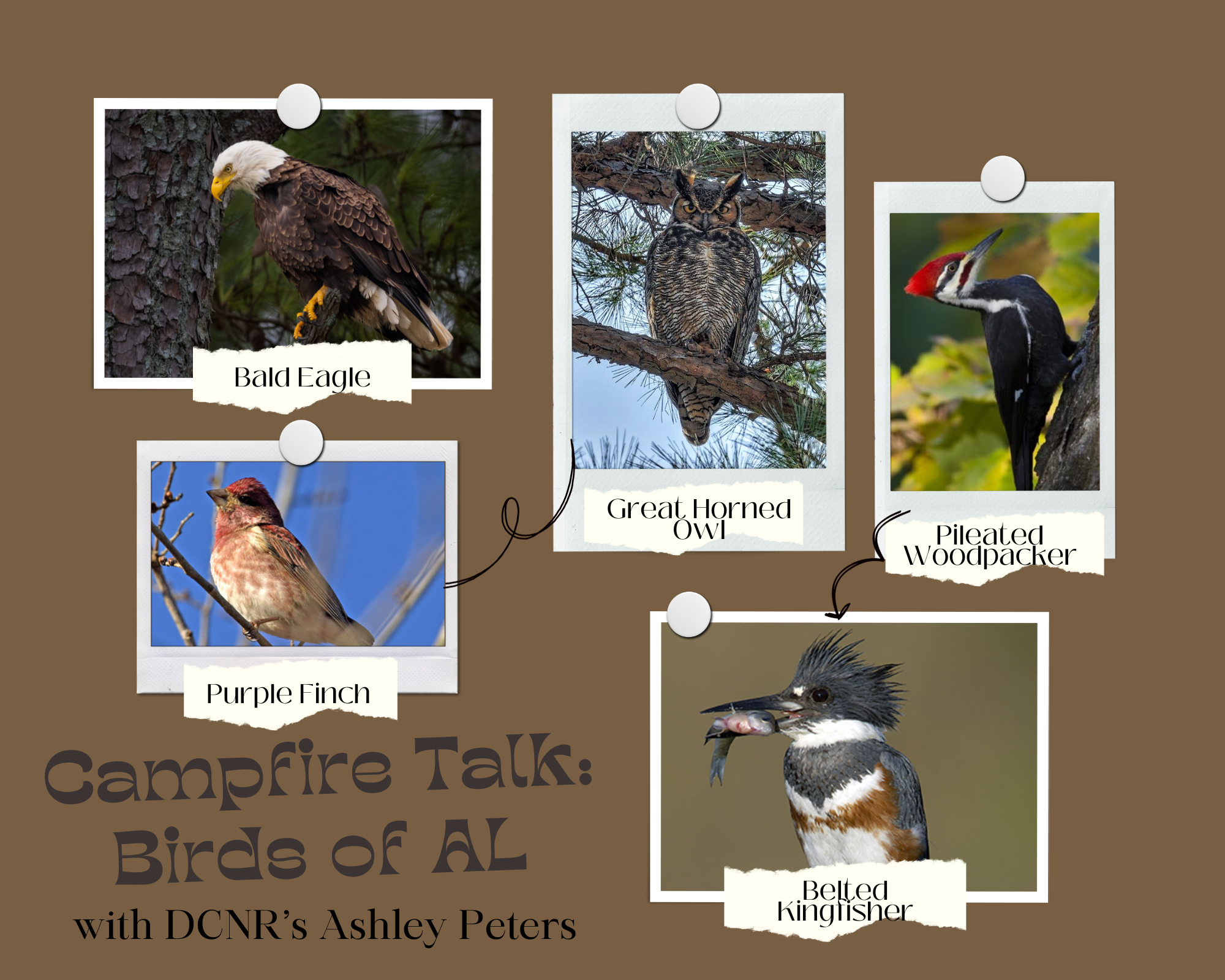 Over 400 species of birds are known to occur in Alabama. Of these, 186 species have been reported from Lake Guntersville State Park, which is stop 34 on the North Alabama Birding Trail. We will take a look at some of the resident species and some of the migrants that are moving into the area as they end their Fall migration. Join DCNR's Ashley Peters, an avid birder, to learn all about what species you can see at the park now and over the coming months. 
Campfire talks are held at our outdoor classroom located in the campground. There is bench seating available, but you are welcome to bring a fold out chair if you would like to be more comfortable!
Location: Outdoor Classroom located in the Campground
Date: October 21st, 2023
Time: 7:00 PM to 8:00 PM
Cost: Free to guests staying overnight at the park, $2 per car to enter the campground
For more information, please contact: indya.guthrie@dcnr.alabama.gov