'Creek Kids' Watershed Workshop
Event Dates:
July 22, 2023, 10:00 am
July 22, 2023, 3:00 pm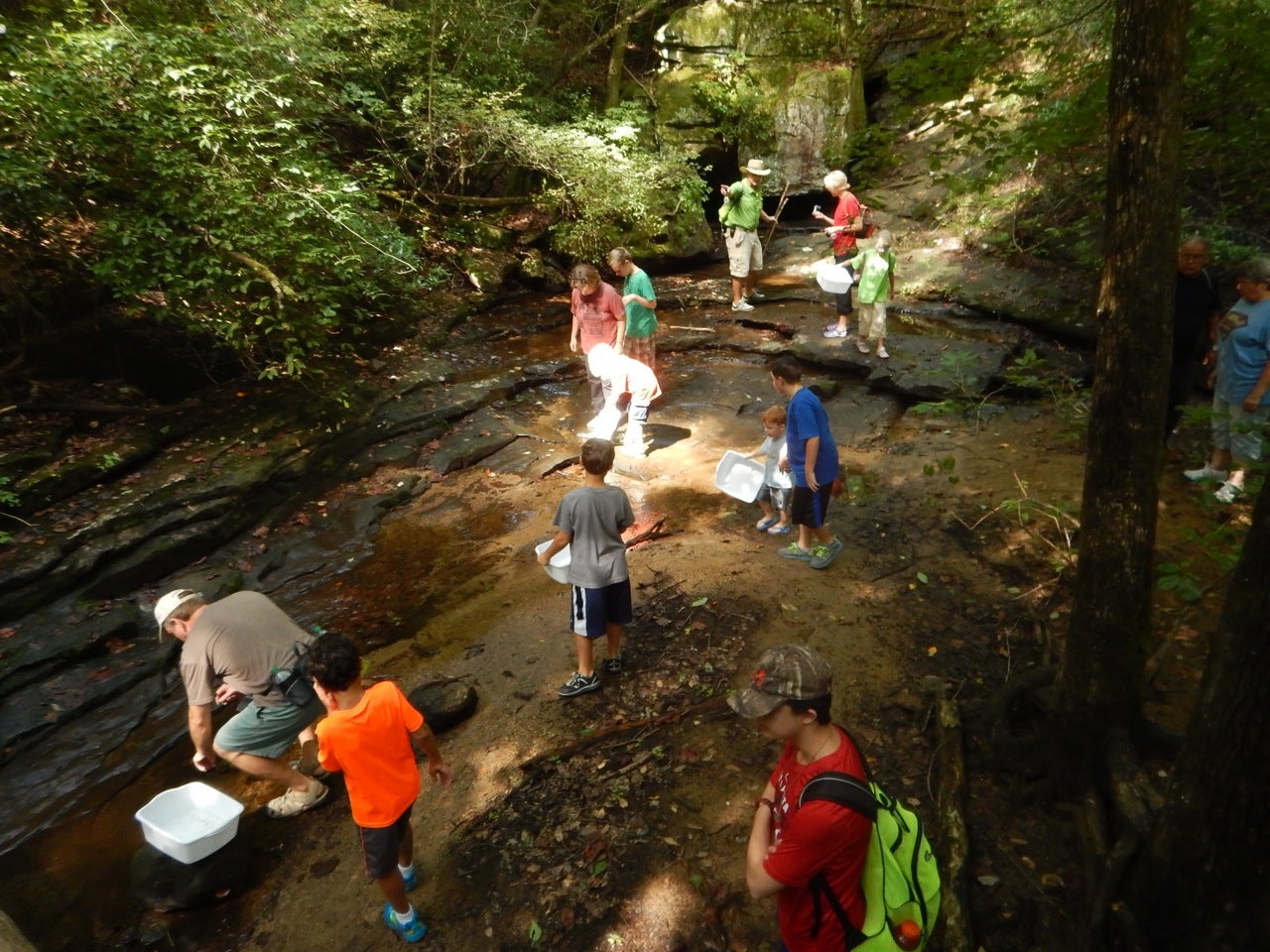 Events In & Around DeSoto State Park: www.alapark.com/parks/desoto-state-park/desoto-event
'Creek Kids' Watershed Workshop
Learning about our water….not just for kids!
Hosted by DeSoto State Park
Experience a view of Little River's watershed and how it connects to the rest of Alabama and our oceans. Many species of fish and aquatic invertebrates, including some types of crayfish, mussels, and snails, live only in Alabama. Participants of all ages will have a good chance of observing some species only found in certain Alabama streams & rivers; they will learn about the impacts of dams on waterways, & learn how pollution moves through aquatic environments.
We will take a short walk to Laurel Creek & the West Fork of Little River for a dip to a view native fish & invertebrates such as crayfish, mussels, and snails up close. A VERY fun way to explore and cool down at the same time!
This fun workshop is based on the 'Creek Kids' program, a partnership between the Alabama Department of Conservation and Natural Resources (ADCNR) Wildlife and Freshwater Fisheries Division (WFF) and Tannehill Ironworks Historical State Park.
Date: Saturday, July 22, 2023
Time: 10:00-3:00 p.m.
Where: DeSoto State Park-Fort Payne, Alabama. Meet at the DeSoto State Park Nature Center on County Road 89. Participants should bring a lunch/snacks/water, clothes & footwear suitable for the river.
Fee: Free & open to everyone, kids to adults (we welcome all ages, with or without kids!). Pre-registration is required, required by no later than July 19th. Please email Brittney.Hughes@dcnr.alabama.gov or pre-register here: https://forms.office.com/g/yDf6UVrByV