Follow Your Art!
Event Dates:
September 4, 2021, 10:00 am
September 4, 2021, 3:00 pm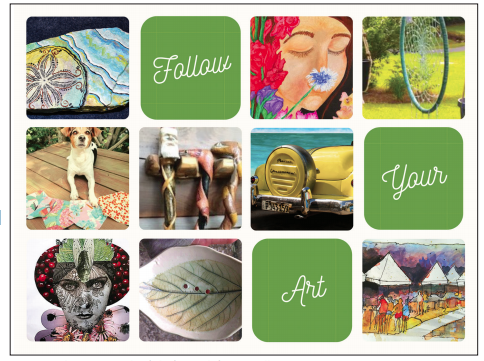 Events In & Around DeSoto State Park
Follow Your Art!
Mentone, Alabama
Sponsored by Little River Arts Council and the Mentone Educational Resources Foundation
Follow Your Art will feature between 20 and 30 local artists and the return of last year's popular sidewalk chalk art contest. Bring the whole family for an uplifting celebration of summer fun with music, art demonstrations, and a visit from the Little Something Extra Ice Cream truck, a remarkable business out of Dawson, AL, whose CEO is Hunter Norwood, a young man with Down syndrome.
The track itself is a destination, since its makeover last year with funds from the Community Foundation of Northeast Alabama's Big Idea Grant. Visitors can browse the track's hand-painted picket fence, play on the chimes and other musical installations on the grounds, rest on the colorful Buddy Benches, and enjoy Lydia Randolph's murals on the storage shed.
Date: Saturday, September 4, 2021
Time: 10:00 a.m.-3:00 p.m. (CST)
Where: MERF's Pathway to Community Walking Track in Mentone, AL (within 10 miles of DeSoto State Park)
More Info: www.littleriverartscouncil.org/followyourart info@littleriverartscouncil.org.