The Wonders of Carnivorous Plants in the Southeast
Event Dates:
July 9, 2022, 8:00 pm
July 9, 2022, 9:00 pm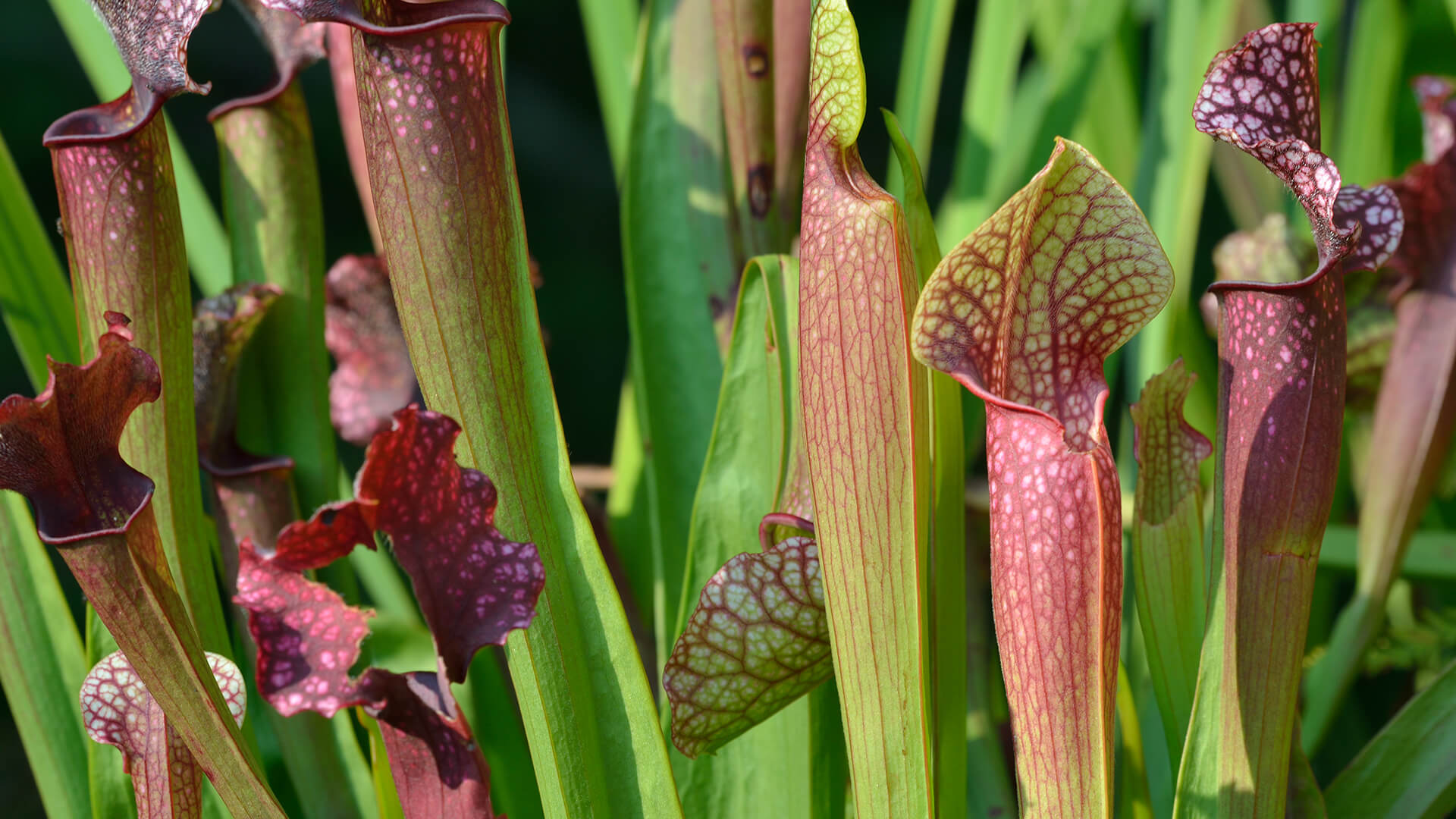 Events In & Around DeSoto State Park: www.alapark.com/parks/desoto-state-park/desoto-events
Campfire Talk: The Wonders of Carnivorous Plants in the Southeast
Join us for a fun campfire talk in the Great Outdoors! Campfire Talks are a series of educational & entertaining programs located outside in DeSoto State Park. Campfire programs are held many Friday & Saturday evening (June –October) in our large campfire ring inside the improved campground. Talks are for all ages, & open to everyone!
Chances are, you've heard of Venus' Flytraps, but how about vibrantly colorful pitcher plants, sticky tentacle-covered sundews, or those that could even be called "living flypaper"? Alabama and the broader Southeastern USA is a global hotspot for carnivorous plants, many found nowhere else in the world. Join guest Naturalist Noah Yawn for an exciting tour of what might be the most iconic and captivating group of plants: the kind that eats bugs. See examples of different types of plants & even dissect some to see what type of bugs they eat.
Seating is limited, so bring your own comfortable camp chair if you wish.
Date: Saturday, July 9, 2022
Time: 8:00 pm
Where: DeSoto State Park-Fort Payne, Alabama. Campfire Ring in the Improved Campground (In case of inclement weather will be located in the CCC Pavilion in picnic area)
Fee: Free & open to everyone, no pre-registration required. For any details about the talk, email Brittney.Hughes@dcnr.alabama.gov