Kids Day at the Lake!
Event Dates:
September 9, 2023, 9:00 am
September 9, 2023, 3:00 pm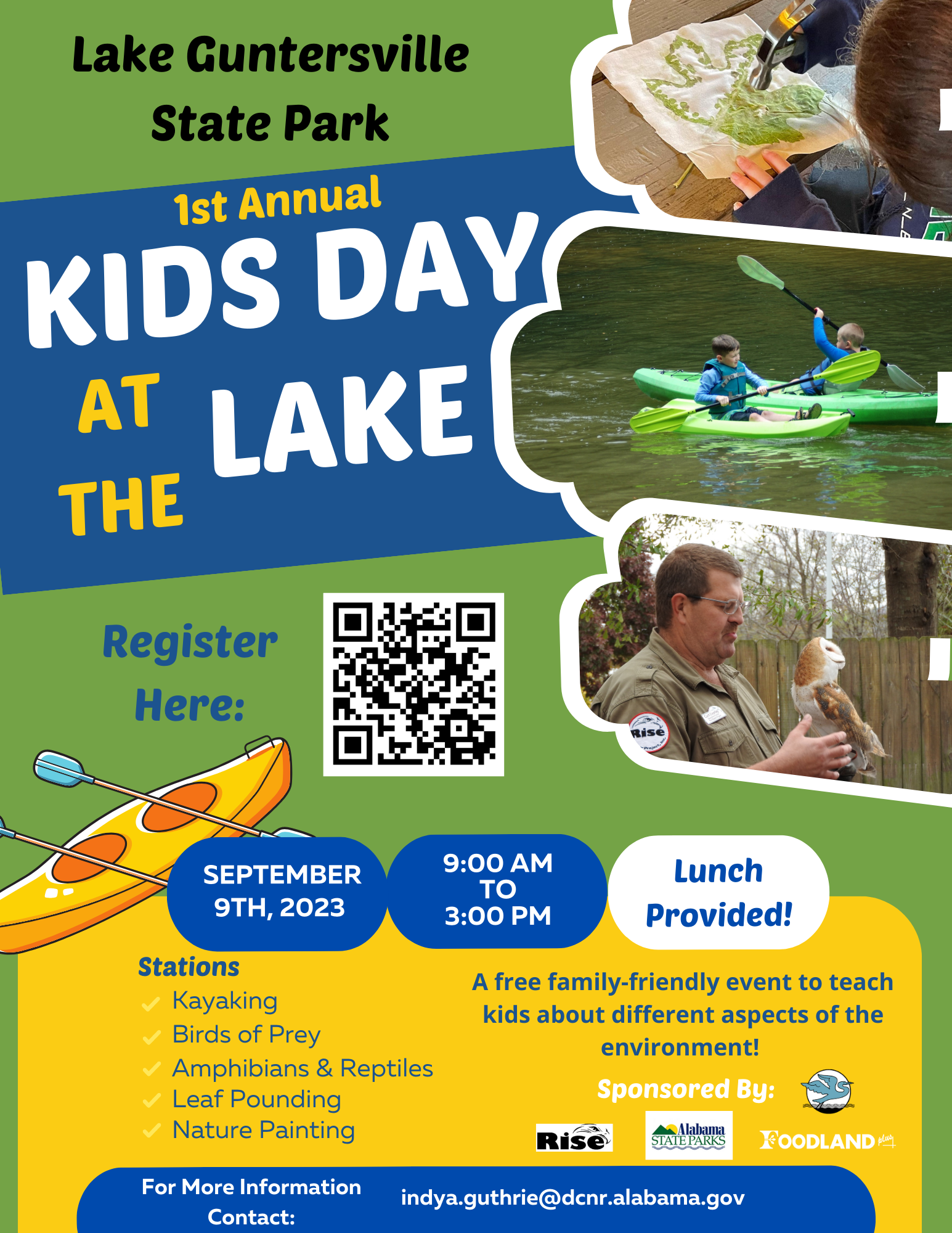 Lake Guntersville State Park's 1st Annual Kids Day at the Lake!
If you are unable to register through the link, please email indya.guthrie@dcnr.alabama.gov and I will get you added to the registration list! 
We welcome you to join our park and volunteer staff for a fun education filled day at the park!
Each child will rotate between stations learning all about environmental topics and be giving an opportunity to kayak in the lake!
All children must be accompanied by an adult at all times!
We will have specialists here teaching about:
Kayaking
Birds of Prey
Amphibians & Reptiles
Leaf Pounding
Nature Painting
Lunch will be provided & Registration is REQUIRED!
Please register HERE.
We will need 5 parents to be groups leaders – just making sure kids go where they are supposed to! If you have any interest in this, please mark it on your registration form.
Schedule:
9:00 AM – Arrival & Registration
9:30 AM – Introduction
9:35 AM – First Station 
10:15 AM – Second Station
10:55 AM – Third Station
11:45 AM – Lunch
1:00 PM – Fourth Station
1:40 PM – Fifth Station
2:30 PM – Closing Ceremonies
For more information, please contact: indya.guthrie@dcnr.alabama.gov