Shoreline Seining
Event Dates:
June 17, 2023, 12:00 pm
June 17, 2023, 1:00 pm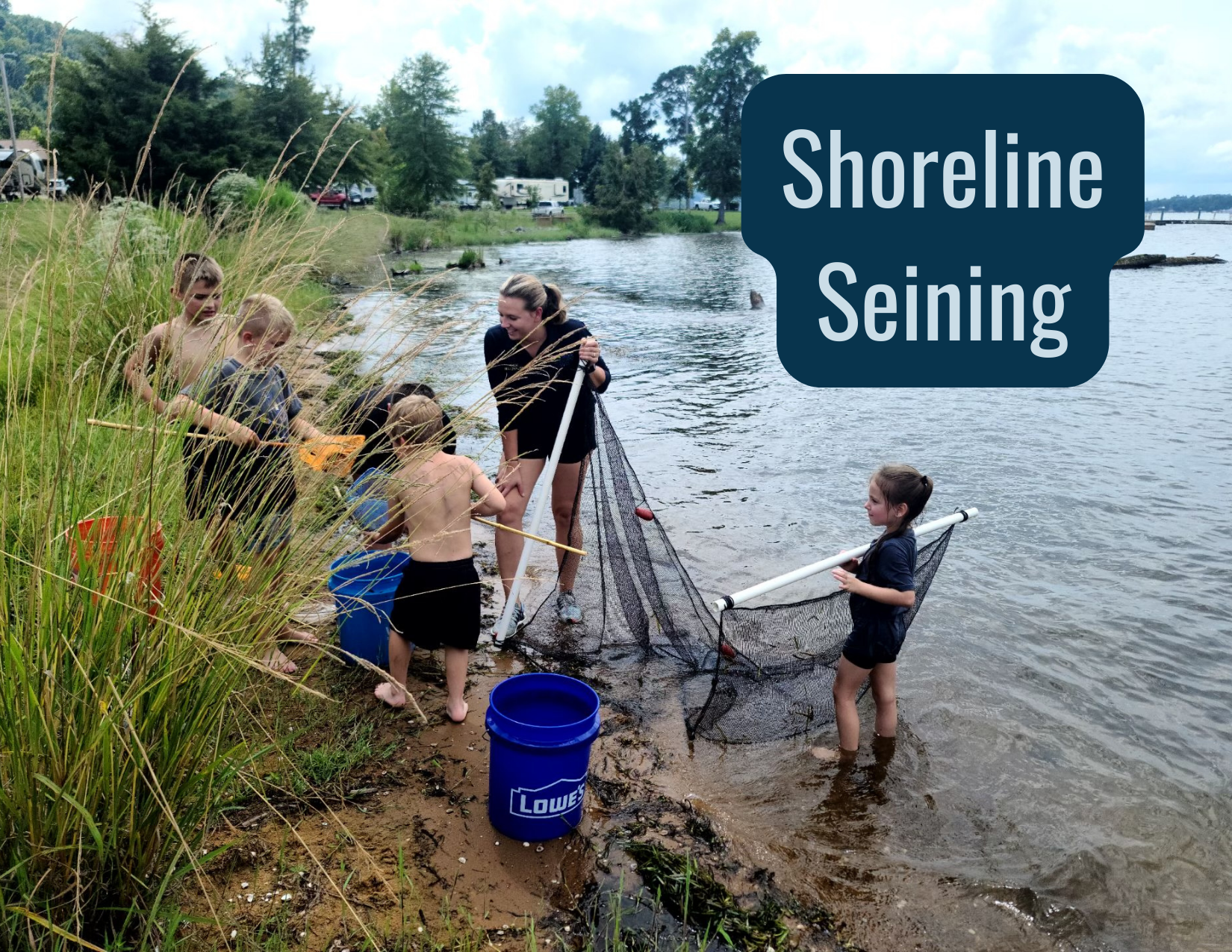 With over 90 species of fish living in Lake Guntersville's Watershed, there is lots to catch out there! We will spend some time using nets to catch several of these fish species and identify them before releasing them back into the shallow waters. You will also have the opportunity to catch some crawfish and have an up-close look at these fascinating creatures!
Water shoes are recommended - there are lots of rocks and shells on the bottom of the lake! 
Location: Meet at the Lakeside Pavilion located in the Campground
Date: June 17th, 2023
Time: 12:00 PM to 1:00 PM 
Cost: Free to overnight guests staying at the park or $2 per car to enter the campground
For more information, please contact: indya.guthrie@dcnr.alabama.gov