New Hiking Trail Opens at Blue Springs State Park on April 27
Thursday, May 3, 2018 - 15:08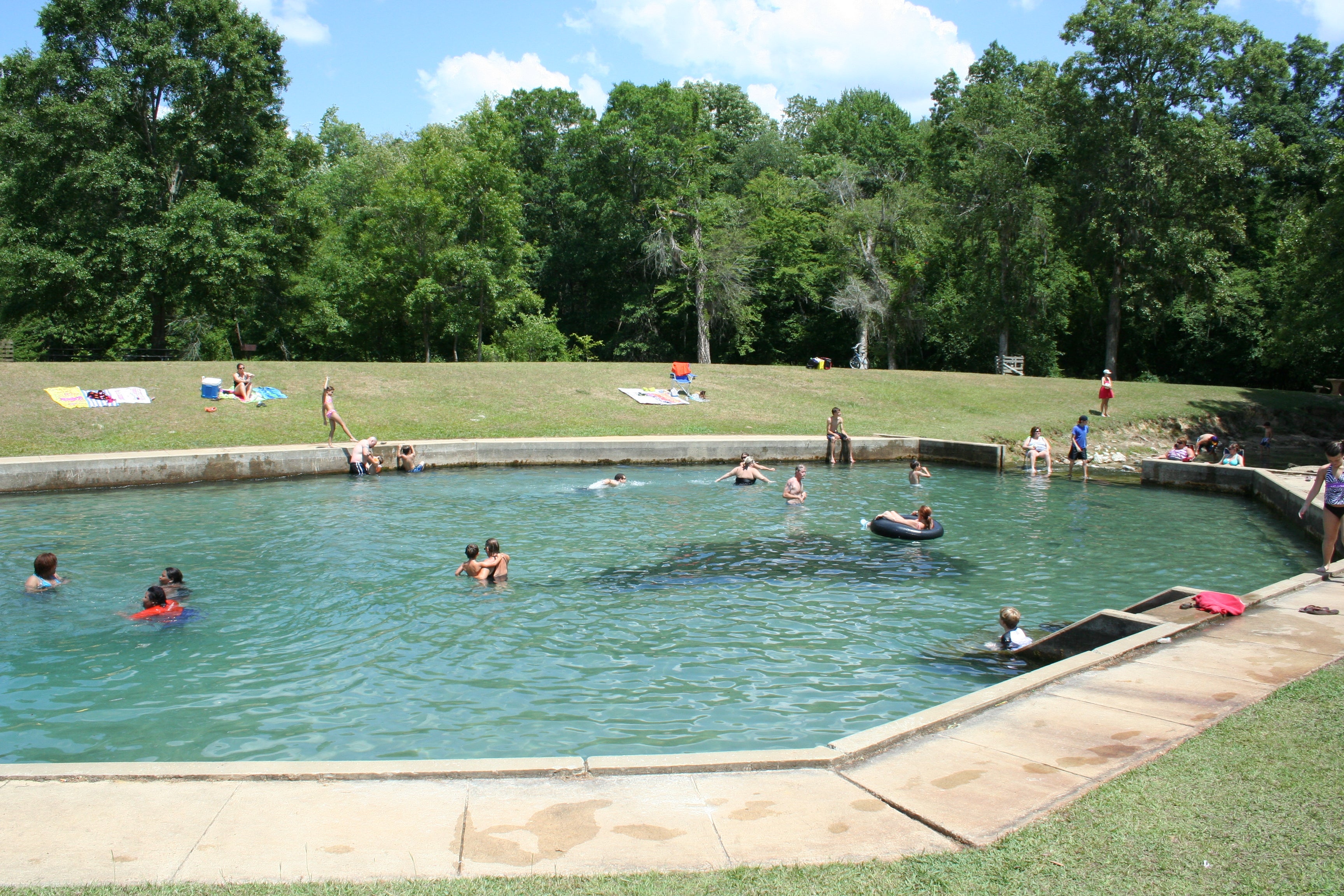 Public and Media invited to Ribbon Cutting at 10 a.m.
Blue Springs State Park in Clio, Ala., will host a ribbon cutting ceremony to officially open its first hiking trail on April 27, 2018. The public and media are invited to take part in a guided hike with Conservation Commissioner Chris Blankenship after the ceremony. The event begins at 10 a.m.
The 2.1-mile Magnolia Trail, along with two .3-mile connector trails, offers an easy to slightly moderate hike through southeast Alabama forest and features scenic views of the west fork of the Choctawhatchee River. The trailhead is located in the park with the bulk of the trail winding through the adjacent Forever Wild Blue Springs State Park Addition.
The 100-acre Blue Springs addition was acquired by the Forever Wild Land Trust in 2013 to provide the state park with an opportunity to create a trail system. The tract features upland pine forest, wooded slopes, and small stream floodplain.
Since the opening of the first state parks in Alabama, trails have been a fundamental part of the park system's mission to provide and maintain outdoor recreational opportunities.
"Trail use improves quality of life and serves as a gateway activity to the outdoors," said Greg Lein, Alabama State Parks Director. "With the help of the Forever Wild Land Trust and our other partners, we are honored to offer this addition to our trail system."
The Magnolia Trail was created through a partnership between the Forever Wild Land Trust, Alabama State Parks, and the Friends of Blue Springs State Park.
"Through such partnerships, State Parks and the Forever Wild Land Trust continue to expand the number of outdoor recreation areas available to the public," said Commissioner Blankenship. "Increased outdoor access not only benefits the health and well-being of Alabamians, it also has the potential for positive impacts on the local economies where those public lands are located."
Blue Springs State Park is located at 2595 Alabama Highway 10, Clio, Ala., 36017. For more information about the park, visit www.alapark.com/blue-springs-state-park.
Learn more about the Forever Wild Land Trust, its mission, funding, and the many outdoor recreational opportunities it provides at www.alabamaforeverwild.com.
To learn more about the Alabama State Parks trail system, visit www.alapark.com/Trails.
The Alabama State Parks Division relies on visitor fees and the support of other partners like local communities to fund the majority of their operations. To learn more about Alabama State Parks, visit www.alapark.com.
###