Swimming
Swimming Pool
DeSoto's Olympic-size pool is fun for the whole family complete with a diving board and ADA-lift. The pool is located close to DeSoto State Park's picnic area and within 1/2 mile of the Country Store & Information Center. Changing rooms are located at the pool. The pool has lounge chairs & a small deck with tables located near the pool.
**Attention: The Pool is now CLOSED for the season, will open Memorial Day Weekend***
General Information
Pool Hours: 11:00 to 6:00
Open Saturday & Sunday
$4 per swimmer-cash or cards 
Individual and Family Season Pool Passes Available 
Free swimming 5:00 PM-6:00 PM
Complementary Access for Lodge & Improved Campground Guests
Lifeguards on duty
No refunds or rainchecks
Pool may close due to bad weather, mechanical problems, or minimum occupancy.
Children under 14 years old must be accompanied by an adult
The last day the pool will be open is Monday, September 2, 2019
Season Pool Passes
Individual Pools Pass - $88
Family Pool Pass - $198 for up to six family members
Call 256-845-0051 or download application here
 
After-Hours Pool Party
Base Rate: $137.50
Party hours are 6:30 PM - 9:00 PM
One lifeguard is provided--Up to 25 people
Additional lifeguards are $27.50 each 
To reserve your party call 256.845.0051
Swimming the West Fork of Little River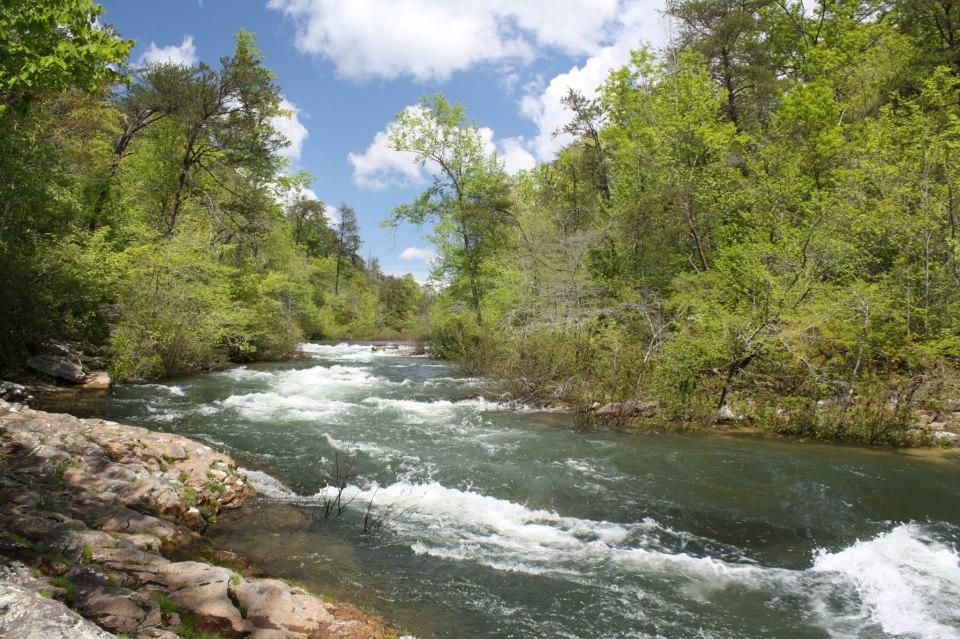 Swimming & Wading is allowed in the West Fork of Little River, which runs through DeSoto State Park. Accessed by the yellow trail in DeSoto State Park (DeSoto Scout Trail)-Water Level varies. No Lifeguard--swim at your own risk. 
Swimming at DeSoto Falls
There is also a swimming area located above A. A. Miller Dam, in the West Fork of Little River (above DeSoto Falls near Mentone, Alabama) The DeSoto Falls Picnic Area is located 7 miles from the main park area. No lifeguard--swim at your own risk. Kayak Rentals are also available in this area at the Miller's Bend Paddle Shack.