Spookapalooza Spooktacular Campsite Contest
Event Dates:
October 24, 2022, 8:00 am
October 29, 2022, 9:00 pm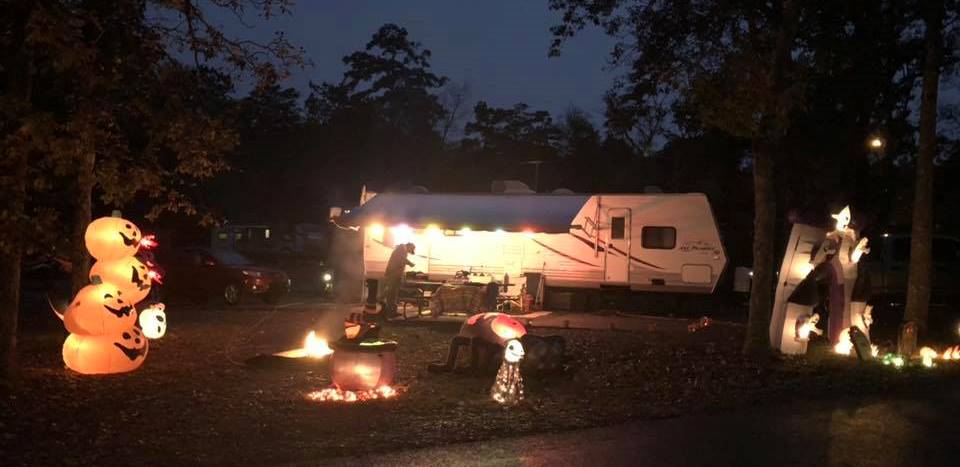 Events In & Around DeSoto State Park: www.alapark.com/parks/desoto-state-park/desoto-events
Spookapalooza Spooktacular Campsite Contest 2022
Campers in DeSoto State Park have been decorating their campsites with Halloween decorations for years……this year, there will be a campsite decorating contest! Decorate your site with the most original and creative Halloween décor you can find … you might win a prize! The best decorated sites will win great prizes like free camping and more-there will be a 1st, 2nd, & 3rd place winner, as well as Most Creative to boost that competitive spark!
Winners will be announced on Sunday, October 30th via DeSoto's Facebook/Instagram(#desotostatepark) Winners will be contacted via email or phone
Regulations: We ask that decor remains on the individual sites and does not bleed over into others sites, roadways, trails, etc. Décor must be completely removed from site at camper checkout-PLEASE no glitter/confetti, paint, toilet paper or other materials that cause damage to the park. Please help us observe Leave No Trace in the park where we can, especially with picking up litter.
Date: Halloween Weekend 2022
Where: DeSoto State Park in Fort Payne, Alabama. Improved Campground
Email Brittney.Hughes@dcnr.alabama.gov for any details.
2021 Campsite Contest Winners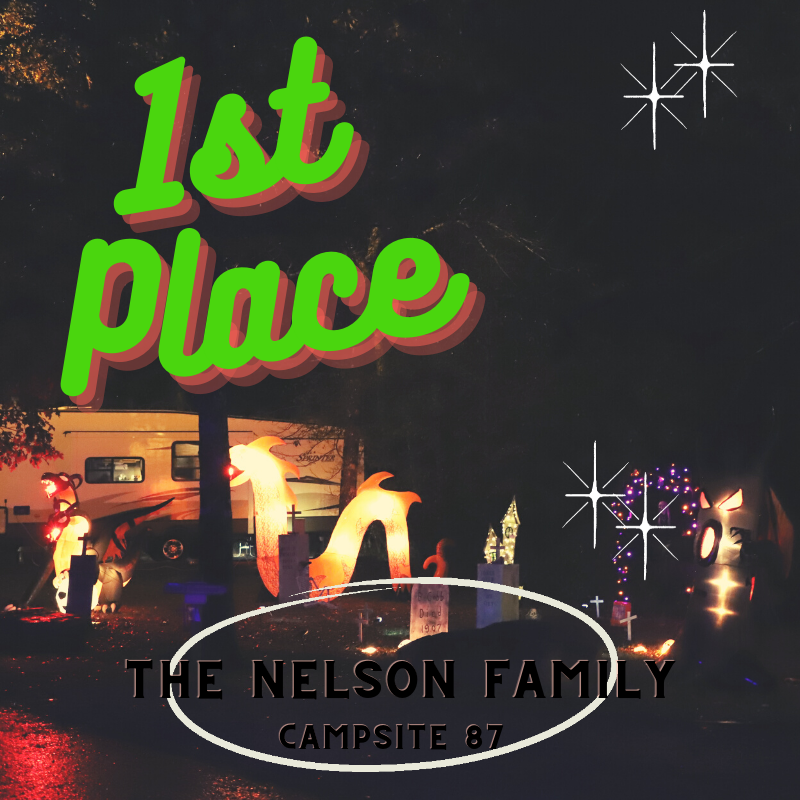 Site 87  1st Place Alison Nelson Vance, AL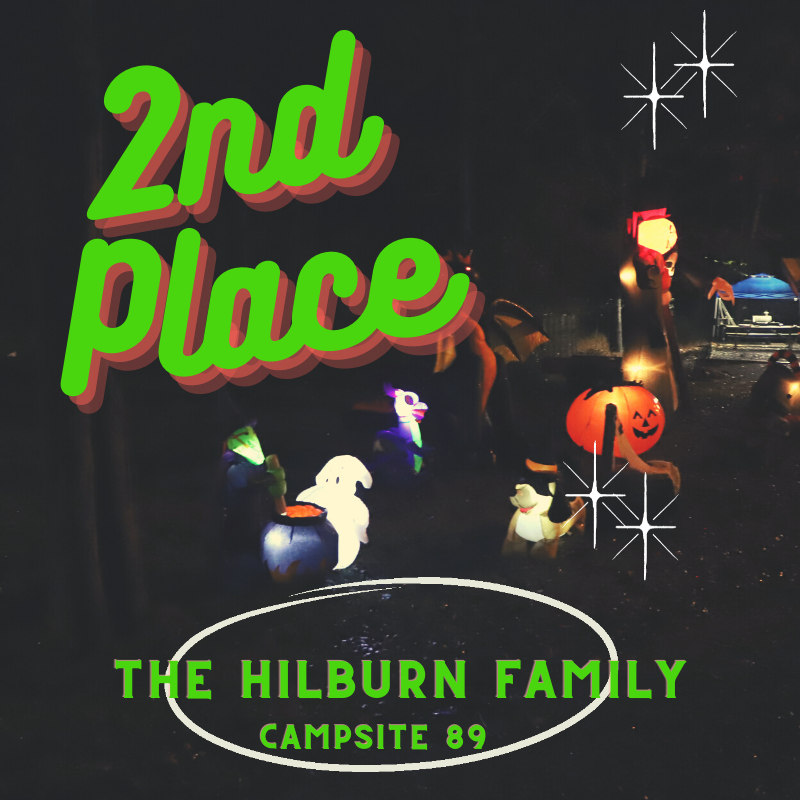 Site 89 2nd place Sharon Hilburn 
Centre AL 
 
Site 13 3rd place Miranda Chobert Milton FL.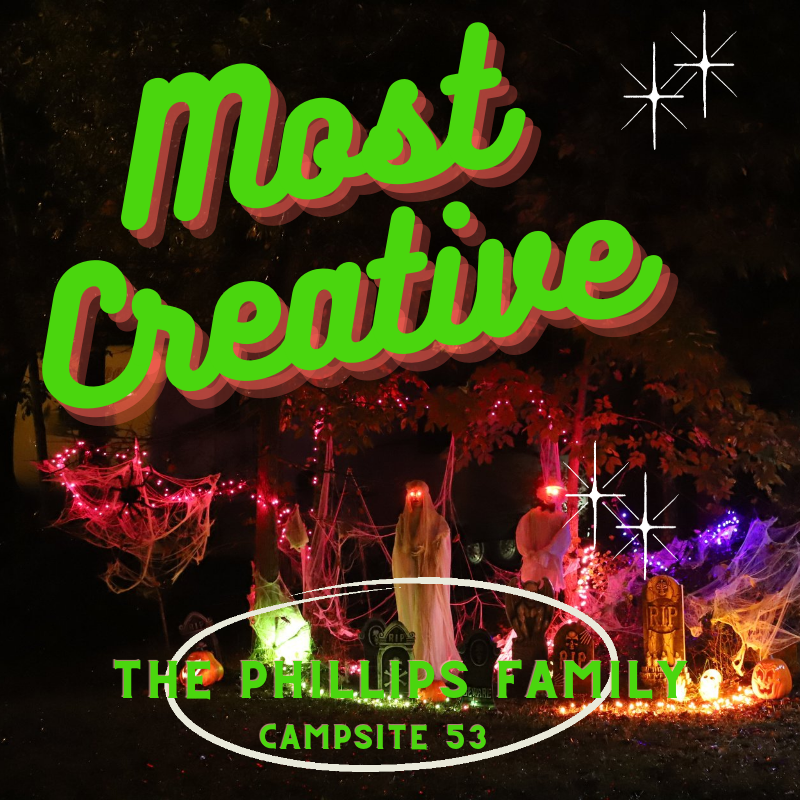 Site 53 for Most Creative Randy Phillips Southside, AL.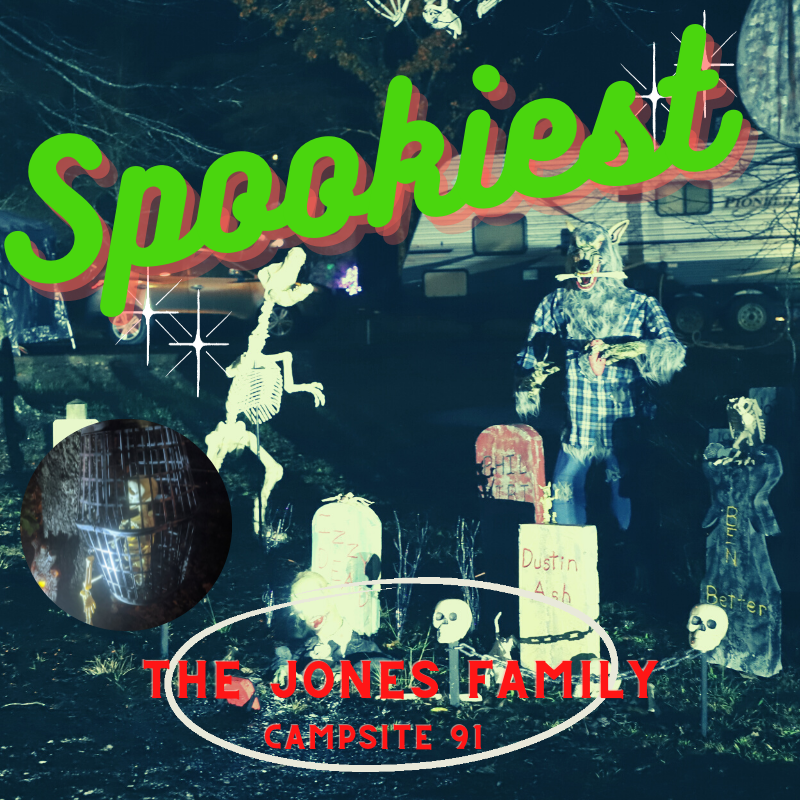 Site 91 Spookiest Campsite Chris Jones  Toney, Alabama