Spookapalooza Spooktacular Campsite Contest
Event Dates:
October 29, 2021, 7:00 pm
October 30, 2021, 8:00 pm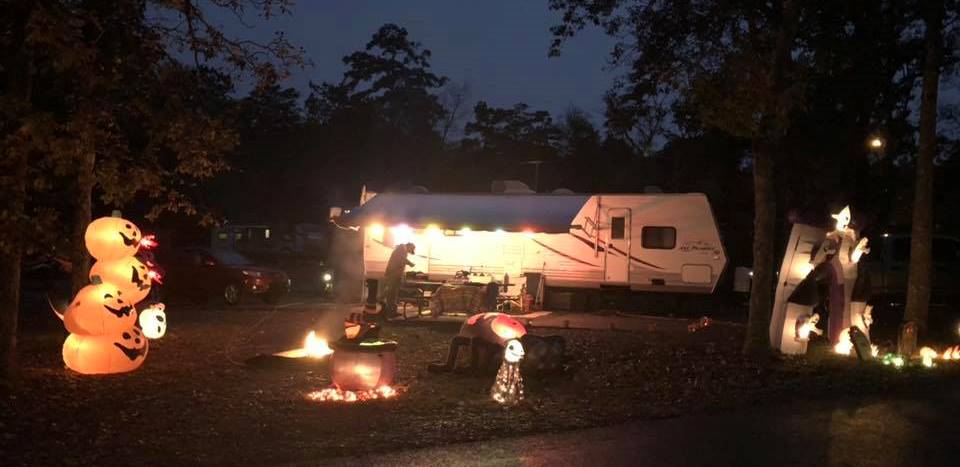 Events In & Around DeSoto State Park: www.alapark.com/parks/desoto-state-park/desoto-events
Spookapalooza Spooktacular Campsite Contest
Campers in DeSoto State Park have been decorating their campsites with Halloween decorations for years……this year, there will be a campsite decorating contest! Decorate your site with the most original and creative Halloween décor you can find … you might win a prize! The best decorated sites will win great prizes like free camping and more-there will be a 1st, 2nd, & 3rd place winner, as well as 'Spookiest'  to boost that competitive spark!
Winners will be announced on Sunday, October 30th via DeSoto's Facebook/Instagram. Feel free to share your Spookapalooza photos with us using (#desotostatepark) Winners will be contacted via email or phone from their reservation.
Regulations:  We ask that decor remains on the individual sites and does not bleed over into others sites, roadways, trails, etc. Décor must be completely removed from site at camper checkout-PLEASE no glitter/confetti, paint, toilet paper or other materials that cause damage to the park. Please help us observe Leave No Trace in the park where we can, especially with picking up litter.
Date: Halloween Weekend 2021
Where: DeSoto State Park in Fort Payne, Alabama. Improved Campground
Email Brittney.Hughes@dcnr.alabama.gov for any details.