Camping
Feel free to make your campground reservations by using the online tool, calling the park office or simply walking in. We encourage advance reservations. If you experience any issues using our online campground reservation tool we would appreciate your feedback. Thank you for choosing the Alabama State Parks.   
Online Camping Reservation Tool
Description
Ninety-one modern campsites overlook the scenic 250-acre lake.  43 sites have 50 Amp electric service, 56 sites have 30 Amp electric service, 29 sites have sewer hookups, 20 sites have wooden decks, and all sites have water, picnic table, grill, and a fire ring. 

 A sewage dumping station.

Three (3) bathhouse facilities are available for the camper's convenience. 

Swimming

Fishing (Alabama Fishing License required)

Boat launch (Boater's License required, if applicable) are included in the camping fee. 

Pets are welcome at the park and in the campground area; but they must be on a leash at all times. Pets are not allowed in the swimming area, the beach, beach parking lot, or adjoining areas. Signs are posted to indicate pet area limits.
View and download this park's brochure to help plan your trip.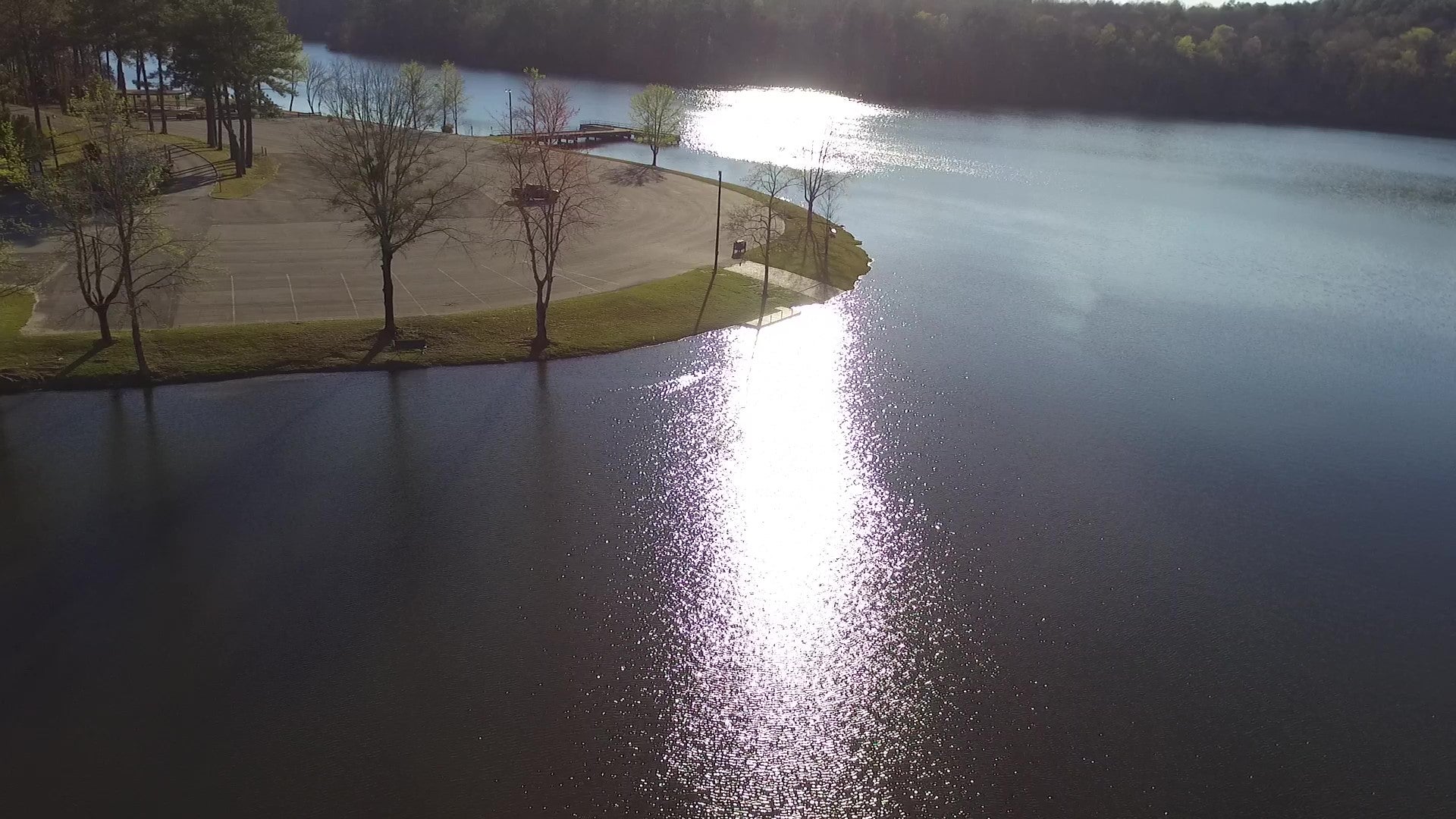 Additional Information
    Camping Rates Are Subject to Change

    Campers must be at least 18 years old to rent a campsite (ID Required)

    Camping rates are for 1-4 persons per site

    Maximum of 8 persons per site

    Additional charge of $2 plus lodging tax charged for each additional person, per night, up to the maximum of eight persons per site

    Only one camping unit allowed per site

    No doubling up on camp sites

    One extra tent per site is allowed for registered camper's children under the age of 18 only

    $5 plus lodging tax, per night, for additional tent based upon above requirement

    No extra tents allowed for other guests, pets, storage, etc.

    Organized Group Camping Rates are available

    Washing of cars, campers, etc. is not allowed

    Contact park office (205-339-1558) for more information
STANDARD CAMPGROUND RESERVATION PROCEDURES
    Check in is 12 pm - 7 pm
    Check out is 11 am

    Reservations may be made by telephone (205-339-1558)    Monday-Friday, 8 a.m. until 4  p.m.

    A deposit equal to one night basic campsite rental rate is required to reserve a campsite.

   

A $5.00 non-refundable reservation fee applies per stay.

   

A 4% resort fee applies per night.

  

Reservations are recommended for weekends, holidays, and during the college football season to insure you have a site upon arrival.

  Specific campsites or specific types of campsites are not reserved.                 

*Alabama Football Reservations are an exception*

   A reservation only guarantees a campsite in the campground.

 

Upon arrival, if the specific type of site wanted is available, you may upgrade at that time.

  

Park management does reserve the right to assign campsites at any time.  This ensures that all campers are provided with a site that will accommodate their camper specs.

  

All campers must occupy their campsite with appropriate camping equipment immediately after registration.

  

Reservations for holidays (Memorial Day, July 4th, and Labor Day) require a three night minimum stay (required days set by park management).

 

Reservations made for college football weekends require a two night minimum stay (Friday and Saturday nights), no discounts during holidays or college football weekends.  Reservations during these periods are non-refundable and non-transferable.

Methods of payment include Discover, Visa, MasterCard, American Express, and Debit Cards
    A 72-hour cancellation policy applies to reservations, except college football weekends that are non-refundable
    For more information or questions about reservations, call Lake Lurleen State Park during office hours at 205-339-1558