Scout Troops
Overnight Primitive Camping
Meaher State Park offers a primitive campground area for scouting troops to stay overnight or for multiple nights. This area is located in the middle of the park, by Pavilion 2. There is a grill, picnic tables, fire pit, water spout, and a bathhouse within a walking distance.
Charge is just $3/person each night you intend on staying in the park. Check in is any time after 2 pm, check out is by 11 am.
To make reservations or find out more about reserving the campground for your group, email Meaher.StatePark@DCNR.Alabama.gov or call the office at (251)626-5529 between the hours of 7 am and 3 pm any day of the week.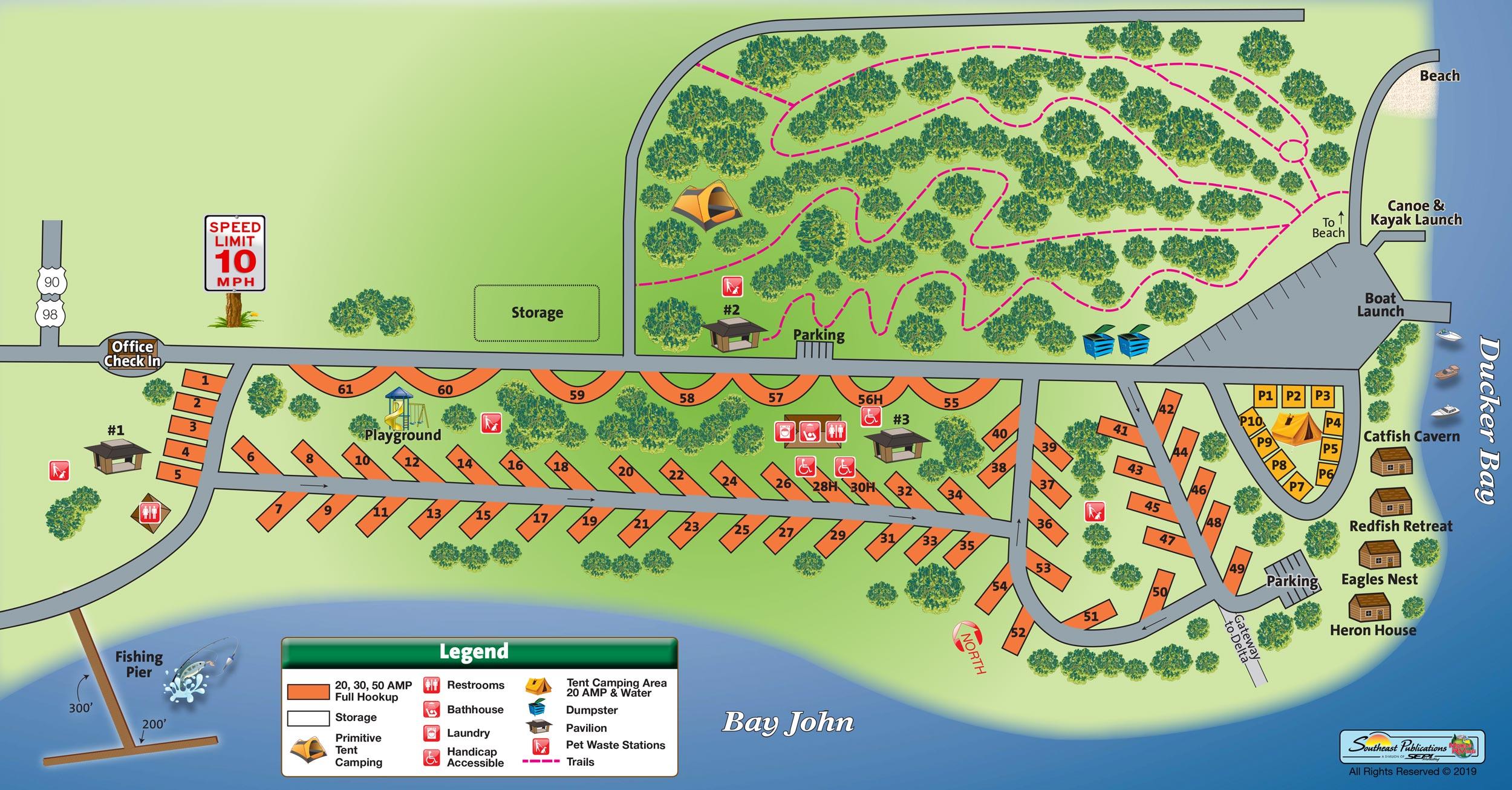 Group Activities
Meaher State Park offers a variety of educational and recreational activities for your group to take part in. The Park Naturalist leads many education programs regarding the local flora and fauna on a regular basis, so check out the Park Events tab to see what is scheduled during your stay. 
Some popular activities are Guided Paddling Tours in the Mobile-Tensaw Delta and Kids Fishing Events on our fishing pier.
Guided Paddling Tours: Can be one or two hours long and up to 20 people can join. This will take place in the Mobile-Tensaw Delta where you will get an up close look at the extreme biodiversity in the area. Our Naturalist will discuss this biodiversity  on  The park has 10 tandem kayaks available (can seat one of two paddlers) and 3 canoes. If you are reserving these for your group there will be a $15 charge per vessel being rented.
Kids Fishing Events: This event can be one or two hours long and is free of charge but you must provide your own bait and poles. Meaher State Park does have a couple fishing poles for some kids to use, but there will not be enough for more than a handful of folks. A demonstration on casting and baiting hooks can be given to any child that does not know how to.
*Anyone 15 and younger is welcome to participate in this program with the Park Naturalist, but anyone 16+ must purchase an Alabama Freshwater Fishing License from https://www.outdooralabama.com 
You can request to schedule an event for your group, or request a program specifically to meet your groups needs and wants by emailing Chloe.Drexel@DCNR.Alabama.gov .