A Morning of Nature Journaling
Event Dates:
June 24, 2023, 8:30 am
June 24, 2023, 11:00 am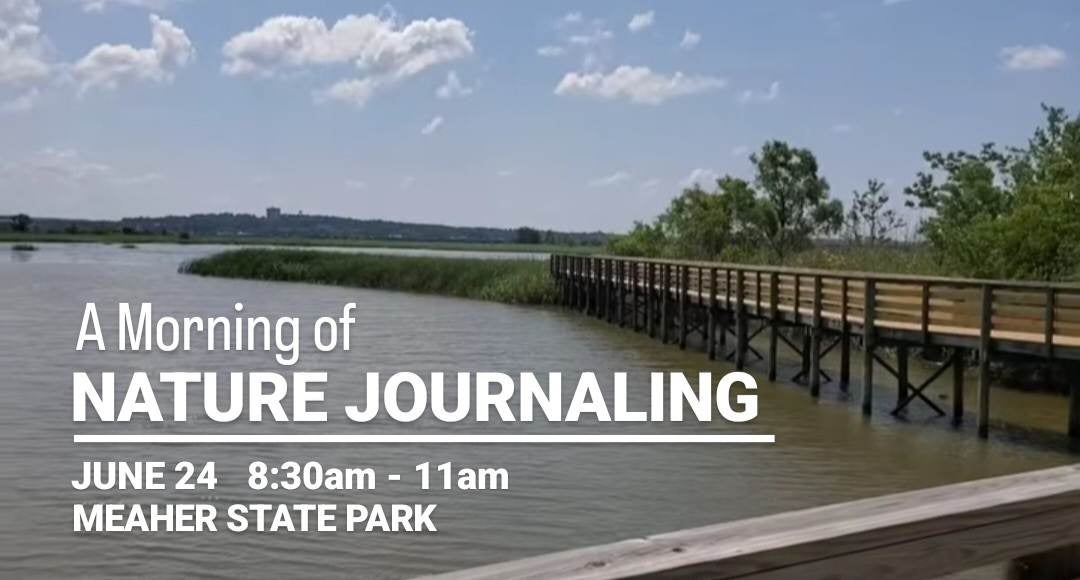 IMPORTANT: Please RSVP here
*Partner event with the Alabama Nature Journal Club*
Nature journalers of all ages and skill levels are invited to our very first meetup for the coastal region of the state on Saturday, June 24. We'll spend a morning drawing in beautiful Meaher State Park, located just off the Causeway at the north end of Mobile Bay — home to ospreys, alligators, and nesting black-crowned night herons!
If you're new to nature journaling (or just want to pick up some sketching tips) join us at 8:30 a.m. for an instructional warmup session with Val Webb.  At 9:00 a.m., park naturalist Chloe Drexel will fill us in on the plants and animals living at Meaher, and suggest things to look for along the trails, at the water's edge or in the wetlands surrounding the Gateway to the Delta boardwalk. Then you'll be free to wander and journal until 11:00 a.m., when we'll gather again to share what we journaled (if you want) and also to briefly discuss ideas for future nature journaling locations.
Where to meet: The park entrance is on the Causeway (Hwy. 90) between Mobile and Spanish Fort.  Our meetup is free but Meaher charges $3 per person (over 12) at the gate. Follow the park road to Pavilion #2, by to the bathhouse in the camping area.  There are a few roadside parking spaces across from the pavilion, and more parking at the boat launch just beyond the campground.
What to bring: Bring your own notebook/journal/colored pencils/writing utensils.  Bring water. Sunscreen and a brimmed hat are also good to have; something to sit on (even a folded towel) is helpful.
What if I don't know how to draw?
That's fine! You don't have to be an artist to create a nature journal. Nature Journaling isn't about creating a masterpiece. It's about sitting down with nature,  looking closely,  and deepening your curiosity about the natural world.
Event is free with paid park entry. $3 for everyone over 12. Free entry for overnight guests, children under 12, and veterans