Cave Tour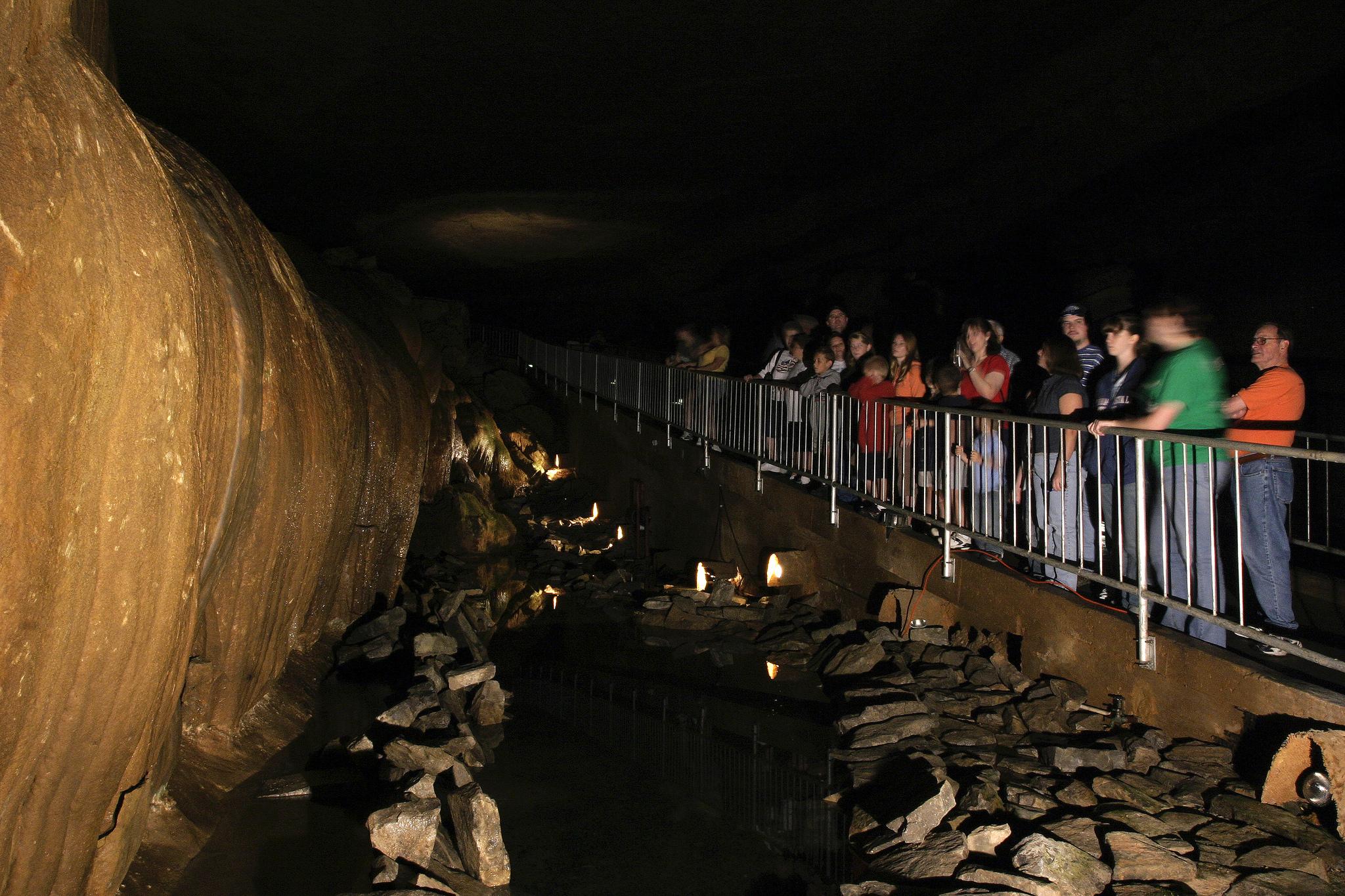 Pictured schedule is not updated as we sell out. Please call for availability.
New Policies and Procedures
Changes in Tour Schedule:
Sunday-Saturday Please see calendar above for tour schedule. Tour reservations will be available by phone within 48 hours of a scheduled tour. Nonrefundable full payment will be required at the time of phone reservation. Tour prices are $19 for ages 13 years and up, $9 for ages 5-12, and 4-Under there is no charge. Military Rate: $17.00 with valid ID. Please call 256-728-8193 for tour reservations. Those with reservations will need to check in at least 15 minutes prior for scheduled tour.
In Person Ticket Purchases:
Tickets will be purchased through the side window on the porch of the Welcome Center. Direction and signage is provided for guidance. Six feet distances are marked on the porch to assist with social distancing.
Tour Capacity Limit:
Tours will be limited to 50% capacity for each tour to help with social distancing guidelines.
Social Distancing:
Park guests are required to maintain a social distance of 6 feet, unless you are in the same family unit.
Limited Capacity in Park Buildings:
Capacity limits will be posted on park facilities and those guidelines must be followed as safety precautions.
Increased Open Space:
Seating around the welcome center has been adjusted to comply with social distancing guidelines. Please do not move furniture or chairs that have been spaced apart for safety precautions.
Personal Protection Equipment:
We recommend park guests bring their own mask to wear. Hand sanitizing stations will be offered at designated locations throughout the cave. Please remember clean hands are very important to keep park guests and employees safe.
Designated Sanitation Crew:
We will have designated staff members to disinfect areas of the park frequently for everyone's safety.
Protective Barriers:
Acrylic shields have been installed at point-of-sale locations to provide more protection for employees and guests.
Employee Requirements:
Employees will be provided personal protection equipment and hand sanitizer. Employees will wear appropriate PPE when necessary for the assigned work duties.
ADMISSION FEE:
Adults:  $19.00
Children 5 - 12 years of age:  $9.00
Children 4 years of age and under:   FREE with paying parent or guardian
Schools and Pre-School Groups:  Students - $8.00, Chaperons - $14.00
Teachers:  FREE with school group  (Ask about special rates for combined tours and gem mining for students)
Military Rate with Valid ID: $17.00
Groups of 25 or more:  $14.00 per person with a reservation
The Welcome Center opens daily at 9:00 a.m. and closes after the last tour group clears the cave.
 
CAVE TOUR TIMES:
Tour guide required to enter the cave.
The months of March, April, beginning of May, September, October and the beginning of November are a popular time for school field trips, with the children visiting most frequently in the mornings.  Tour times will be adjusted to accommodate the large numbers and we'd like to recommend that you plan your visit for 12:00 p.m. or later during this time frame.  You may call ahead to confirm if we have any large groups scheduled.
Tours last approximately 90 minutes and you will walk about 1.5 miles round trip.
 
Closed:  New Year's Day, Thanksgiving Day, Christmas Day
For your safety and convenience, access to the cave is available only with a tour guide.
For more Information call the Cathedral Caverns State Park office at (256) 728-8193.
All fees and times are subject to change without prior notice.